FurReal: Bouncy My Happy to See me Pup – Review by Bex
Out Now from all good retailers (4 Years +) Baby Claps
Parent View:
Bex loves dogs when we're out – but right now its not possible for us to own one. Bouncy seems to have filled that gap and Bex is none the wiser – bless.
Aged at 4 years +, I'm personally very happy for 14 month old Bex to play with the toy. More importantly it can take quite a few 'Baby Knocks' without breaking. A completely adorable toy and doesn't take up too much space in the house. Highly recommended for that 'hard to buy for age' little girl!!!
Fisher Price at 'The Baby Show' 2012 – Review by Molly: CLICK HERE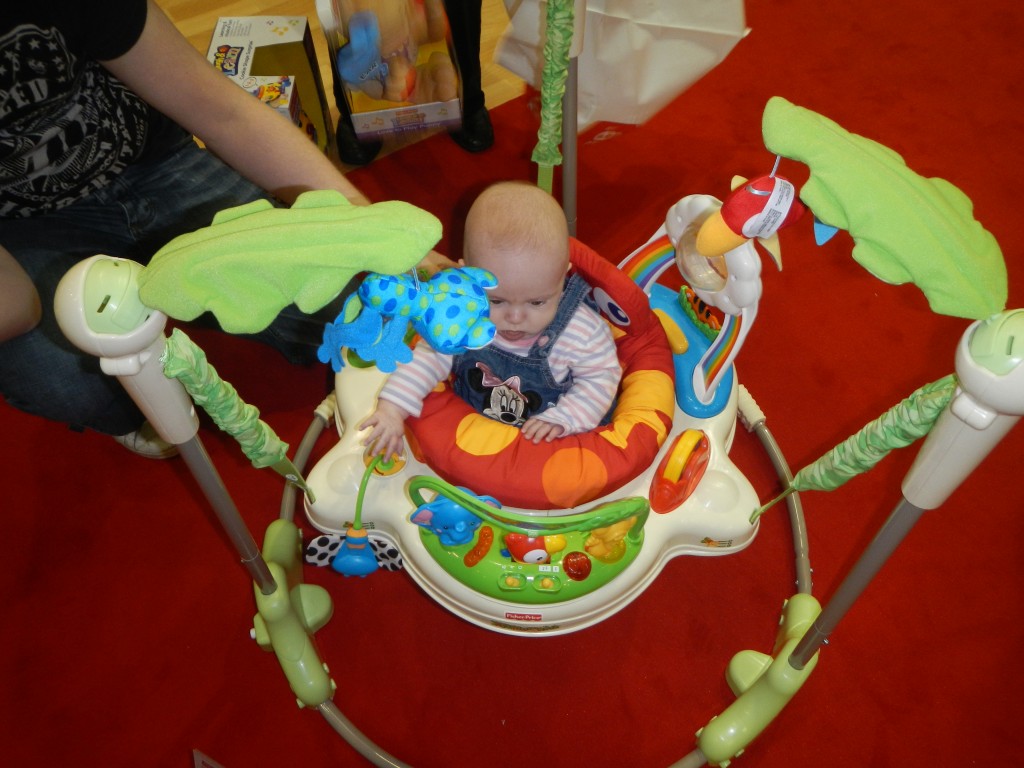 MAM: Dipper Set – Review by Bex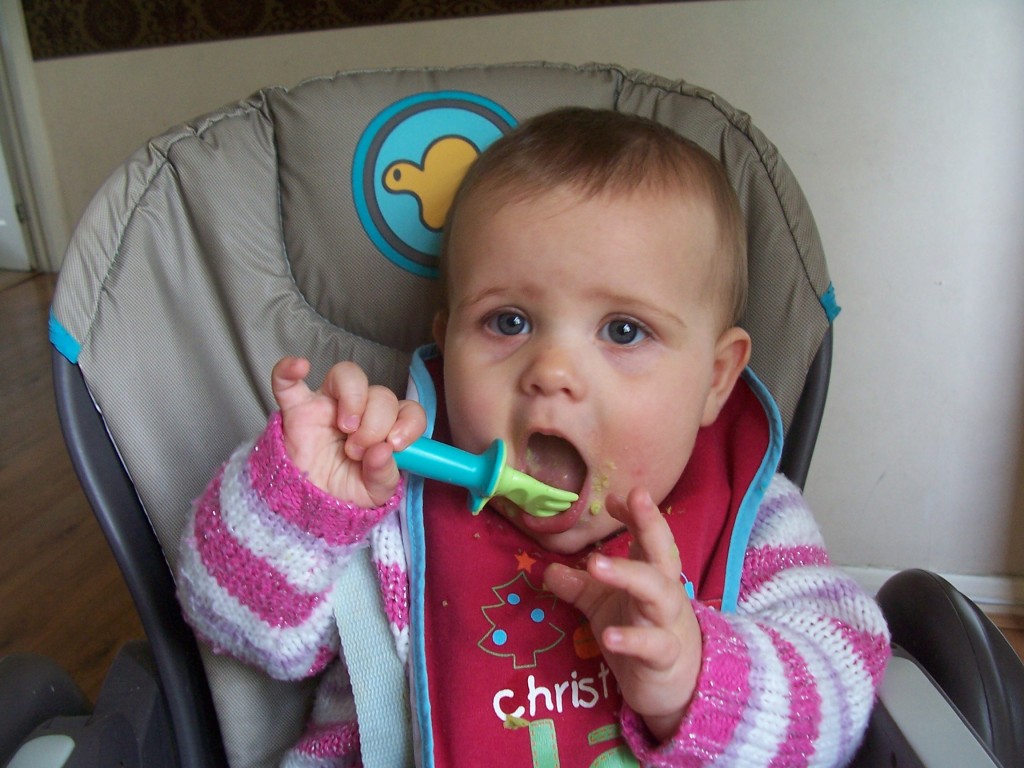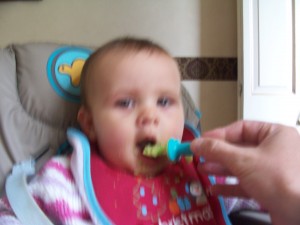 Out now from all good retailers (6 months +) Babyz Thumbs up
Parent View:
Not the most practical cutlery to feed a baby with as the handles are a little too small to hold – but as a devise to train I was very impressed. From 8 months Bex has been using both spoon and fork – on her first attempt the food going directly into her mouth. There was a bit of mess – but that's to be expected.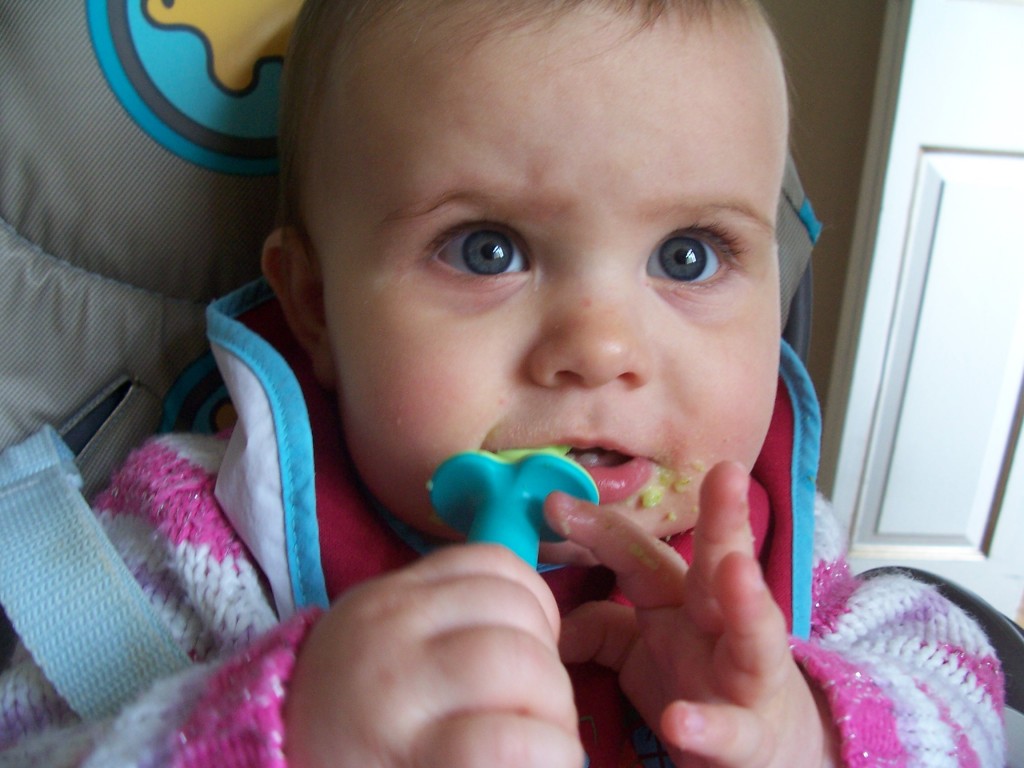 MAM: 160ml Anti-Colic Self-sterilising bottles – review by Cassius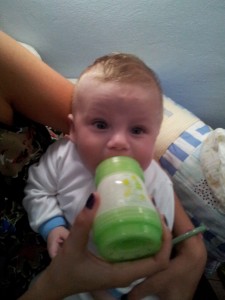 Out now from all good retailers (3 months +) Babyz Thumbs up
Parent View:
The instructions were user friendly & straight forward.
Cleaned the bottles as you would with any other bottle. The self sterlising was very easy to set up & quick. These bottles would be perfect when travelling abroad as they sterlise themselves so you don't have the hassle of transporting bulky sterlising units. You can also sterlise several bottles at a time.
The bottle itself is a nice looking bottle, with a funky colour & shape. Comfortable grip when feeding.
Cleaning the bottles were easy as all parts of the bottles came apart so you could clean the whole bottle properly.
No problems with the actual feed itself. Milk flow was smooth & slow.
I would recommend this bottle especially when going on holiday.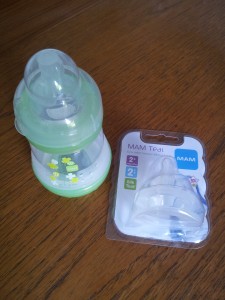 Cosatto Yo! Golightly – Review by Bex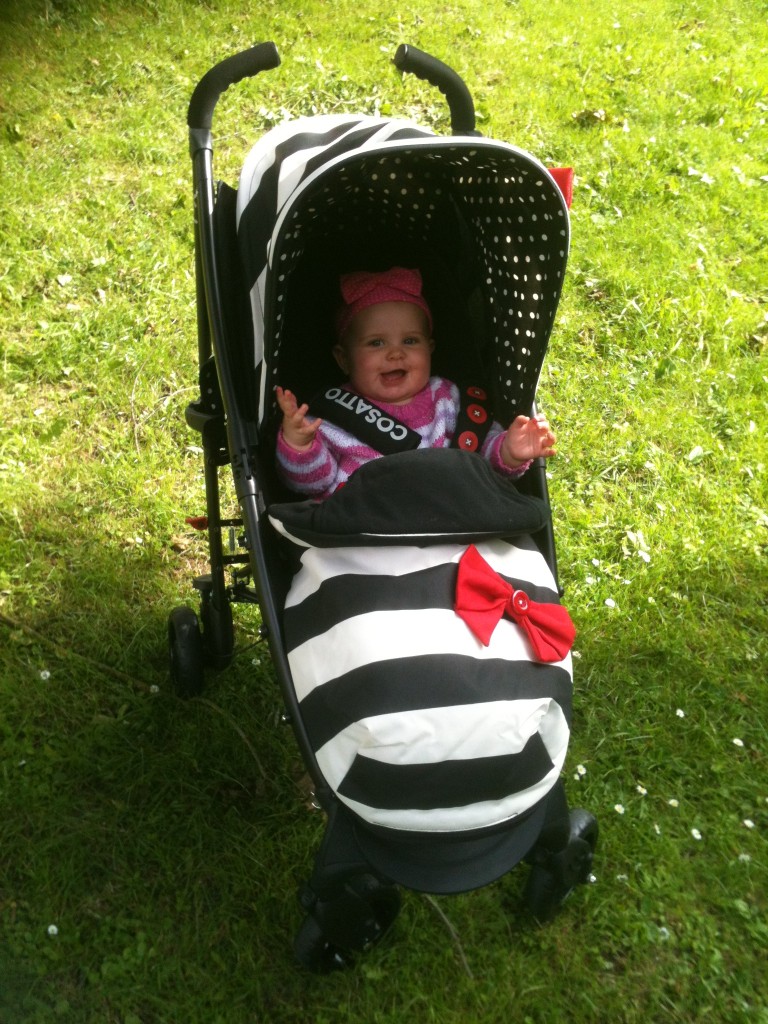 Full review: Click Here
Tippi Toes: Doorway Bouncer and Easy Walker – Review by Bex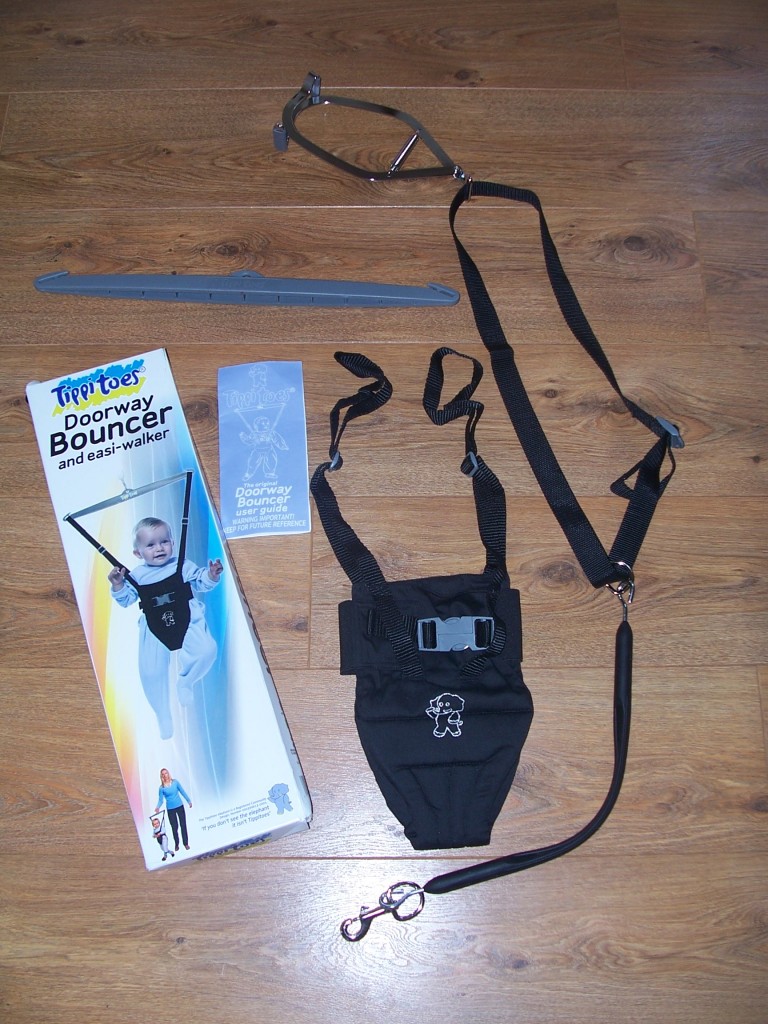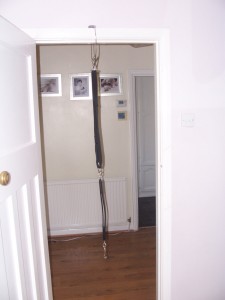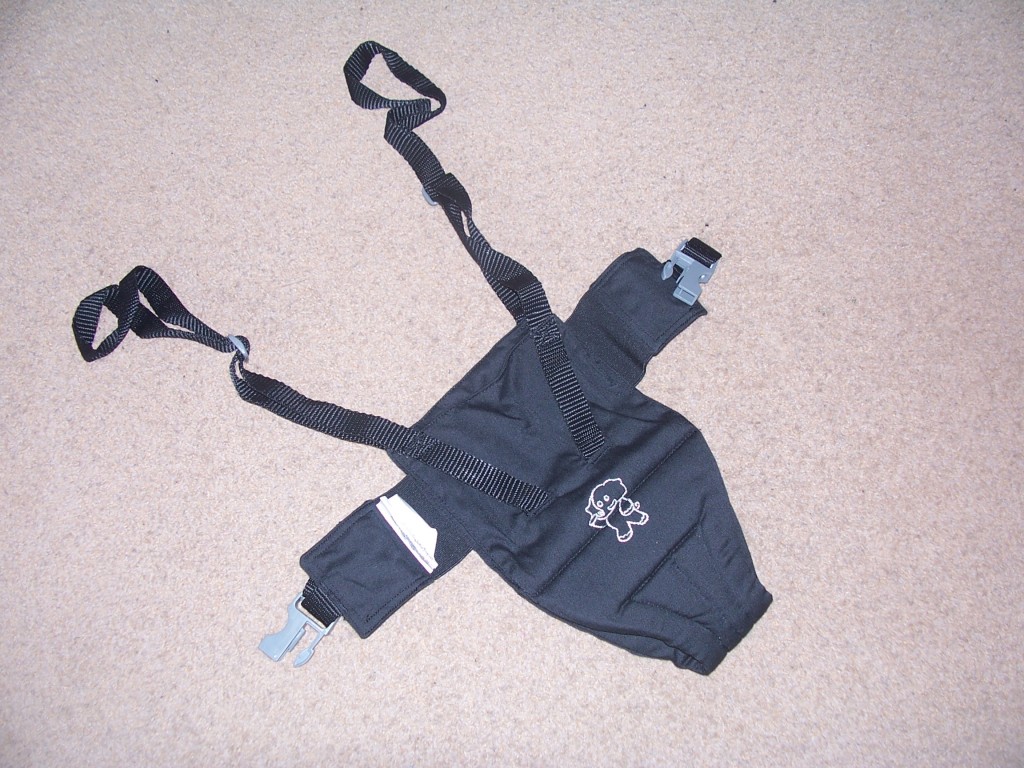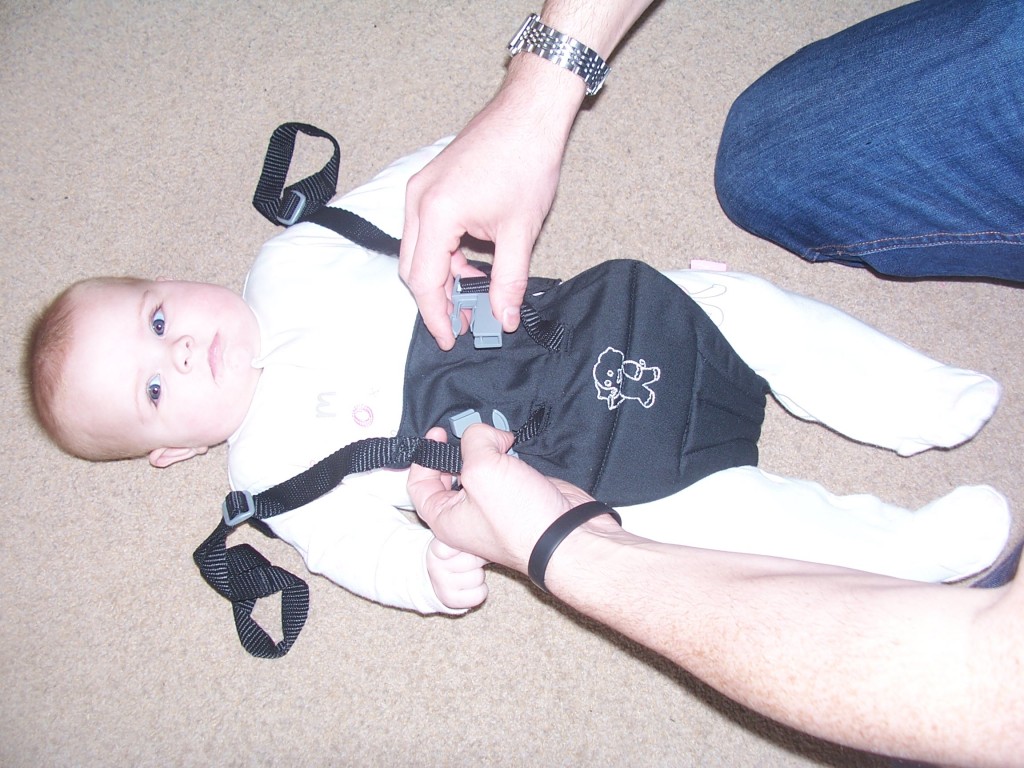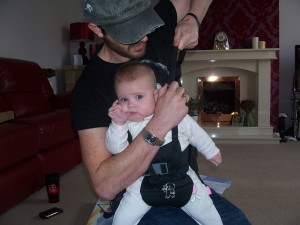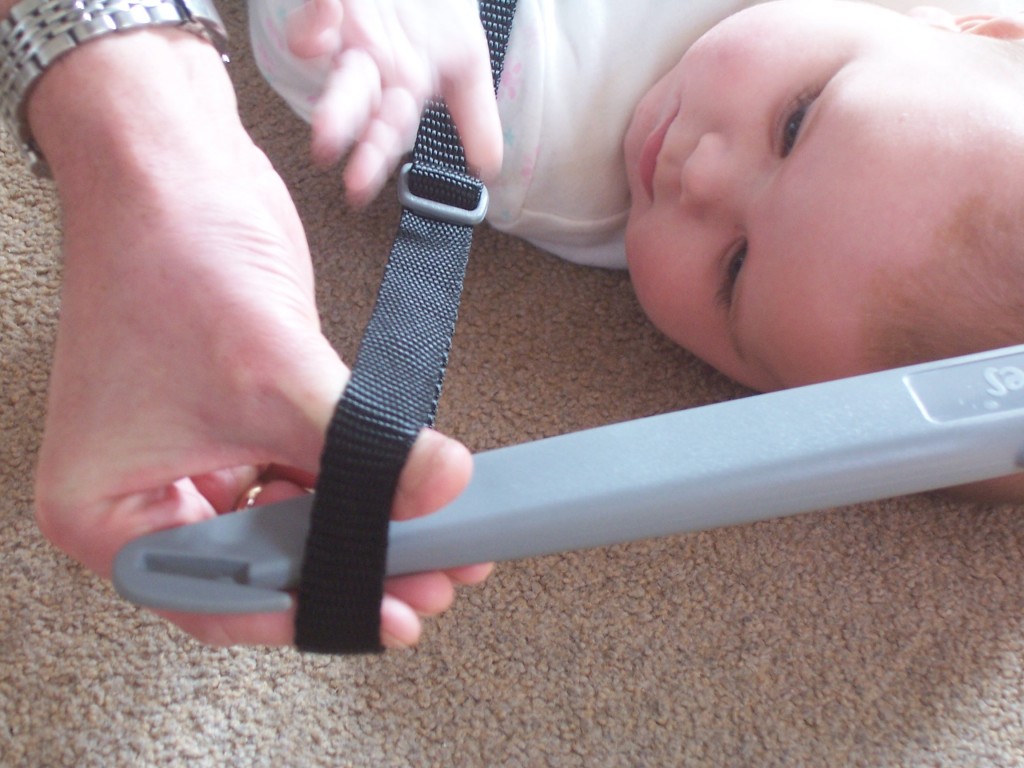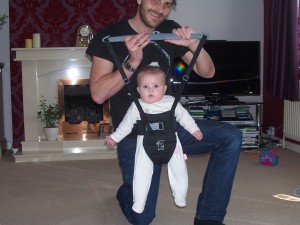 This is a key part of the set up – measuring the correct length. Its well worth having a second adult to help with this the first time you set the bouncer up.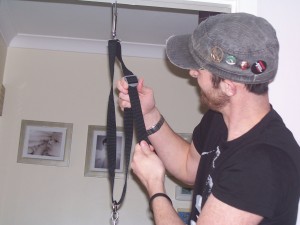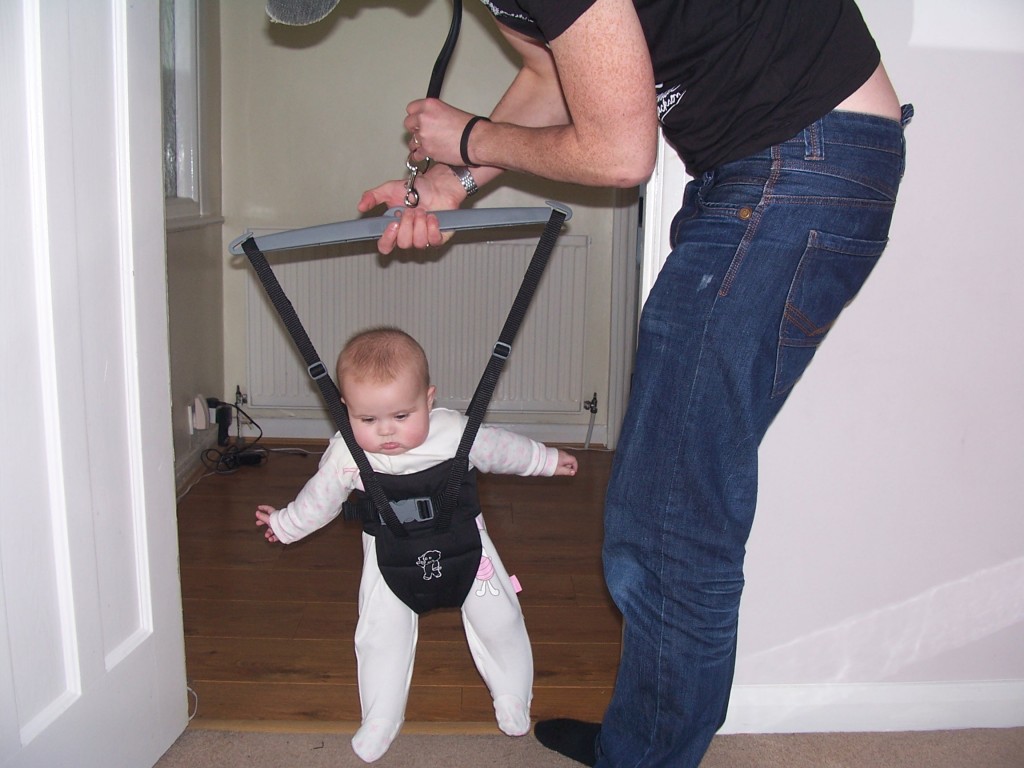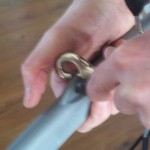 A very happy Baby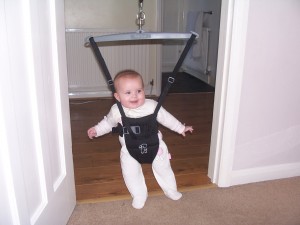 Out now from all good retailers (6 months +) Babyz Thumbs up
Parent View:
As Bex grows older the more use this bouncer will become. At 7 months old Bex really enjoys the freedom she has when the device is set on the door frame. She's not bouncing as yet – but does enjoy wandering around in circles especially when Hag and Con are in the house. The Bouncer is simple to set up but when taking your child out and laying them down on the floor be aware you can become easily complacent and knock their head. As you lay them down always make sure you have a hand on the back of their head. I really like this product and its very compact and easy to store unlike other bouncers.
Sophie Giraffe: Teether – Review by Bex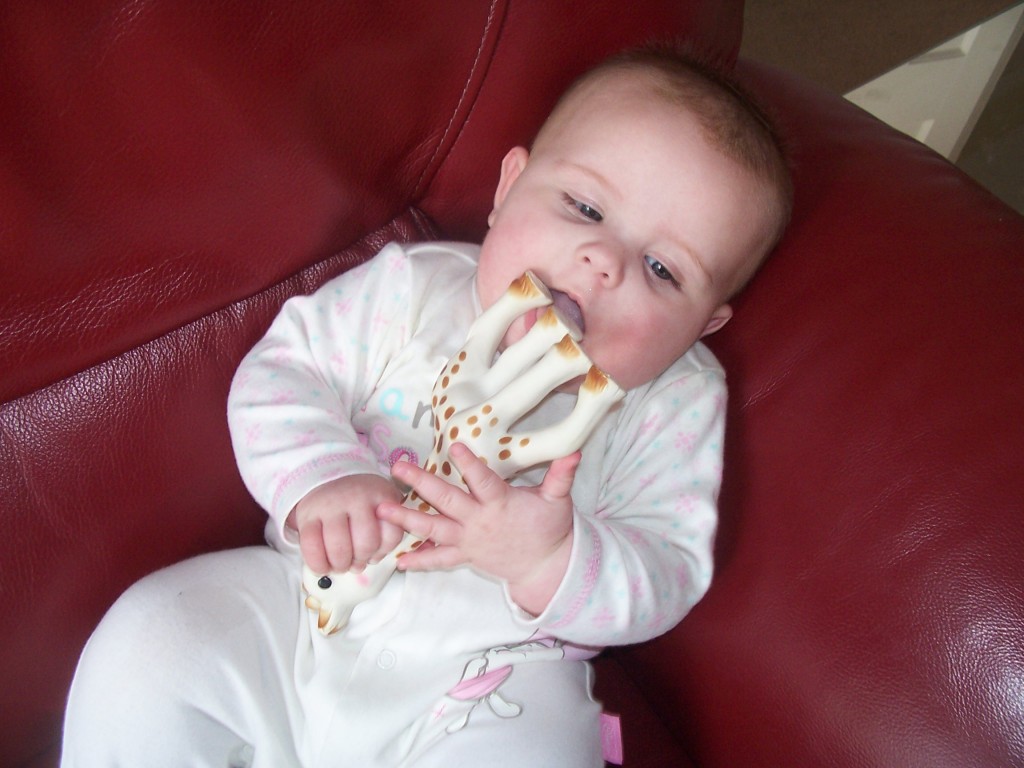 Out now from all good retailers (By Vulli) 5 Stars
Parent View:
From 3 months old Bex engaged with the Sophie Giraffe – by 6 months it became her favourite toy. Bex loves chewing on the toy as she teethes, Sophie also encourages Bex to roll over as she searches around her for the toy. Highly recommended.
BabyTV – Review by Bex
Satellite channel 623 (All day) 4 Stars
Parent View:
Please don't take this that I'm suggesting 'sticking Kidz in front of the TV' is the best option – but sometimes you need to buy some time to do things around the house. If you need to find between 10 and 20 minutes away from your baby to either cook or put the washing out – I can highly recommend Baby TV as an option. From about 10 weeks old Bex has watched the show and loves the various colours and songs.
Splash About – Float Jacket – review by Bailey
Bailey safe in his boat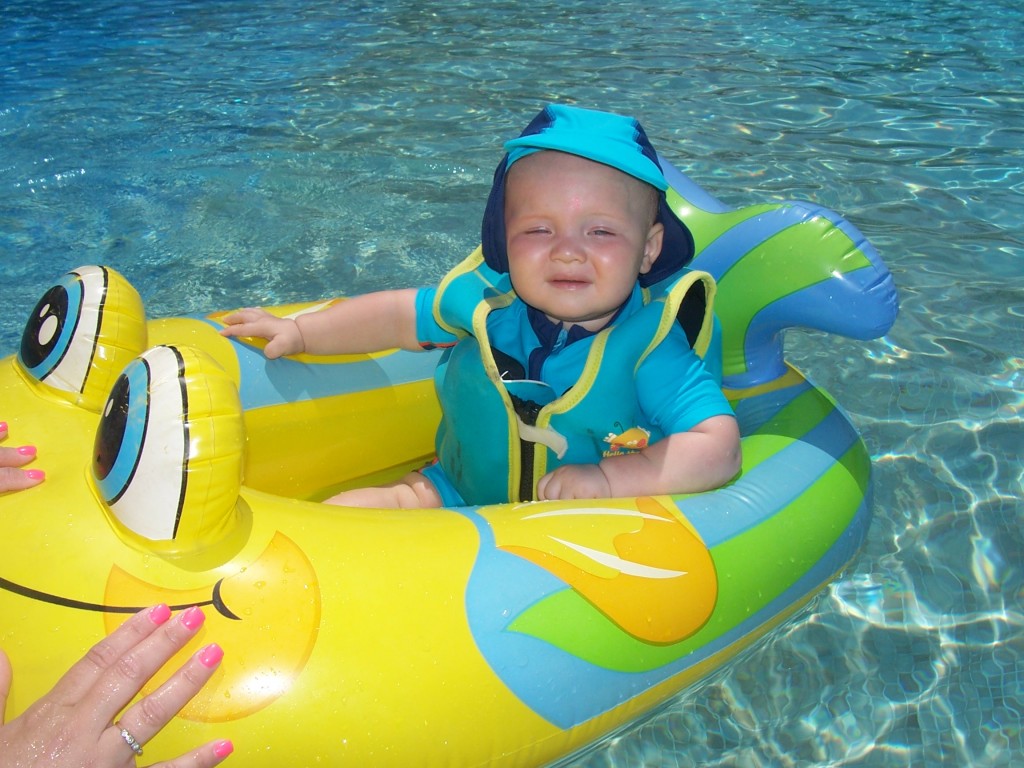 Out now in all good retailers (Sizes available: 1-3/3-6/6-10/10-14 years) Babyz Thumbs up
Parent View
It is so incredibly safe and convenient. As always young Kidz will need to be supervised even with aids such as the Splash About -but you will see the confidence of your child grow with this device.
As for Babies – the Jacket helps them hold their face above water meaning they can concentrate on aided kicking and swimming.
Let's Rock! Elmo – Review by Bex
Out Now from all good retailers (4 Years +) Babyz Thumbs up
Parent View:
Elmo is the perfect Baby pacifier. The box says 4 years and above – but I'm happy for Bex to play with this toy from now.