Miss Peregrine's Home For Peculiar Children (2D/3D) review by Hag
Out on DVD, Blu-Ray, 3D Blu-Ray and Digital Download 6/2/17 (12) "TOP END" 5 Stars
Parent View:
Imagine a story for fans of Roald Dahl that have only just grown out of his books and films – that's what Miss Peregrine's Home For Peculiar Children is. This film can be very 'creepy' at times and some kidz may struggle with the content. That said – if your kidz don't scare easily they are in for a real treat. This is a magnificent movie from the legend that is Tim Burton. A must see for the kidz of Tim Burton fans!!!
3D Blu-Ray Review:
A Tim Burton film will always look good in 3D – even before the return of 3D to cinemas I always felt that Burton directed his films like they were being shown in 3D. Miss Peregrine starts subtly with the 3D effects and then breaks out into an all out eerie 3D fest for the finale. A must own 3D Blu-ray for Tim Burton fans!!!
Stand out 3D Moments – The bee's in the garden with Miss Peregrine's kidz, Dolls coming to life, Air Raid on house, swimming to the underwater ship, The Peculiar flashback story and experiment, Monster attack on the house, Shipwreck rising to the surface, battle on the Pier and Jake versus Mr Barron finale.
Hag and Con with Iconic Director Tim Burton!!!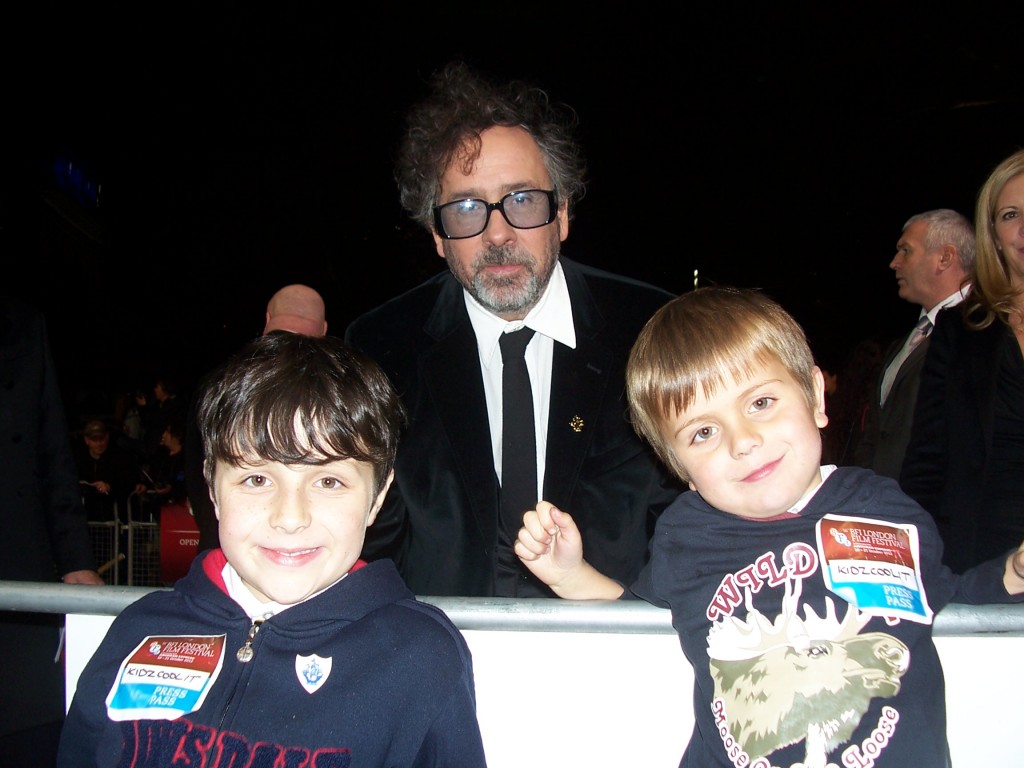 Asa Butterfield (Jake)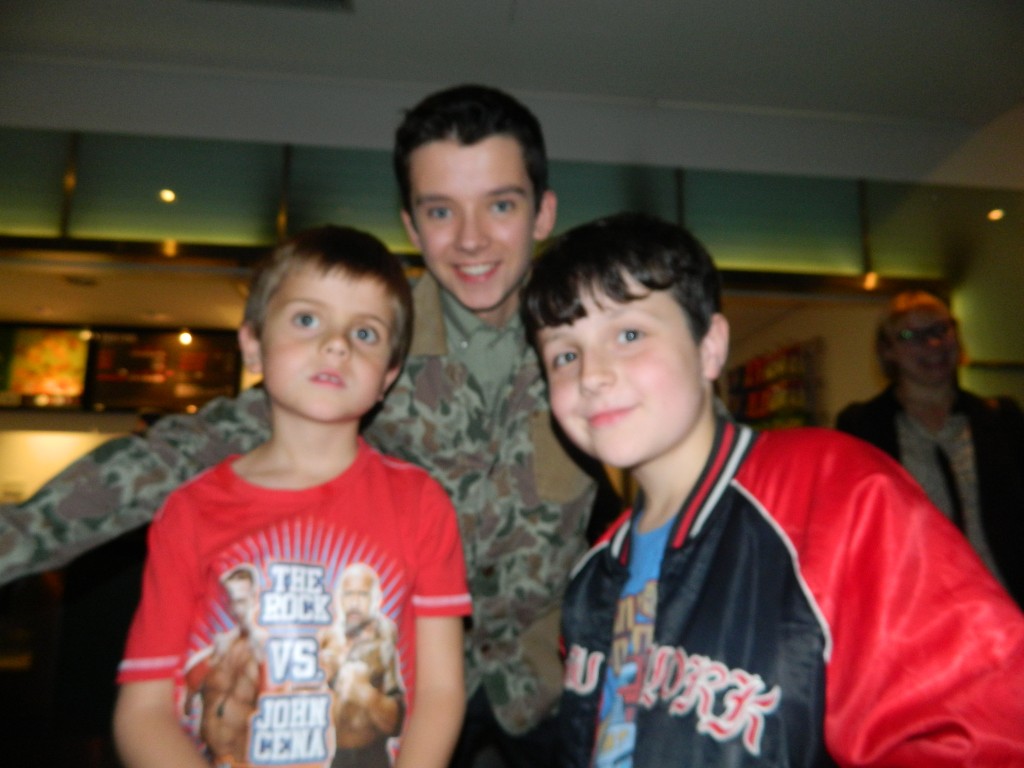 Samuel L Jackson (Barron) with fellow Avenger Chris Evans!!!!