Con and Bex natter Wild Pets and Fun Fairs with The Nut job 2 Writer/Director Cal Brunker!!!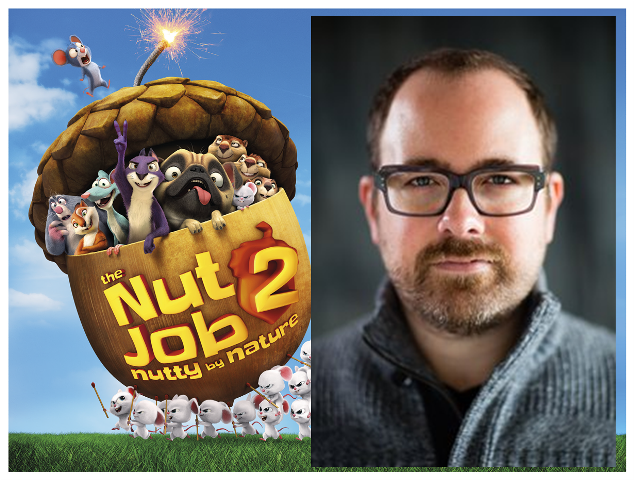 Why did you want to make The Nut Job 2? Bex age 5
Cal Brunker - I loved the characters in the first Nut Job, I wanted to tell a totally new kind of story with them and introduce a bunch of new characters into their world. I worked hard to design situations that would make for great animation, and our animation team really delivered.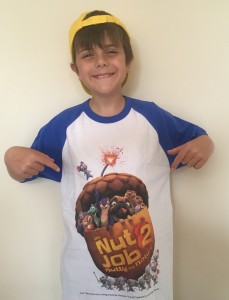 What was the hardest thing about making The Nut Job 2? Con age 10
Cal Brunker - Animation takes a LONG time. We started working on this movie 3 years ago. Even though I watched the movie over a thousand times as we made it, I had to work hard to make every joke and character choice feel fresh and spontaneous. It's important to keep the same excitement and enthusiasm that you had on day 1, on day 1000! Luckily, I got to work with such an amazing and supportive team that we made it to the finish line with a film we're all incredibly proud of.
What was the first fun Fair you ever went to? Bex age 5
Cal Brunker - The first fair I went to was in the town I grew up in. It was called the CNE. It was a lot safer than the dangerous amusement park that the evil mayor builds in The Nut Job 2!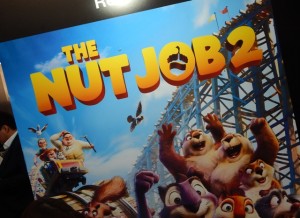 Have you ever done anything as exhilarating as a heist and what was it? Con age 10
Cal Brunker - Believe it or not, making a movie is that exhilarating! Working with hundreds or artists who love what they do, and all working together to make movies for families around the world is the best thing I can imagine!
Why do Squirrels eat nuts? Bex age 5
Cal Brunker - Because sometimes there's not enough popcorn to go around! Surly the squirrel loves nuts so much that he starts our movie by diving into a barrel of them.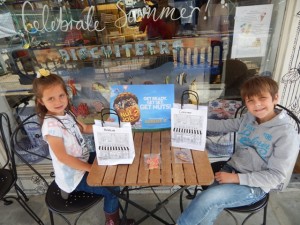 If you could have any wild animal as a pet – what animal would it be and why would you want it? Con age 10
Cal Brunker - I would want Mr. Feng, the little white mouse as my household pet. He's adorable and cuddly, and could back me up if anyone gave me trouble. The only downside is that I'd have to constantly remind myself not to call him cute!
The Nut Job 2 Nutty by Nature out now on DVD, Blu-Ray and Digital Download – Review CLICK HERE!!!