The Amazing world of Gumball: Hag & Con's Questions for creator Ben Bocquelet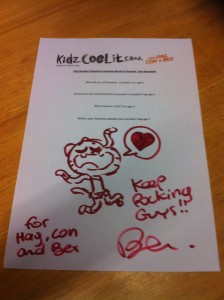 Why did you call Gumball…Gumball? Con age 6
Right..That's a good question. At first I wanted to call the show Gumball..Like…I wanted the show to be Gumball….I wanted the show to be called something that that reminded you on childhood – With a little bit of nostalgia. So I was thinking – what could be in like a child's pocket that gives you this kind of like…..happy….you know feeling. And I settled on Gumball and well……it's a cool name and I think it suites a character. And because we designed the character in this sort of Bubble…bubble design style…like err…very advertising colour. The idea was that they should look kind of edible (laughs). So I thought Gumball was suitable for the character and it sort of stuck and couldn't be anything else.
Did you put any characteristics of yourself in Gumball? Hag age 9
You mean as myself? Well – the truth is the main family and quite a few characters in the show are based on people I know. Like say for example my own family – my Dad's called Richard, my Mum's called Nicole and my sisters called Anais. My Mum kicks butts and my Dad is a giant child and my sisters very clever and stuff…….but I feel that Gumball has some of me but he's also the main character and he's…he's a lot more interesting than me I think (Laughs).
Yeah..I guess like Gumball I get a little unlucky and I open my mouth when I shouldn't.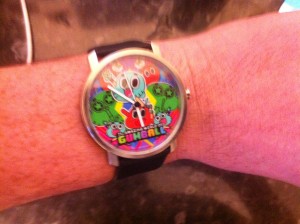 Why is Darwin a fish? Con age 6
Well…umm…at first he was a goldfish. And then we weld his cover one day how he grew legs and became part of the family. But the reason he was a fish was..You know…the main families made of rabbits and cats……and Darwin is like Paul my best friend at the time. Who was just living at home with us more than with his parents for some reason? He just liked to hang out so much. So he was just like this extra part of the family and I wanted to find some sort of character that would hold this kind of position. And he's bald like Darwin as well and sweet natured.
He knows – they're happy to be on TV.
What's your favourite episode ever and why? Hag age 9
Ever..Ever…of Gumball…OK. Let me think about it. There's an episode called 'The Job' that I really love. It's an episode where Richard is trying to get a job – but this goes against the rules of the Universe because Richard is so lazy that him finding a job challenges the fundamental law of the Universe that the world starts to collapse. And I really like this one because we got explore a lot of cool visual stuff and like..You know.. I like apocalyptic scenarios. Like when the whole world explodes.
I like big action stuff so it satisfying for that reason.
Dad with Ben Bocquelet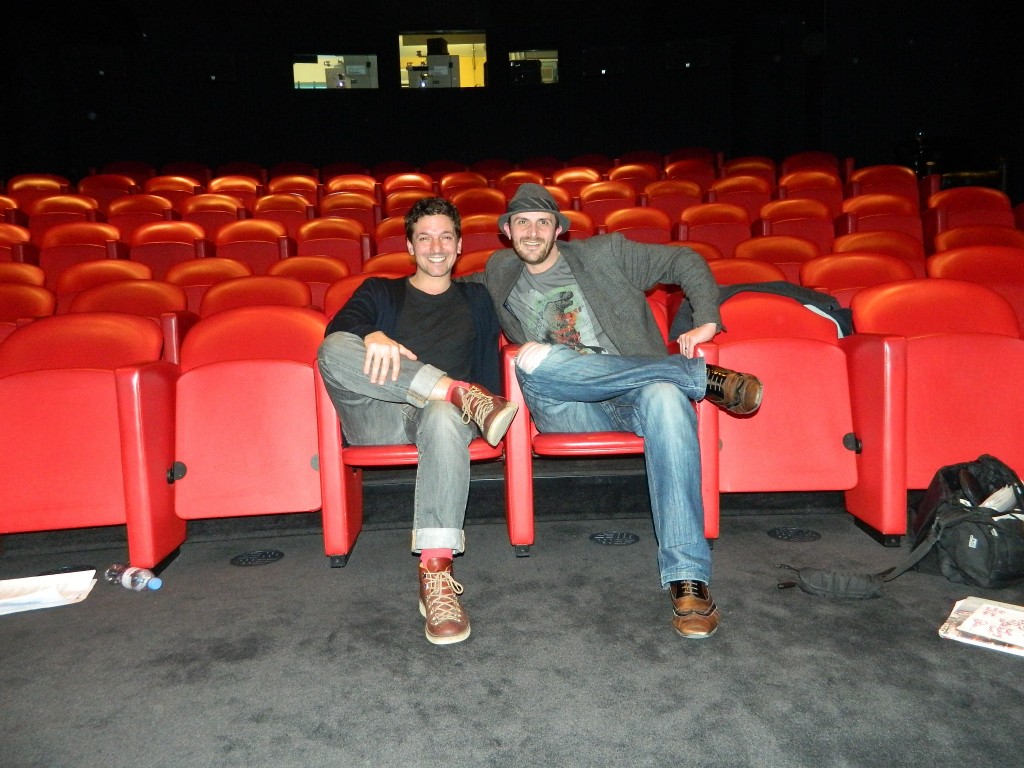 The Amazing World of Gumball is on Cartoon Network every day!!!