Con and Bex chat to Writer, Producer and Son of the Legendary Thunderbirds creator Gerry Anderson, Jamie Anderson!!!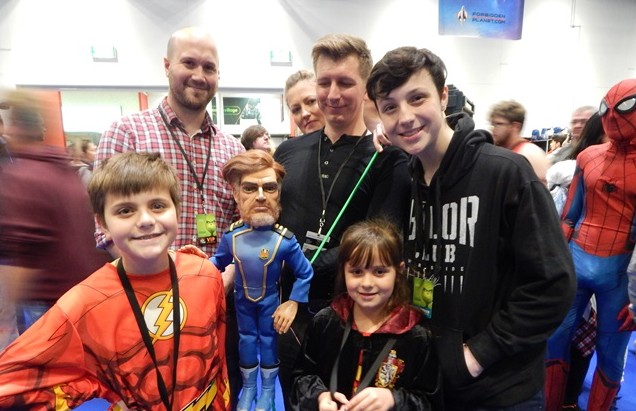 When you were a kid playing Thunderbirds what ship would you fly around in? Bex age 7
Jamie Anderson - Always Thunderbirds 2! Thunderbird 2's shape, colour and the pod system all grabbed me straight away and made it a really cool and exciting craft to fly around and play with.
If you created your own Thunderbirds ship what would it look like and what number would you be? Con age 12
Jamie Anderson - I'm not sure I could! The original Thunderbirds machines were created and designed by some incredibly talented and very clever people like Derek Meddings. There's already a Thunderbird 6, so I guess if I had to it would be a Thunderbird 7. As cool as FAB 1 is, I did sometimes think that it would have been useful for the Tracy brothers to have a superfast road-vehicle, with loads of rescue gear built in. And it would probably be blue!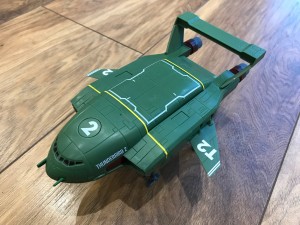 Who is your favourite Thunderbird and why do you like them? Bex age 7
Jamie Anderson - My favourite member of International Rescue has always been Virgil. Not only does he fly the coolest Thunderbird vehicle, but he also paints and plays the piano. I always thought he was the coolest Tracy brother.
What Thunderbirds character best represents you and why? Con age 12
Jamie Anderson - Is it really boring if I say Virgil again? He's not the leader of the pack (that's Scott), but he gets his head down, does the work that gets the job done, and seems to enjoy what he does. Plus he's a bit practical and creative. I'd like to think I have those qualities!
Who do you think is the best villain of all time in Thunderbirds and why are they so bad? Con age 12
Jamie Anderson - It has to be The Hood! He doesn't seem to have any qualities that make us understand why he does what he does, or make us sympathise with him. He's just a greedy bad guy who does bad stuff… he's just evil!
If you were a real Thunderbird what problem in the world would you want to fix and why would you want to fix it? Bex age 7
Jamie Anderson - Wow! Well – I think any rescue would be great fun to undertake with any of the Thunderbirds machines. But I think I'd love to drive the Mole – so if there was a rescue where people needed to be dug out from a cave or something like that, then I'd really be up for that!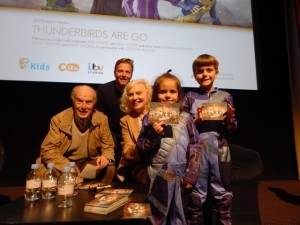 What did your father love best about Thunderbirds and why did he love it so much? Con age 12
Jamie Anderson - He was always very fond of Parker. And so am I! Parker was a fun and comedic character, and I think Dad's involvement in helping David Graham find Parker's voice gave the character a special place in his heart.
Bandai – Thunderbirds Are Go 30cm Rescue Ready Virgil & Battle Ready Mechanic Figures CLICK HERE!!!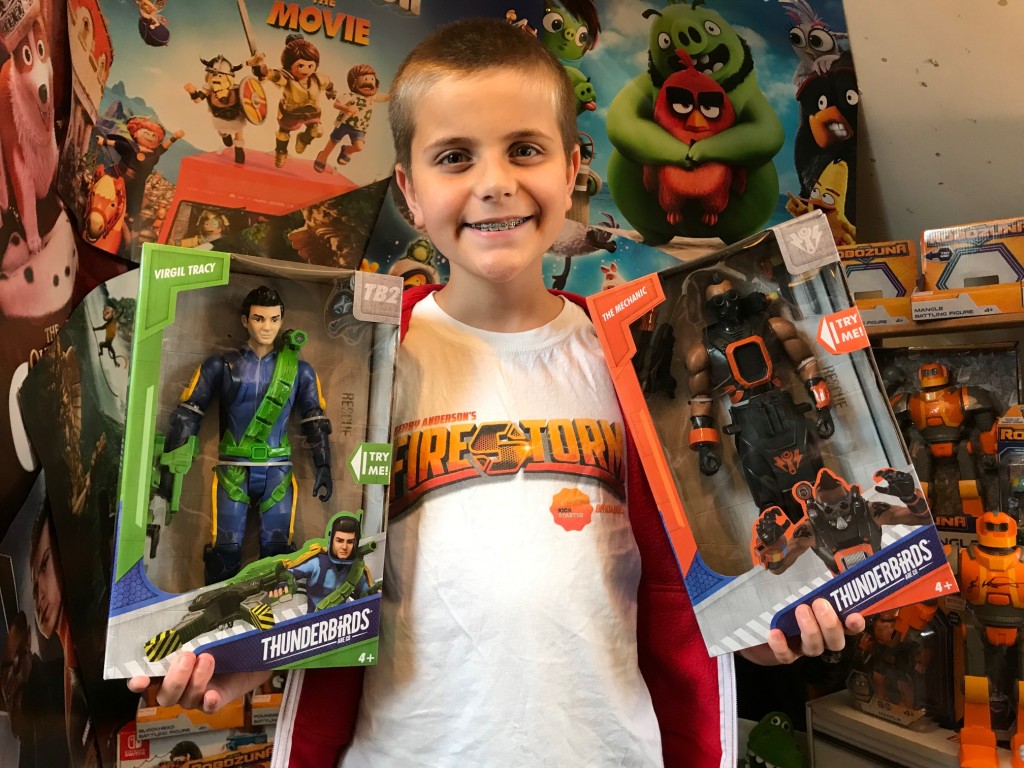 Bandai – Thunderbirds Are Go Thunderbirds Rescue Mission 4 and Gordon Tracy Figure CLICK HERE!!!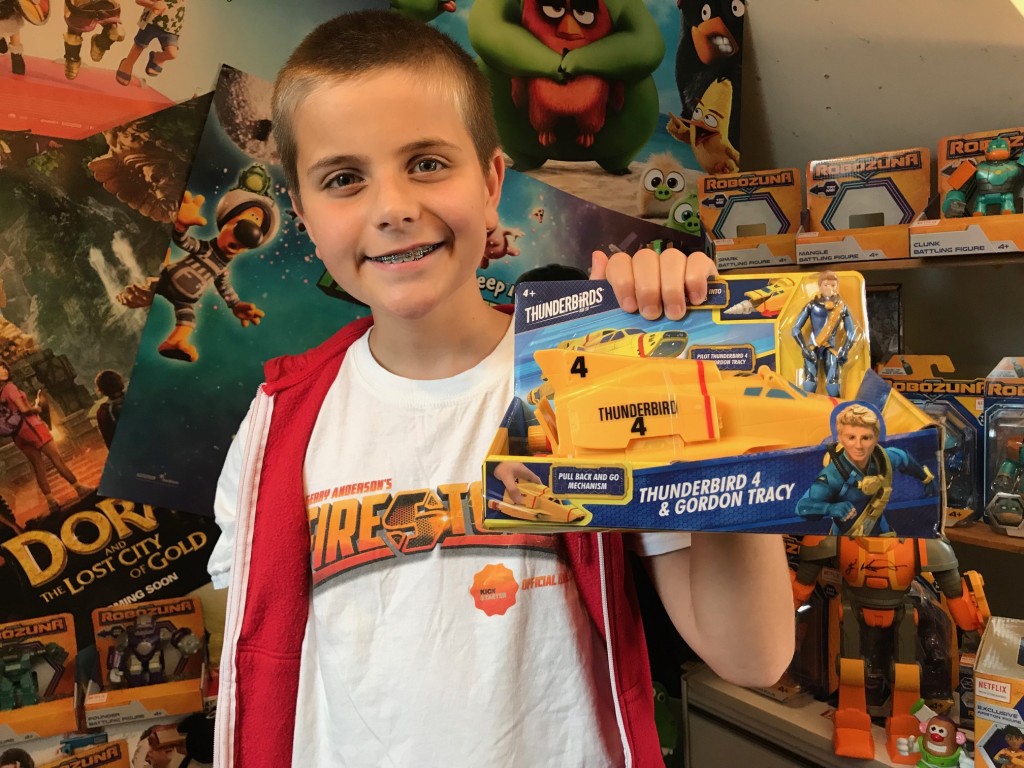 Bandai – Thunderbirds Are Go Mini Ships CLICK HERE!!!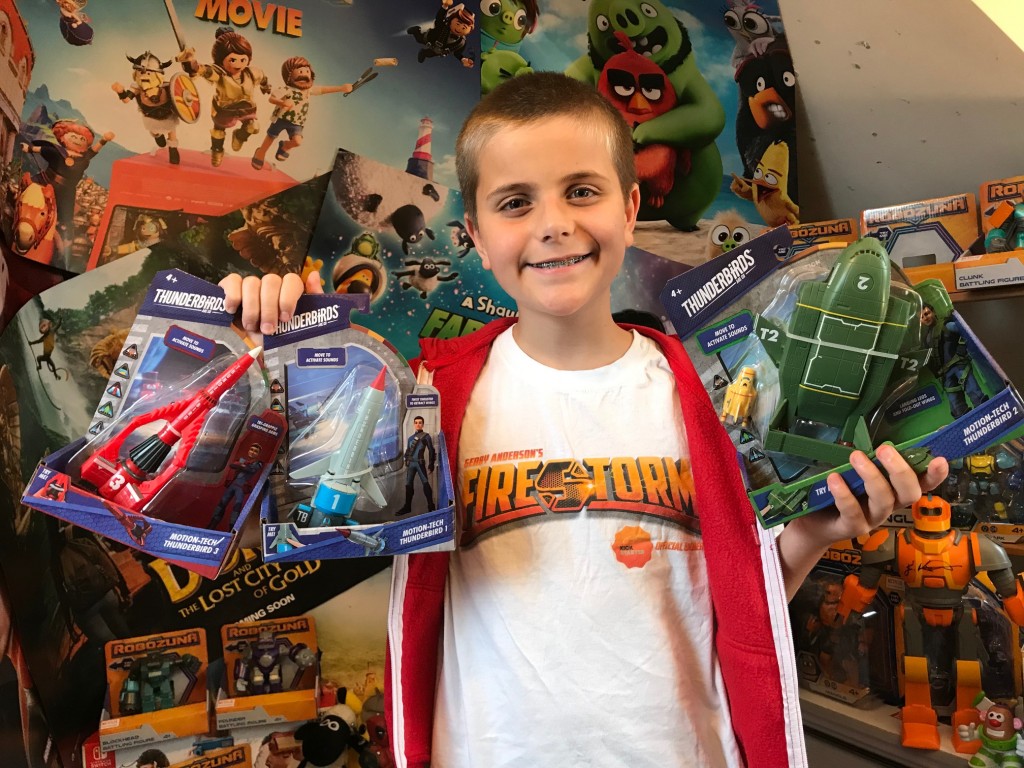 Con and Bex at the Thunderbirds Are Go BAFTA Premiere CLICK HERE!!!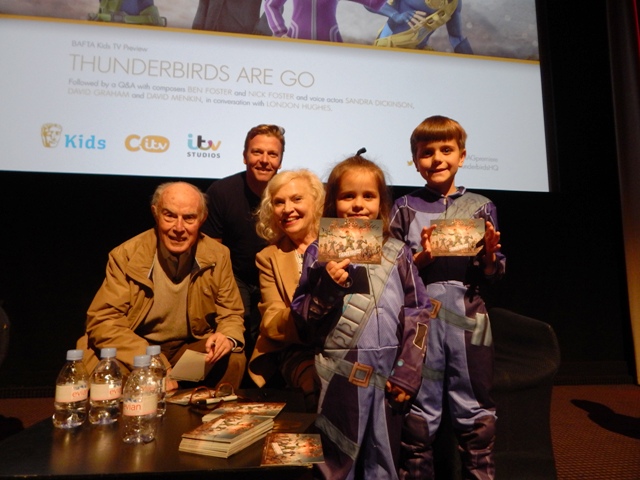 Con chats acting and Planets with Thunderbirds Are Go star Thomas Brodie-Sangster CLICK HERE!!!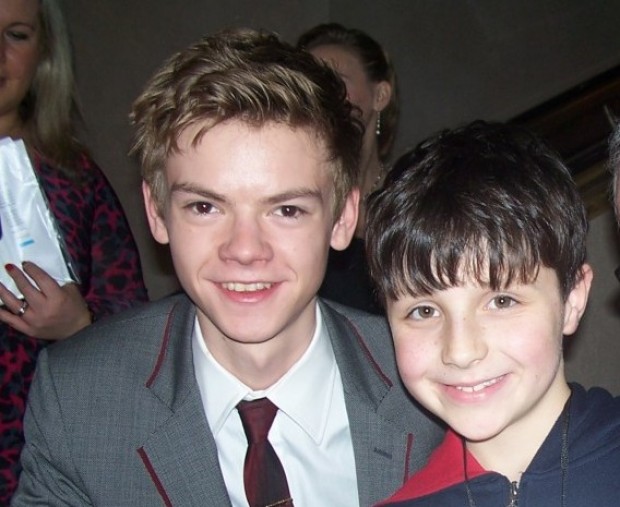 Gerry Anderson's Terrahawks – Con and Bex talk to the Villainous Zelda CLICK HERE!!!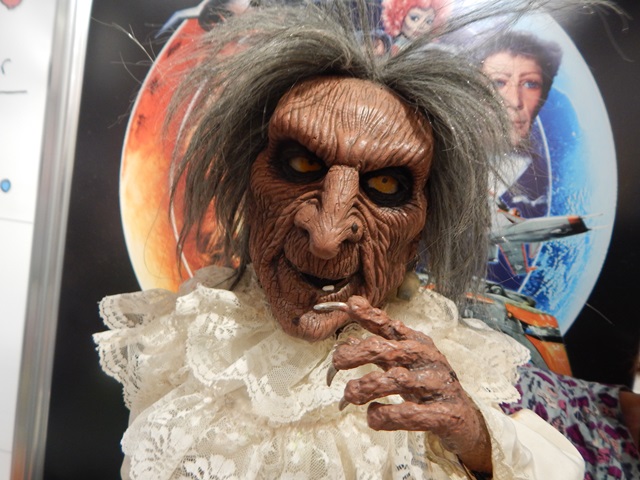 Filmed in Supermarionation – The Gerry Anderson story CLICK HERE!!!