Disney + Save Our Squad with David Beckham review by Bex!!!
Available on Disney + 9/11/22 (0 Years +) 5 Stars
Parent View:
This is must see TV, even if you're not a Football fan. It's like a reality TV version of the Mighty Ducks and beautifully edited with lots of laugh out moments. The Kidz steal the show – they're incredible. Highly recommended!!!
Con and Bex at the Save Our Squad with David Beckham Premiere!!!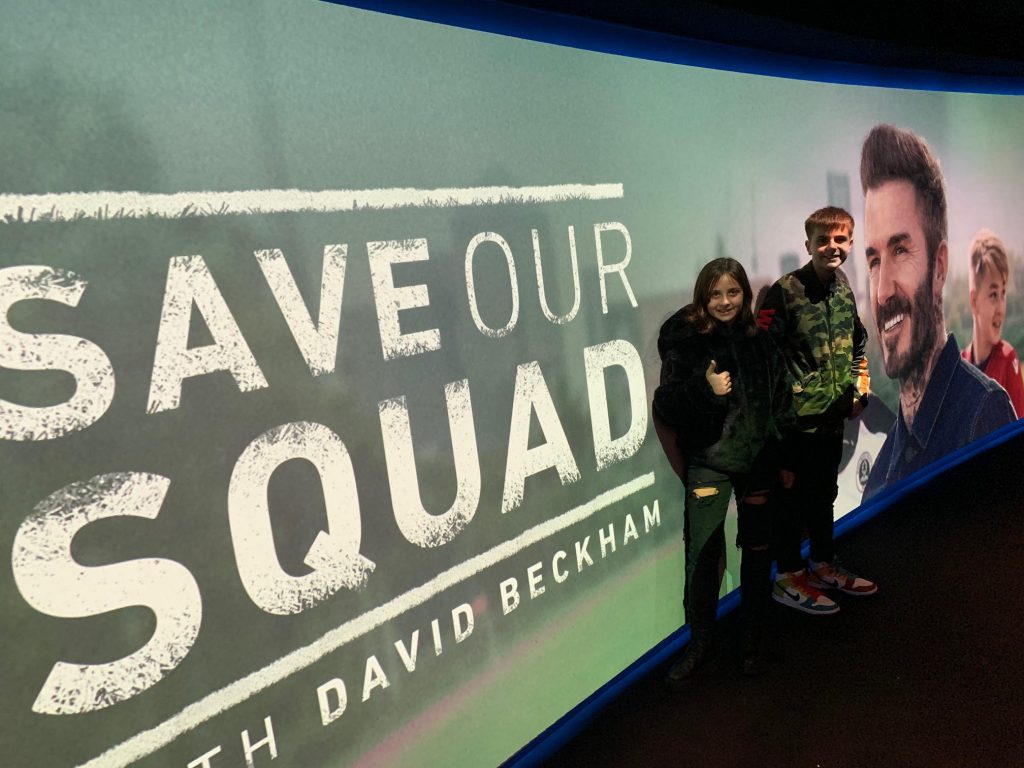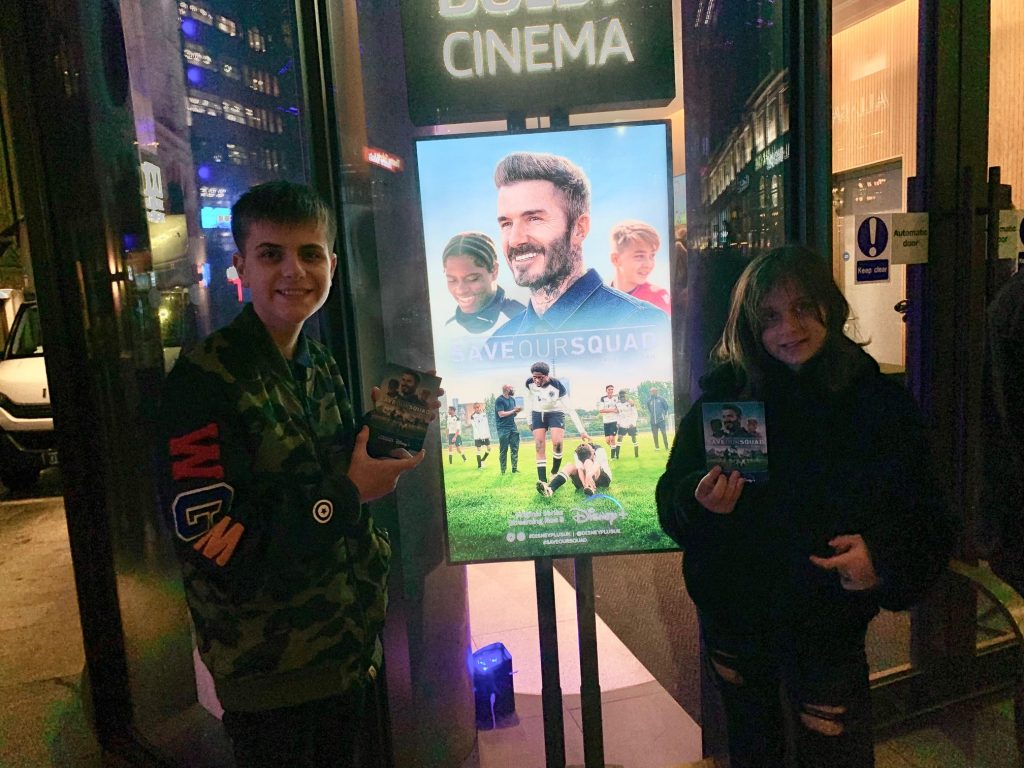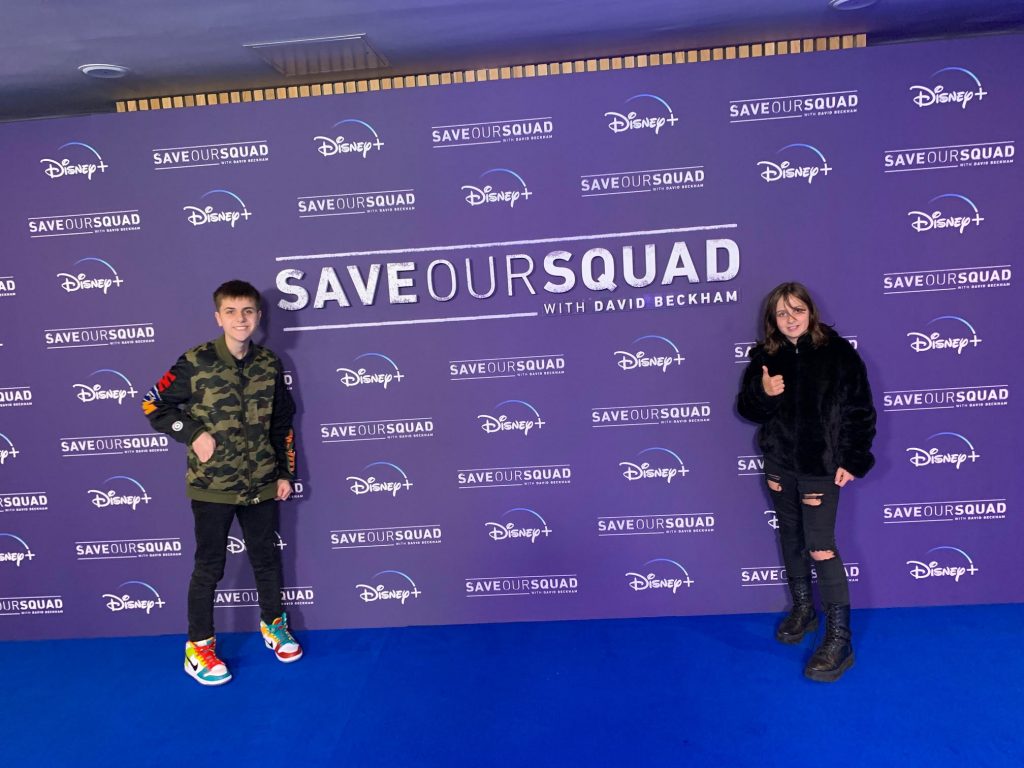 Ade Abayomi!!! (Westward Boys Manager during the series)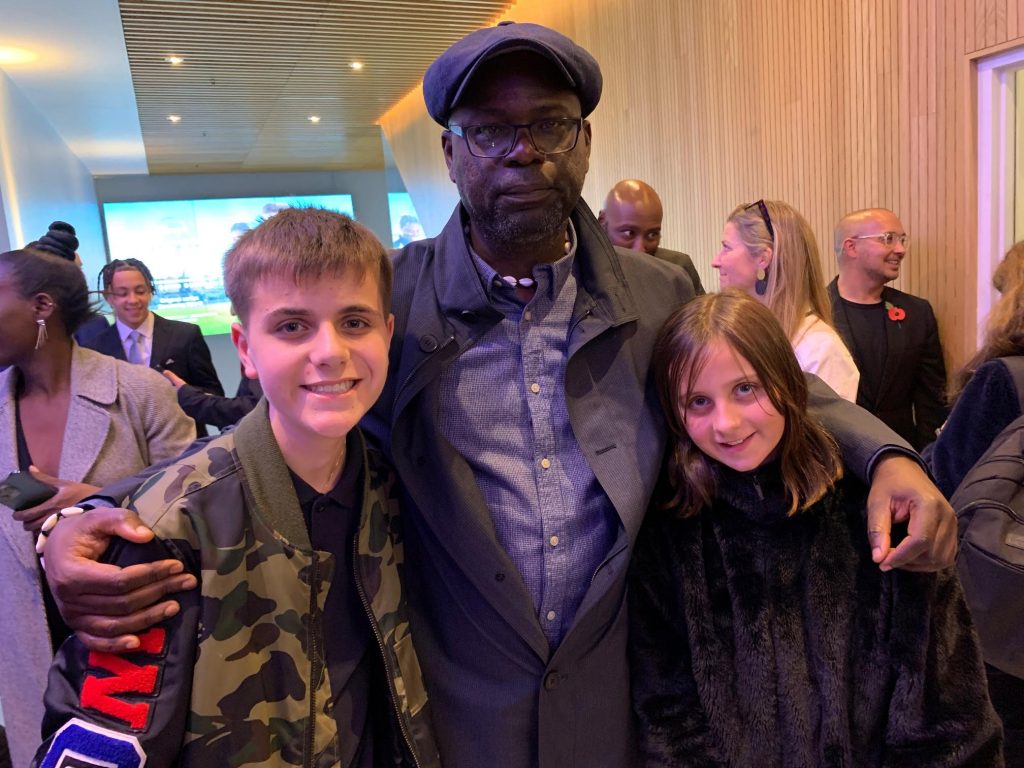 Edwin Mensah!!! (Assistant Coach in the series and current Westward Boys Manager)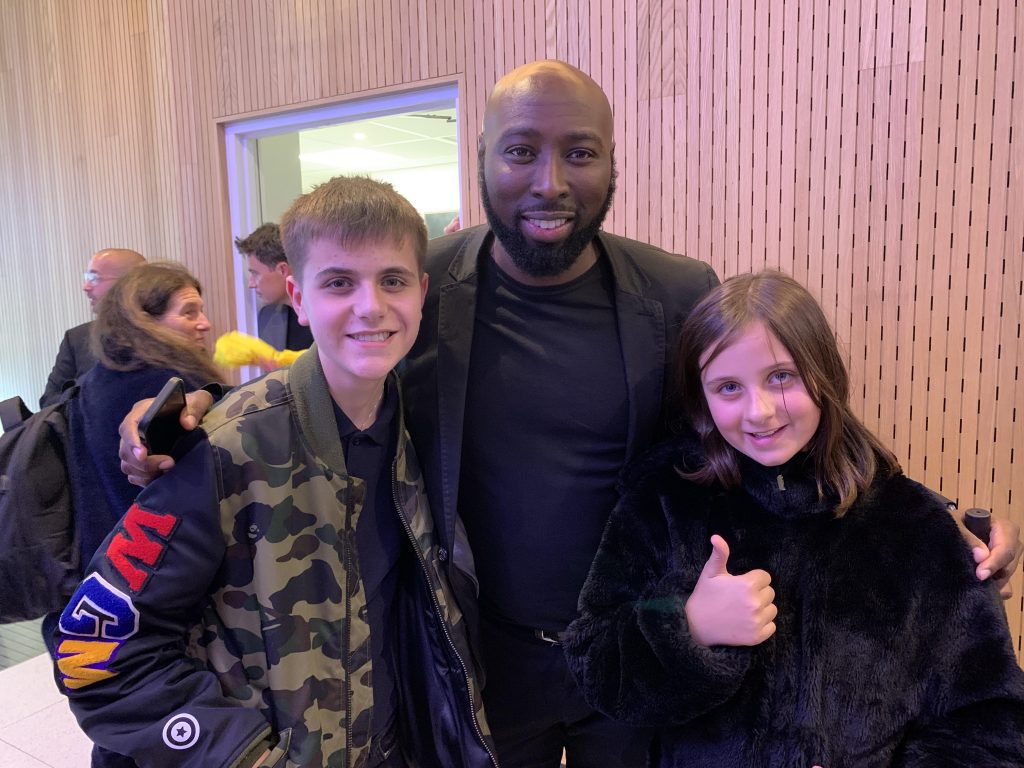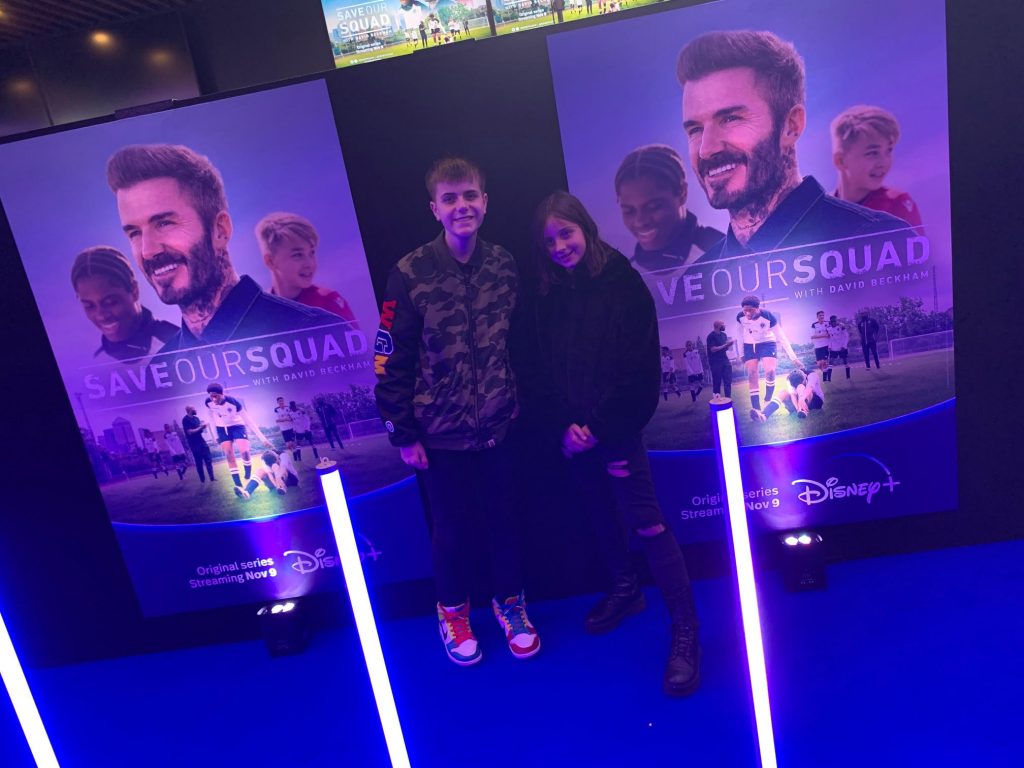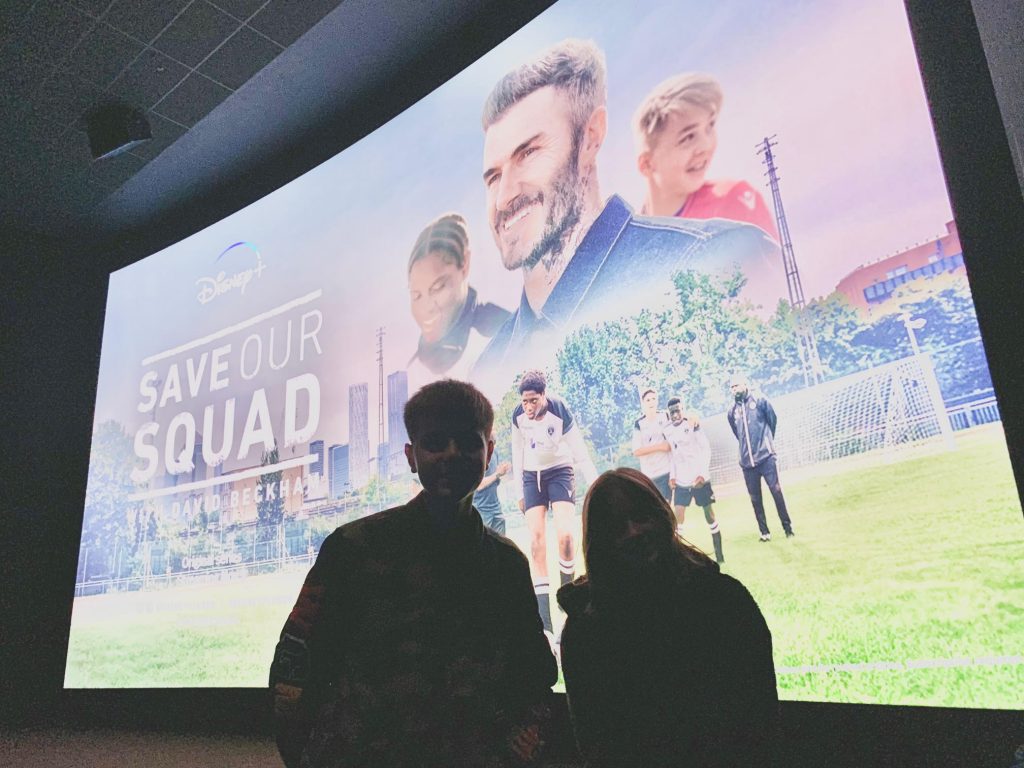 Alex Scott interviewing David Beckham and Westward Boys FC!!!