Dopper Bottles review by Bex
Available from all good Retailers (3 Years +) "TOP END" 5 Stars
Parent View:
We're all trying to do 'our bit' to help save the environment and controlling the amount of single-use plastics we use is a great start. These Bottles are very cool looking and they come with a very handy detachable goblet style cup. Both Harrison and Bex will get loads of use from the new Dopper bottles!!!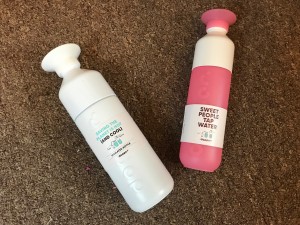 The Changemaker Challenge Junior 2020 – For Details CLICK HERE!!!
Are you ready to rewrite the plastic story?
If your answer is 'Where can we sign up?!', you are the hero Stinky and I (Stella) are looking for! Because that drive of yours will change the world. Mark our words. As a teacher, you can sign up your entire class. But any child can join this challenge with their own team of 2 or 3 children (ages 8 to 12). So, pick a side and let's get started!