Goosebumps (2D/3D) Review by Hag and Con
Out on DVD, Blu-Ray, 3D Blu-Ray and Digital Download 23/5/16 (PG) "TOP END" 5 Stars
Parent View:
This is a cracking piece of family entertainment and so refreshing to watch a live action movie that's not rated 12A (I find that rating a real pain for parents to make a call on what their Kidz should watch). Goosebumps is funny from start to finish, really exciting, just the right level of scary for Kidz aged 4 to 12 years old and really embracing of the Goosebumps book legacy too. I can see many kidz revisiting the series to find out the back story of the characters featured. Goosebumps is a classic – Highly Recommended!!!
3D Blu-Ray Review:
This is not just an awesome Kidz horror movie – its a spectacular 3D Blu-Ray. The 3D starts quite subtle then 'BANG' as the story intensifies so does the use of 3D FX. This is a must own for any 3D Blu-ray collection.
Stand out 3D Moments – There are just so many to choose from. The first time a book is opened, The Gnomes in the house, Man Eating plants, Giant Mantis car chase, Attack on the school dance, The Blob monster, Ferris wheel rolling and Finale with the book and the monsters (No Spoiler).
Hag and Con with Jack Black and Kate Hudson at the Kung Fu Panda 3 Premiere!!!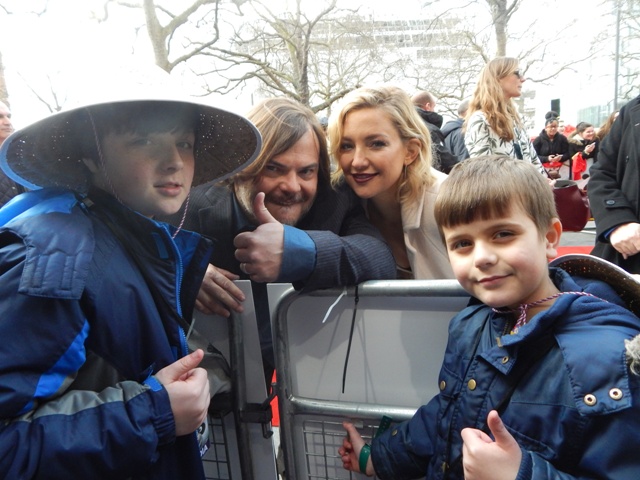 Hag, Con and Bex at the Goosebumps UK Gala Screening!!!