Pop 'Talking Tom and Friends' Season 4 – Bex chats with a Global Game, TV and Online Superstar, Talking Tom!!!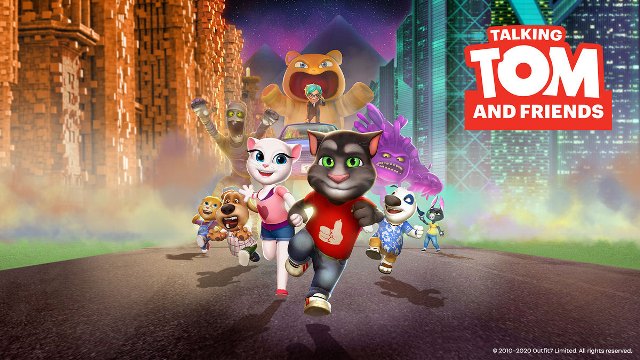 You've probably played their games, watched their videos, and maybe even played with their toys – Talking Tom and Friends are global superstars! Well, this week Season 4 of their animated series comes out on POP. And to celebrate, Bex chats with Talking Tom to get some behind-the-scenes info on the globally-loved group of friends and gets some answers to his burning questions!
Where did you meet all of your friends in the team? (Bex age 8)
Talking Tom – Well, I met Talking Ben way back when I was in school! We were walking down the street looking at our phones and literally bumped into each other. I guess we should have been paying attention… But, on the other hand, we got a lifelong friendship out of that so it was a happy accident. I met the others in similar ways – I think I'm just a really lucky guy. They're the best friends I could ever ask for.
Who do you like to spend time with most? (Bex age 8)
Talking Tom – I like it most when it's everybody, all together, just like in our newest game My Talking Tom Friends! Because then there's always lots going on, and even if someone has to go to the bathroom, you don't have to just sit around bored and wait for them to come out. That's why when Angela disappeared one time, I searched literally everywhere to find her. I had to get the whole group of us reunited!
Who is funnier – Talking Ginger or Talking Hank, and why? (Bex age 8)
Talking Tom – That's a tough question! They're actually both hilarious in their own ways. Ginger pulls the funniest pranks, but Hank can do amazing impressions. I think it's gotta be a tie! I can't choose between those guys. They're two of the funniest people I know!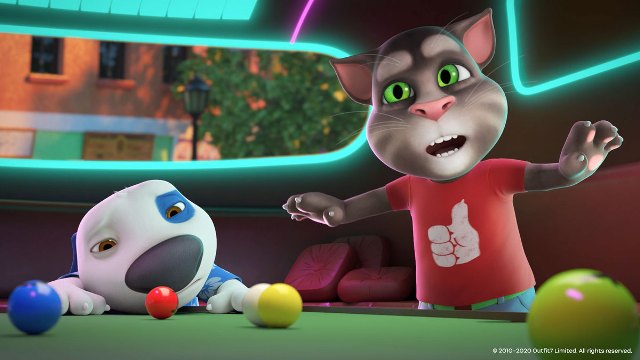 What do you think is the most useful device ever created and why? (Bex age 8)
Talking Tom – Definitely the birthday cake candle. I mean, think about all the different ways you can use it! Decorating a cake with them, blowing them out, taking them off and then you eat the cake… Hmm… Maybe I'm just hungry for cake!
If you could invent anything, what would it be and how would you use it? (Bex age 8)
Talking Tom – How about an invention-idea generator? Then when you need to come up with an invention, you could just press a button and it would be like – boom! An invisible hat! Or waterproof soap! That way you'd never be far away from your next brilliant idea, which is a pretty brilliant idea if you think about it!
Weekdays at 8am and 1pm and weekends from 6:30pm
FREEVIEW 206 | YOUVIEW 206 | SKY 616 | VIRGIN 736 | FREESAT 603