The Amazing Spider-Man 2 (Video Game) review by Hag (Reviewed on Playstation 4)
Out Now on PS4, PS3, Wii U, 3DS, Xbox 360 and PC (PEGI 16/ 3DS PEGI 12) 5 Stars
Parent View:
The Spider-man movie video game has a PEGI 16 rating again (Nintendo 3DS PEGI 12) – which is always a bit of a pain as a parent. Your Kidz WILL want to play this game so what should you do?
Normally on Kidzcoolit we steer clear of any games rated PEGI 16 or 18 as the content generally isn't appropriate for kidz under 12 years old. With this new Spider-Man game its quite dark and maybe a bit intense at times – but no different to the content in the BBFC rated 12a movie (Which I think should be a "Top End" PG). If you took your under 12′s to the new movie the chances are they'll be fine with the new video game. As always you know your own Kidz and what content they can handle – I'm very happy for Hag (age 9) to play The Amazing Spider-Man 2. Check out the PEGI website before purchasing: http://www.pegi.info/en/index/global_id/505/?searchString=the+amazing+spider-man+2
New photos from The Amazing Spider-Man 2 World Premiere – Hag & Con meet the stars of the movie!!!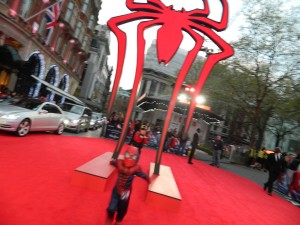 Andrew Garfield (Peter Parker/Spider-Man)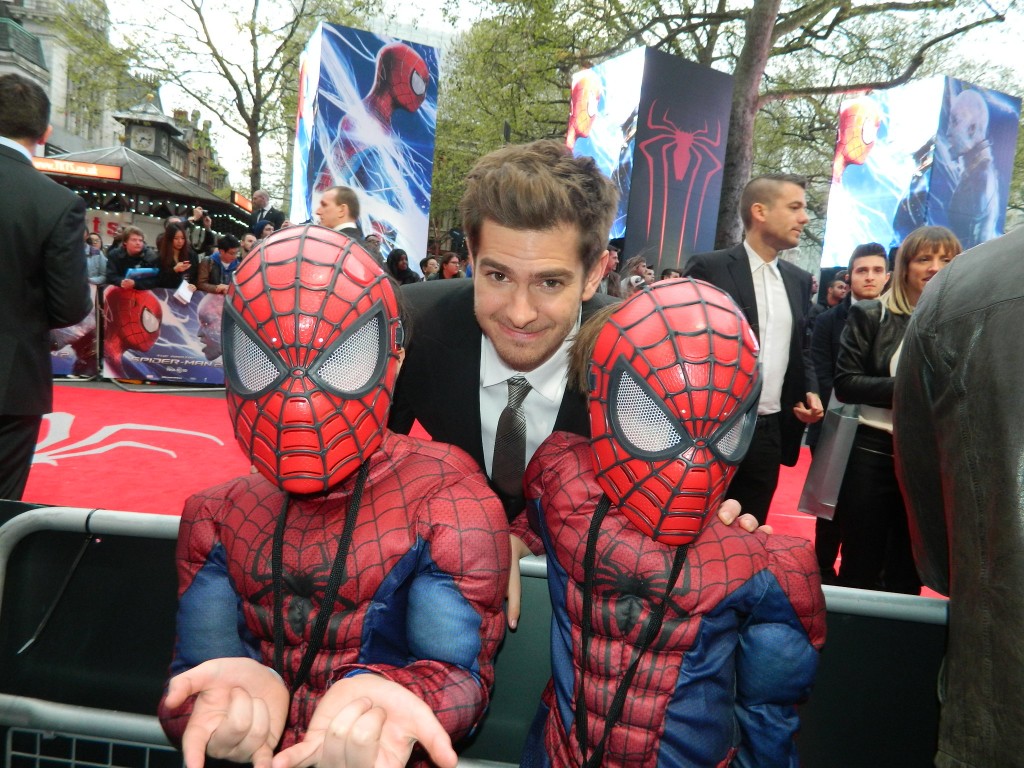 Jamie Fox (Max/Electro)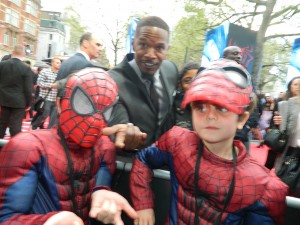 Emma Stone (Gwen)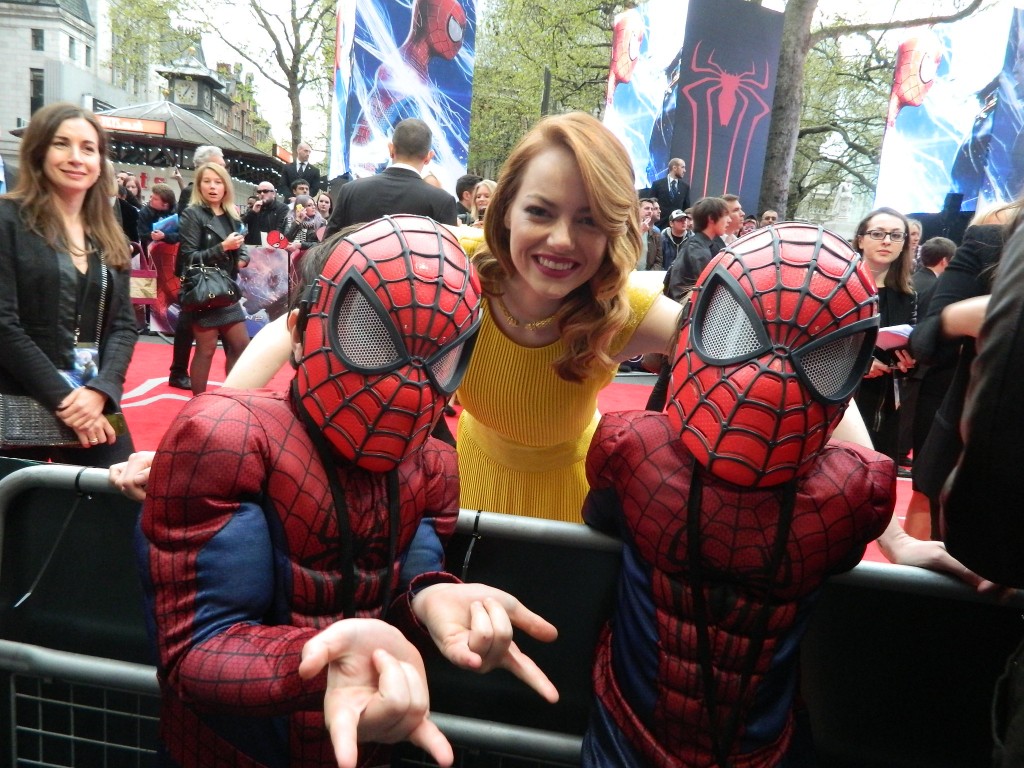 Dane DeHaan (Harry/Green Goblin)