The LEGO Store – LEGO Personalised Mosaic Maker review by Con
Hag, Con and Bex at the NEW LEGO Store in Leicester Square London CLICK HERE!!!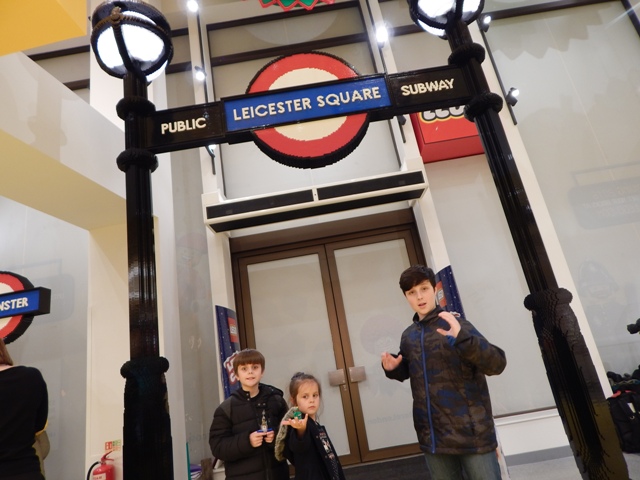 Con enters the Mosaic Maker booth!!!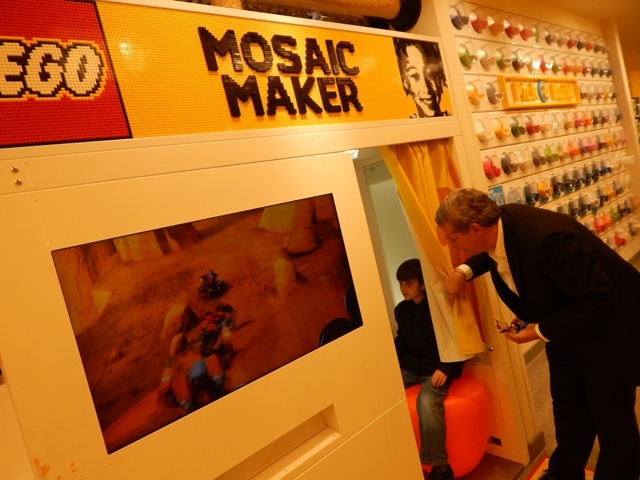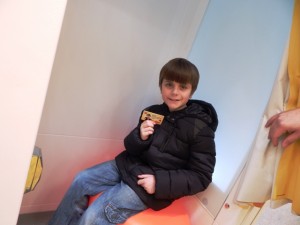 Choose your styling!!!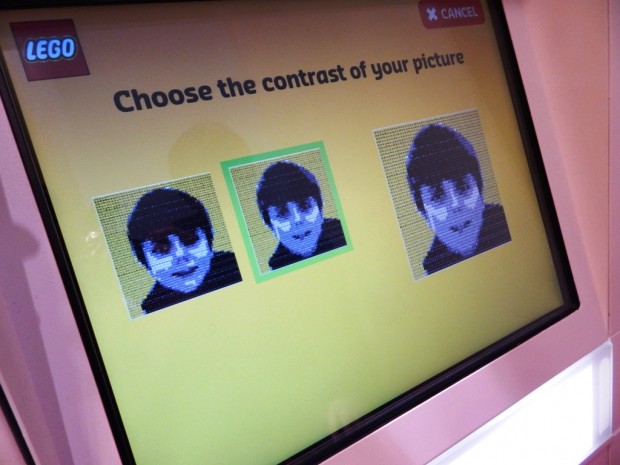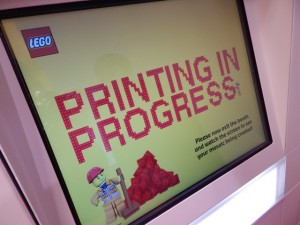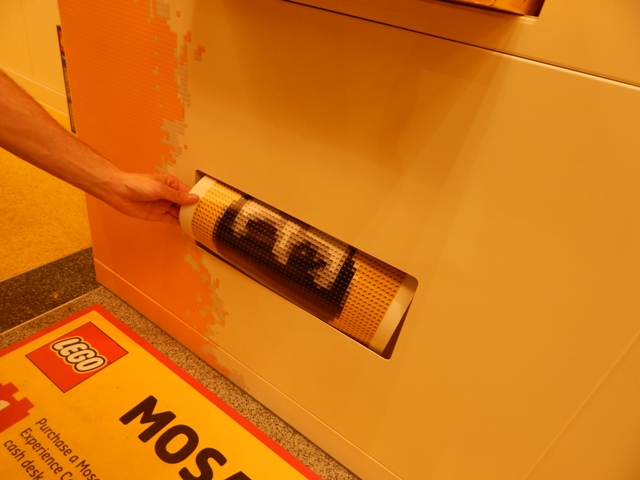 Print out of Con in LEGO!!!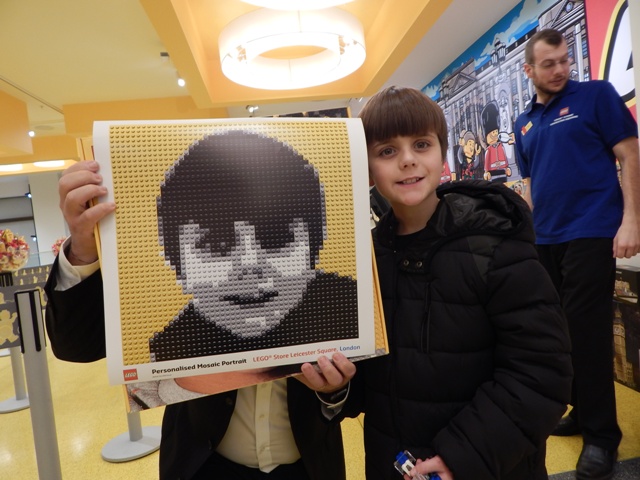 Back home and time for 'Con-struction'!!!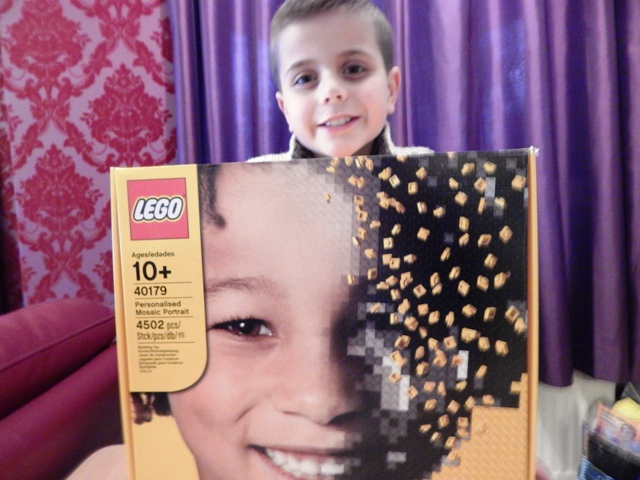 LEGO Bricks supplied!!!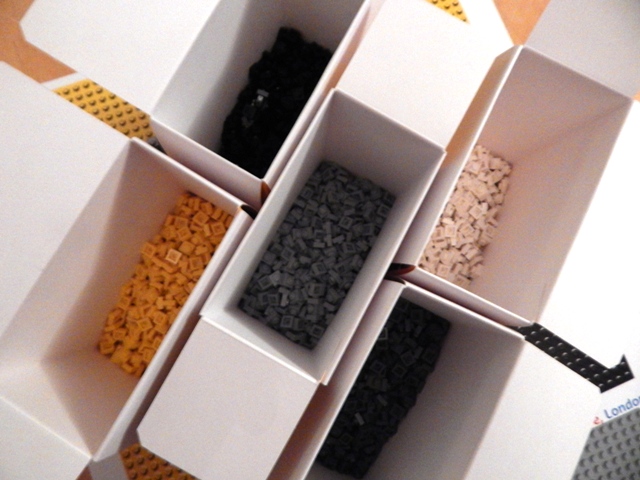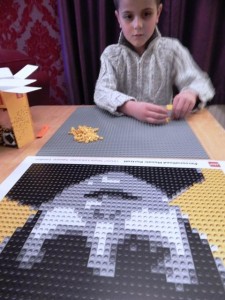 Dad places the outline bricks – Con fills in the gaps!!!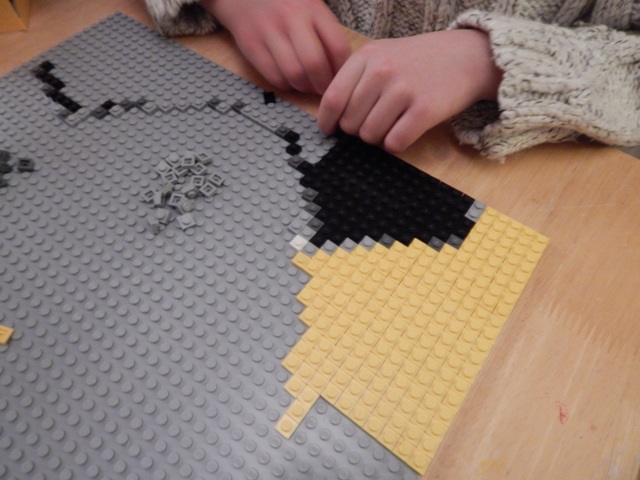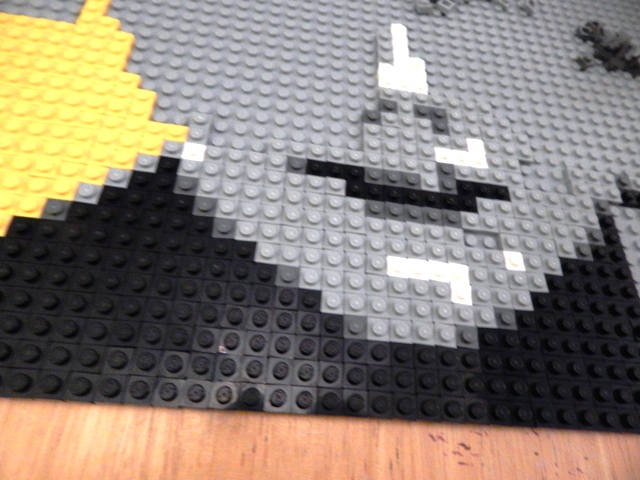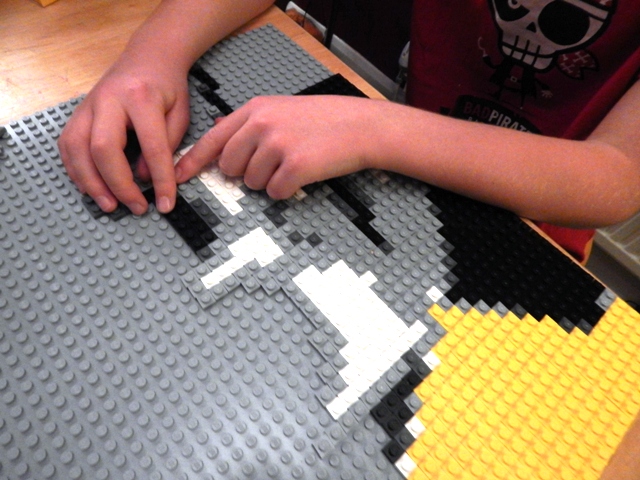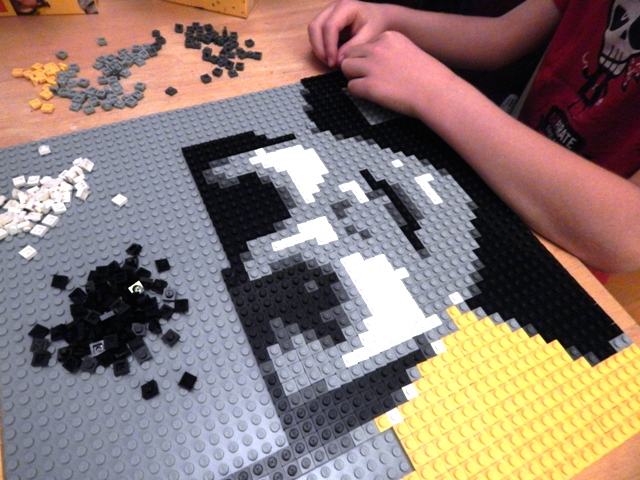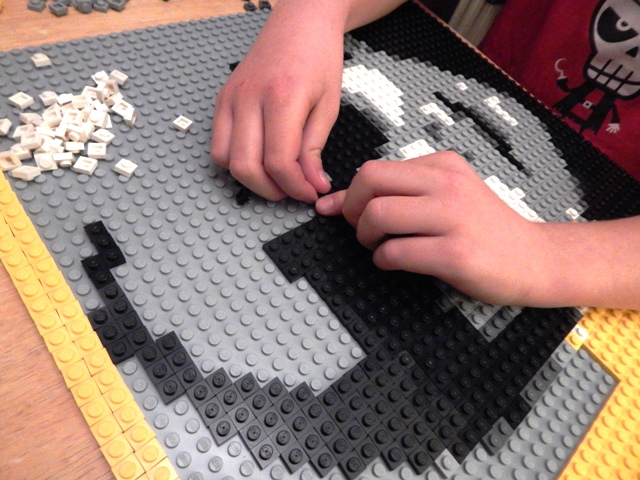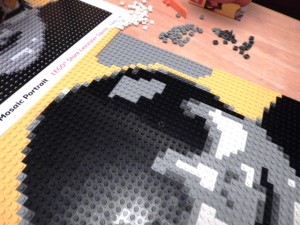 Available Exclusively from The LEGO Store London (10 Years +) "TOP END" 5 Stars
Parent View:
This genuinely the most amazing and unique LEGO experience available for fans. Its quite challenging to construct and takes loads of concentration and patience as its very likely you'll make mistakes along the way – but once created in its entirety the LEGO Personalised Mosaic is a very special gift for any fan. Kidz under 12 years old will struggle to construct alone so be ready to give lots of parent input. I'd suggest parents placing the outline bricks first and the kidz filling in the spaces. Once built it is a thing of beauty and makes for a fun day out to the store and then cracking LEGO build back home. The perfect LEGO Fan day – Trip to the LEGO store, lunch and then back home for the big build. Its not just a LEGO toy – you're buying a very enjoyable and personal LEGO Experince for your kidz and it will look great framed on a bedroom wall along with a lovely kid and parent memory from that day. Highly Recommended!!!