The Queens Corgi – Con and Bex talk Dogs and Royalty with The Queens Corgi writer Rob Sprackling!!!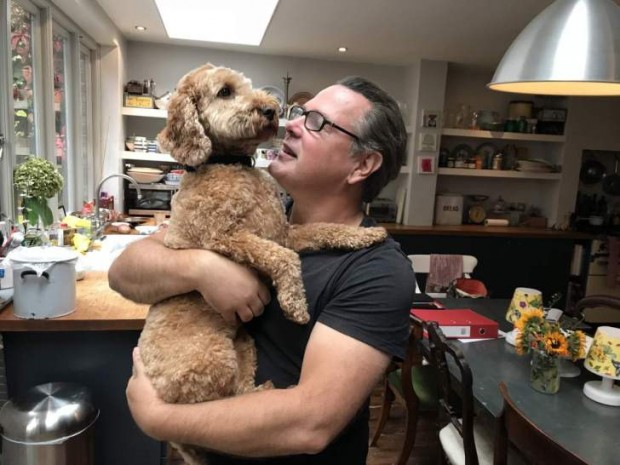 What's your favourite dog and why? (Con age 11)
Rob Sprackling – Hi Con. I'd have to say a Cockapoo – because I've got one! She's four years old and she loves her family, any kids and her ball (not necessarily in that order). Here's a photo of me holding her in my kitchen! (above)
How many animals are there in the Queen's Corgi and what are they? (Bex age 7)
Rob Sprackling – Good question, Bex. There are four Corgis in Buckingham Palace – Rex our cheeky hero, Nelson the old sensible one, Lady Margaret the posh, slightly sozzled one and Charlie, Rex's best friend who gets a bit overlooked. Later on Rex meets a lot of 'street dogs', including Wanda a sassy mongrel and Jack a chirpy, cockney, Jack Russell.
What do you think is the coolest thing the Queen has ever done? (Con age 11)
Rob Sprackling – Having lots of Corgis would definitely be up there! I also liked the video she did with Daniel Craig as James Bond at the start of the London Olympics – which was brilliant!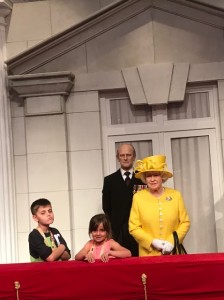 What's your favourite thing about the film? (Bex age 7)
Rob Sprackling – I like the way Rex has to go from a being a spoilt, pampered pooch in Buckingham Palace – to learning to live in a dog's home, with his new 'street dog' friends Jack and Wanda!
Do you think Corgi's are a bit crazy in real life? (Con age 11)
Rob Sprackling – I haven't met too many Corgis – but I know they are real characters. They are coming back into fashion again and I meet one in our local park when I'm out walking my dog – and he's very lively and cheeky!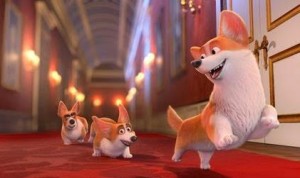 How cheeky is the Queen's Corgi in the movie and what's one of the cheekiest things he does? (Bex age 7)
Rob Sprackling – He is very, very, very cheeky. He even manages to ruin a State banquet with the President of the USA!
The Queens Corgi in Cinemas 2019!!!