Milo & Rex Talk Pups, Cats and Film Making with Paw Patrol: The Mighty Movie's Co-Writer/Director Cal Brunker & Co-Writer Bob Barlen!!!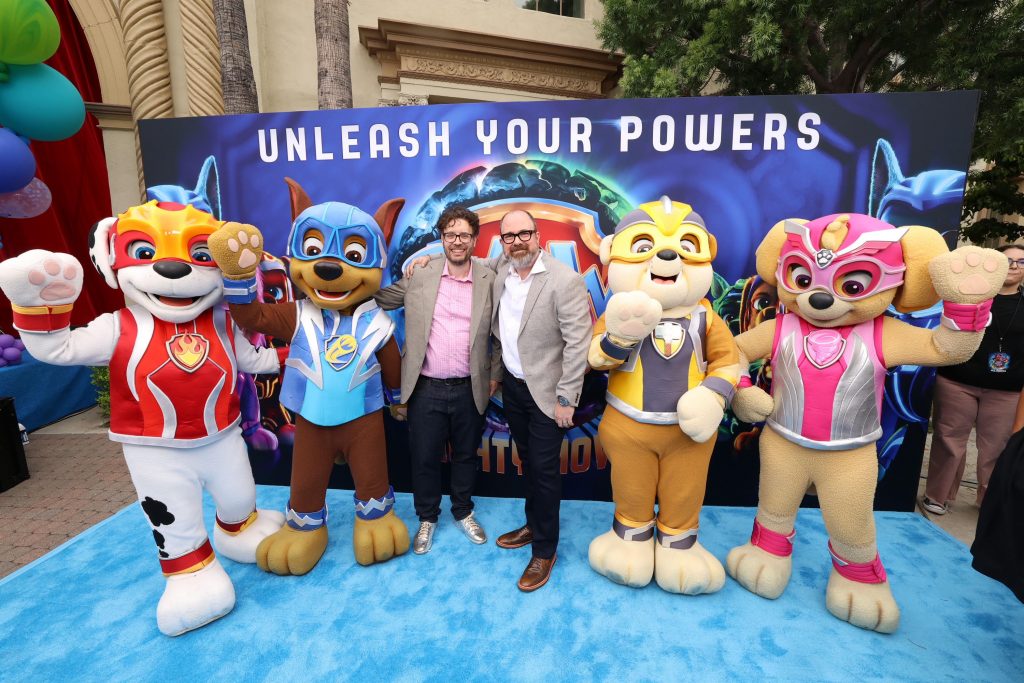 (Bob and Cal with the Pups at the US premiere)
Do you make the films with computers, drawings or a bit of both? (Milo age 7)
Cal & Bob – Everything in the movie starts with drawings, from character and location designs to storyboards. Once we're excited about how things are looking as drawings, we take them into the computer where we turn them into the final 3D images you see in the final film. Hundreds of artists work on every part of the movie for multiple years. It's a huge team effort and I'm so proud of all the work everyone's done on the film.
Which member of Paw Patrol are you most like and why? (Rex age 4)
Cal – I'm most like Ryder, 'cause my job is to help get the best out of all the members of the team, and help them work together to make the best movie possible.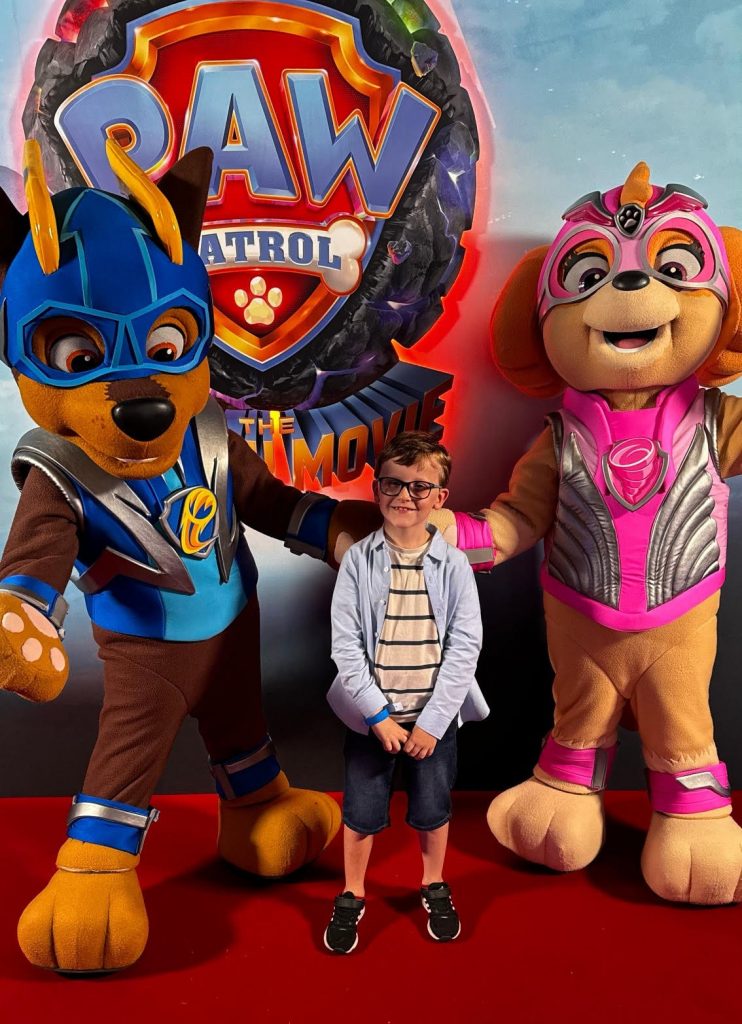 What lead to the Paw Patrol being able to talk when the cats can't? Was it a spell or something?! (Milo age 7)
Cal & Bob – We find the cats so much funnier when they don't talk. They're always up to funny antics, and seeing them pantomimed makes their comedy unique in the movies. Keep an eye out in the Mighty Movie 'cause one of the cats does have something to say!
Why does Mayor Humdinger like cats so much? (Rex age 4)
Cal & Bob – Humdinger's kitties are always up to mischief, just like him. They get along so well because they think alike. If some people are cat people, and some people are dog people… Humdinger is definitely a cat person!
What's your favourite thing about making movies? (Milo age 7)
Cal – My favourite thing about making movies is watching it with an audience for the first time, feeling their surprise, joy, and excitement. If we've done our job well, it's like a magic trick for them that takes them on a wonderful ride.
Con, Bex and Honey hang out with the Dogs Trust at the Paw Patrol The Mighty Movie Screening CLICK HERE!!!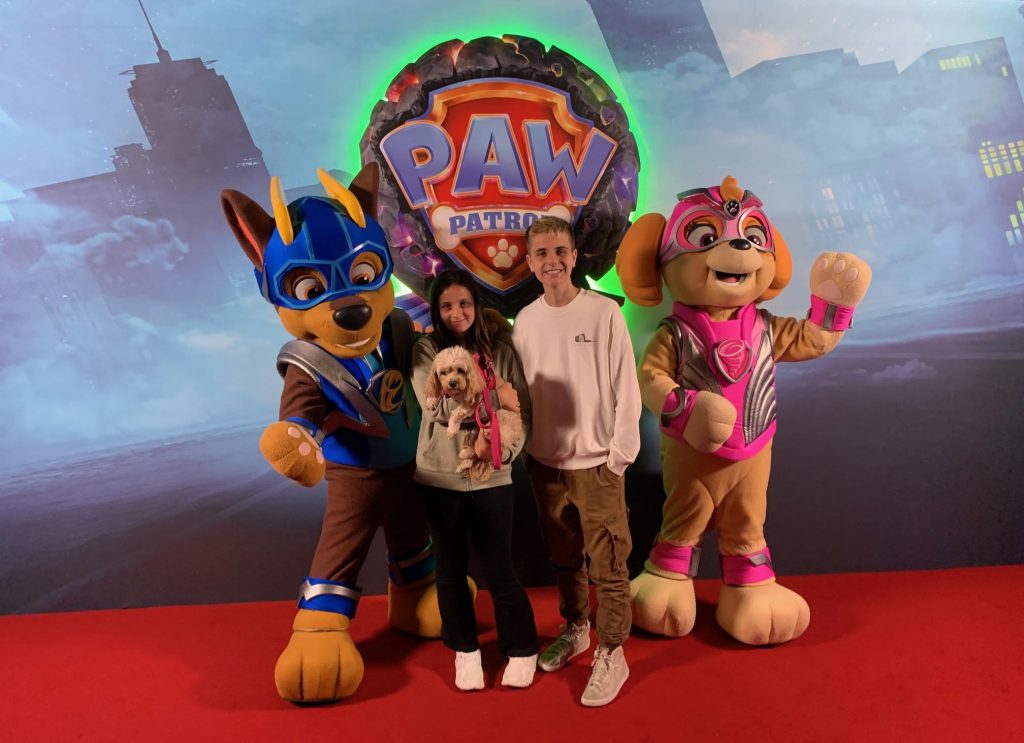 Nickelodeon – Paw Patrol The Mighty Movie review by Milo CLICK HERE!!!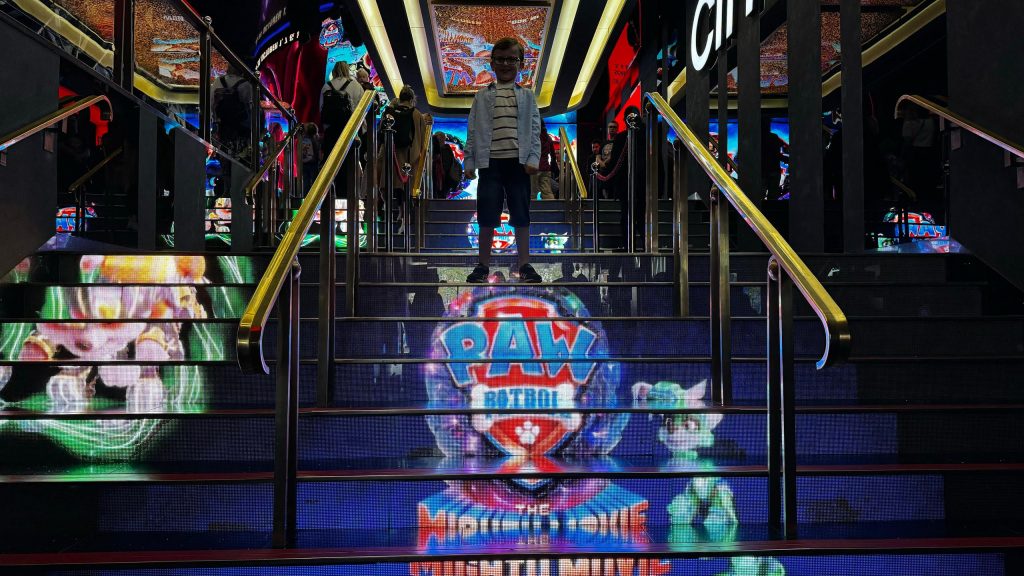 PAW PATROL: THE MIGHTY MOVIE SEE IT FIRST SEPT 30, OCT 1, 7, & 8 IN CINEMAS OCTOBER 13!!!