Blue Sky Studios – Spies in Disguise Review by Con
In Cinemas 26/12/19 (PG) "TOP END" 5 Stars
Parent View:
Blue Sky Studios have never made a bad film and this continues with the incredible Spies in Disguise. It's Bond for youngsters – shaken and stirred with a fun twist. Highly Recommended!!!
Spies in Disguise – Will a Kid ever catch a Pigeon? Bex talks Pigeons and Inventions with Directors Nick Bruno and Troy Quane CLICK HERE!!!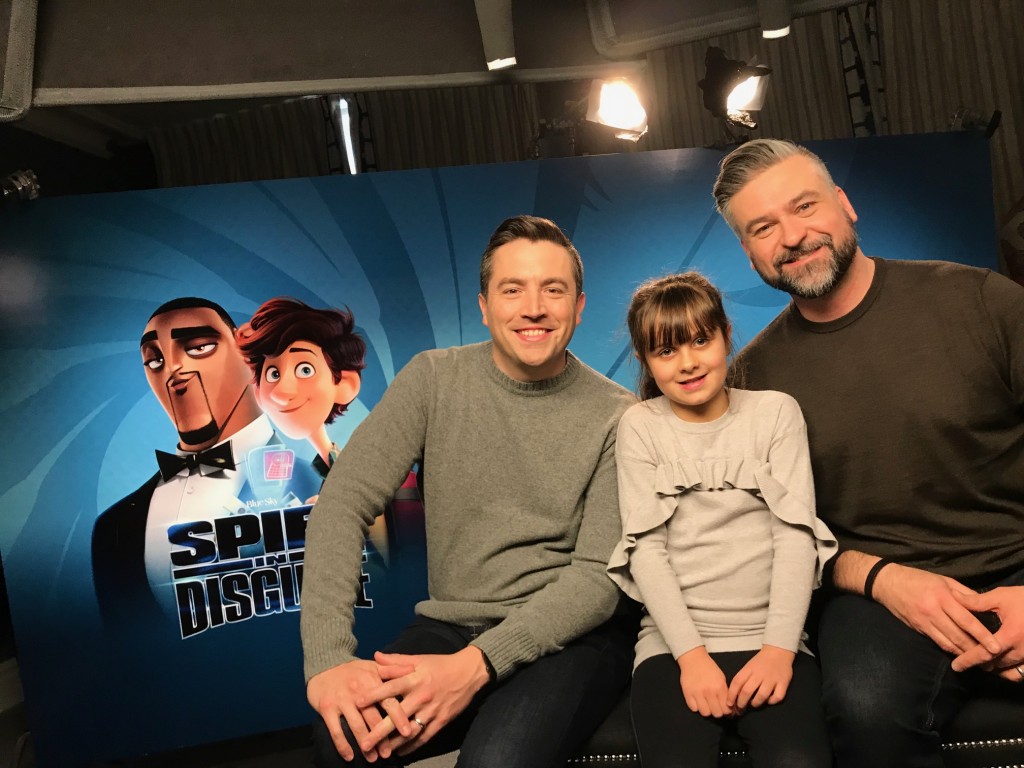 Con and Bex at the Spies in Disguise Gala Screening!!!