Cartoon Network – Con talks aliens and challenges with Ben 10 Challenge host Nigel Clarke!!!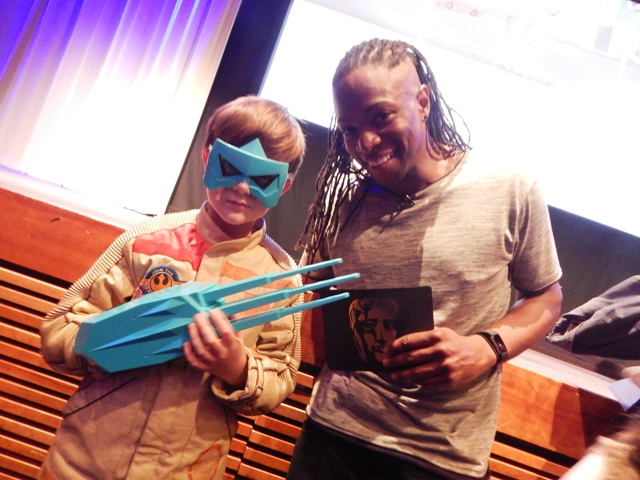 What's your favourite Ben 10 episode ever and why? Con age 10
Nigel Clarke - That's a hard one! I'm really loving the new series, I saw an all-new episode last Tuesday with my kids called "Out to Launch" where Ben, Gwen and Grandpa Max attend the launch of an experimental spaceship, but then Vilgax commandeers the ship at the last minute!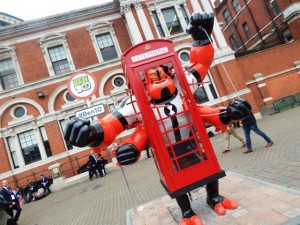 If you could swap one of Ben 10′s aliens for a completely new alien – what would look like and what would you call it? Con age 10
Nigel Clarke - Well you've already got such great aliens like XLR8 who has the super speed, you've already got Heat Blast with his fire power…hmmm…I think I would like to turn into a new alien that has teleporting capabilities so I could go from one place to another. The alien will be called "Teleport" – nice and simple.
If you could do one of the Ben 10 challenges in the show – which would you do and would you be any good at it? Con age 10
Nigel Clarke - I did end up doing a couple of the challenges while I was on-set, but the one challenge I didn't get to do that looked like so much fun was one where you transform into the alien Stink Fly. For this challenge, you're attached to a bungee cord and you get shot through the air and have to collect money bags that are suspended to the ceiling. The money bags add up to points and the team with the most points win!
Would I be any good? Of course, I would! I'm a Ben 10 fan after all.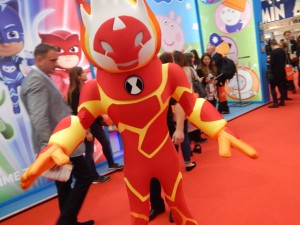 If you were 10 years old with Ben's powers what would you do with them? Con age 10
Nigel Clarke - I would be doing exactly what Ben's doing, I would be saving the world from time to time, but still having fun with my friends and family. I think Ben's got it right.
If you could be one of Ben 10′s aliens forever which would it be and why? Con age 10
Nigel Clarke - I think I would have to be XLR8 because for one, he's normal size – some of Ben 10's aliens are either really huge or really small – so the fact that XLR8 is kinda normal size means he blends in more to normal life, which I like if you have to stay forever in that alien form. And then of course, the super speed power – you can do so much with that! You would never be late again.
Ben 10 Challenge launches on Friday 13th October at 4pm on Cartoon Network and rolls out every Friday onwards!!!