DC Comics – Aquaman review by Harrison
Available on DVD, Blu-Ray, 3D Blu-Ray, 4K and Digital Download 8/4/19 (12) 4 Stars
Parent View:
He's always been a DC fan favourite and finally he has his own stand alone movie. Both Con and Harrison loved this film. Its action packed from start to finish and a must see for any Super hero fan. Highly Recommended!!!
Aquaman gifts from Warner Brothers – Harrison, Con and Bex become Aqua-Kidz!!!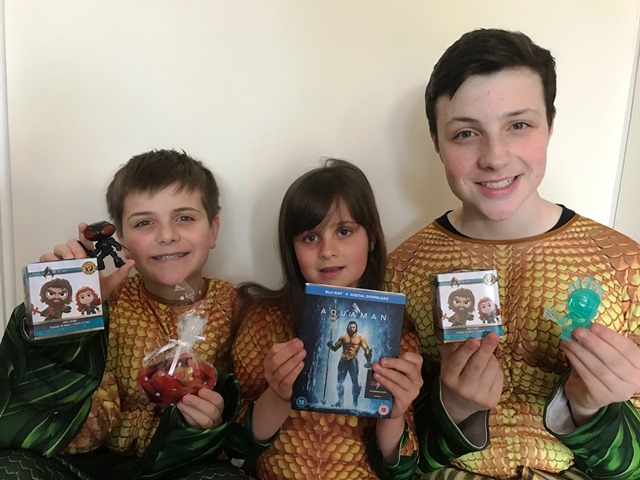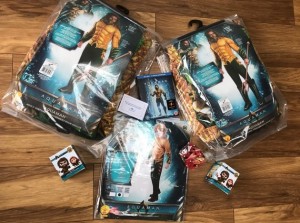 DC Comics – Shazam Special CLICK HERE!!!