DC League of Super-Pets – The Adventures of Krypto and Ace review Bex!!!
Available on Nintendo Switch, PlayStation, XBox and PC 15/7/22 (PEGI 7) 4.5 Stars
Parent View:
This company make great kidz games and this is up there with the best of their past releases. We've always loved the DC Superheroes and now we get to love their pets too. What's not to like!!!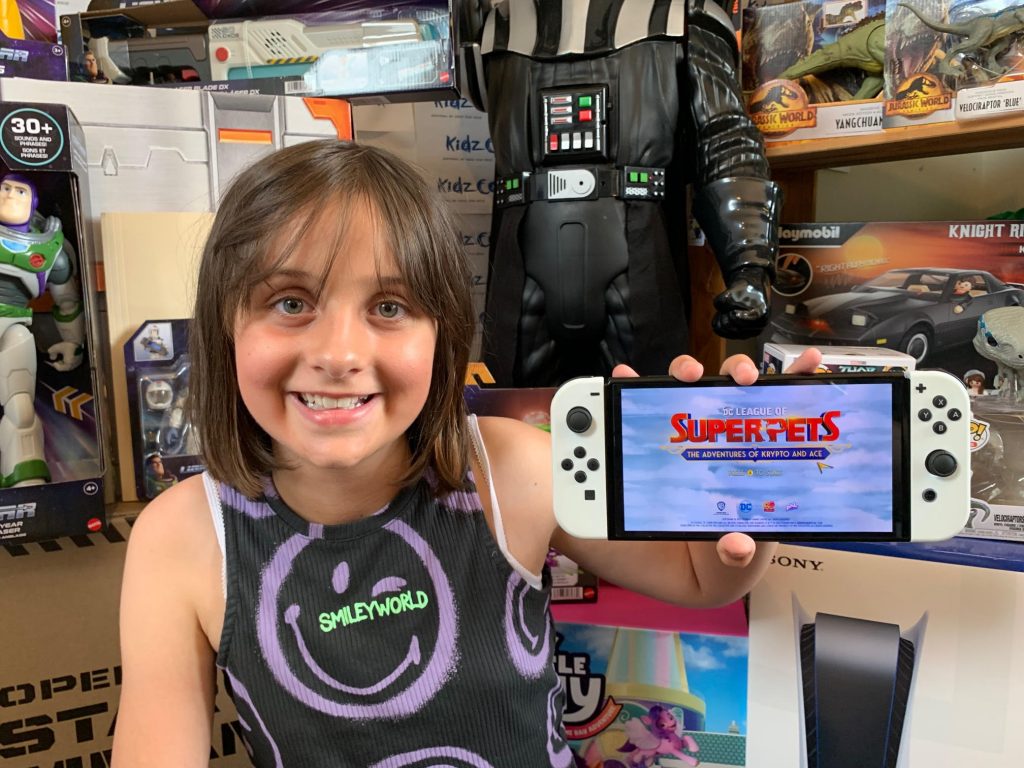 A Super Pets gift for Bex and Honey!!!