Shake it Up: I Love Dance review by Bethany
Available from all good retailers (Disney) 5 Stars
Parent View:
Fans of the show will know all the songs so this CD will be a must own. Catchy pop tunes and plenty of them on one disc!!
Millie meet's Bella Thorne and Zendaya aka Cece and Rocky at 'The Disney Store' in Oxford Street on the 17th May 2012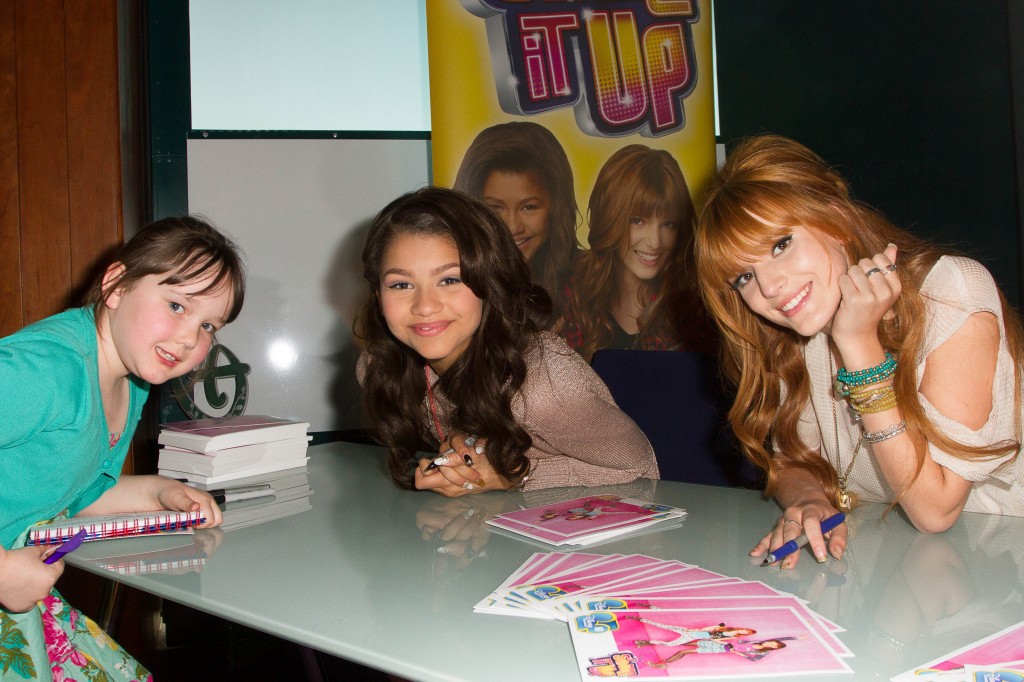 Dad ask's Bella Thorne and Zendaya 'Kidz Random Questions':
Bella Thorne:
I think your show is good – what do you think of it? Con age 5
When I think of it, I think of how much work goes into it – all of our cast work so hard. All of our cast members work so hard to push every joke, make sure you get that laugh. Its not that easy to get a laugh – its very awkward when nobody laughs and your like – huhhhhhhhhh. Its very awkward and I think about all the hard work everybody puts into every show – the camera man, wardrobe.
..so you like it?
Yes!!
How many dances do you think you've learnt for the show? Millie age 7
Ummmm – that's hard. Sometime we have a dance per episode – sometimes we don't dance at all. A lot of times we have a few dances in an episode. I don't know……….100???
When the show ends do you think you'll teach dance for real? Hag age 7
I think maybe yeah…..I'd love to teach a class at 'Monett' – its one of my favourite dance studios, that would be great. I'm just not good at the counts – I'm good at doing them but not counting them.
Zendaya:
I think your show is good – what do you think of it? Con age 5
I actually really do like my show!! And I think – you know its really hard sometimes you can be very self critical about something you do. But actually I really enjoy it and I actually sometime laugh at my own jokes.
Personally – what's your favourite episode? Hag age 7
My Favourite episode? That's really tough. There was one that we did that can't talk about……..but….one of my all time favourites is 'Add it up'. And I really love that one because Bella got to explore her self a bit and that was a really great moment. And then one of my favourites is 'Age it up'….because it was finally that moment in the first season when I discovered I was actually funny. I didn't really consider myself a comedian or funny person before. I did that episode and I though 'hey I'm kindof funny' – I'm doing a good job. That's my favourite thing to do.
If you can have any special guest on the show – who would it be and why? Millie age 7
Any special guest on the showww? That's really tough! Ummm – I think my dream guest would like be Beyonce. But one of my a actually favourite guest stars we've had on the show is Cat Deeley. She's brilliant – and I know you guy's love Cat!!
She's like the sweetest and she in the there helped out and it one of my favourite episode.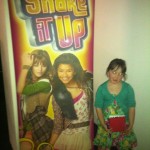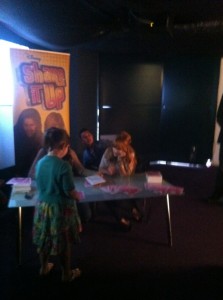 Disney Store products available: