Dreamworks Dragons – Legends of The Nine Realms review by Bex!!!
Available on Nintendo Switch, PlayStation, XBox and PC 23/9/22 (PEGI 7) "TOP END" 5 Stars
Parent View:
The 'How To Train Your Dragon' characters will always be popular with youngsters and this new game perfectly continues the fun and magic of the franchise. This is a cracking kidz game – Highly Recommended!!!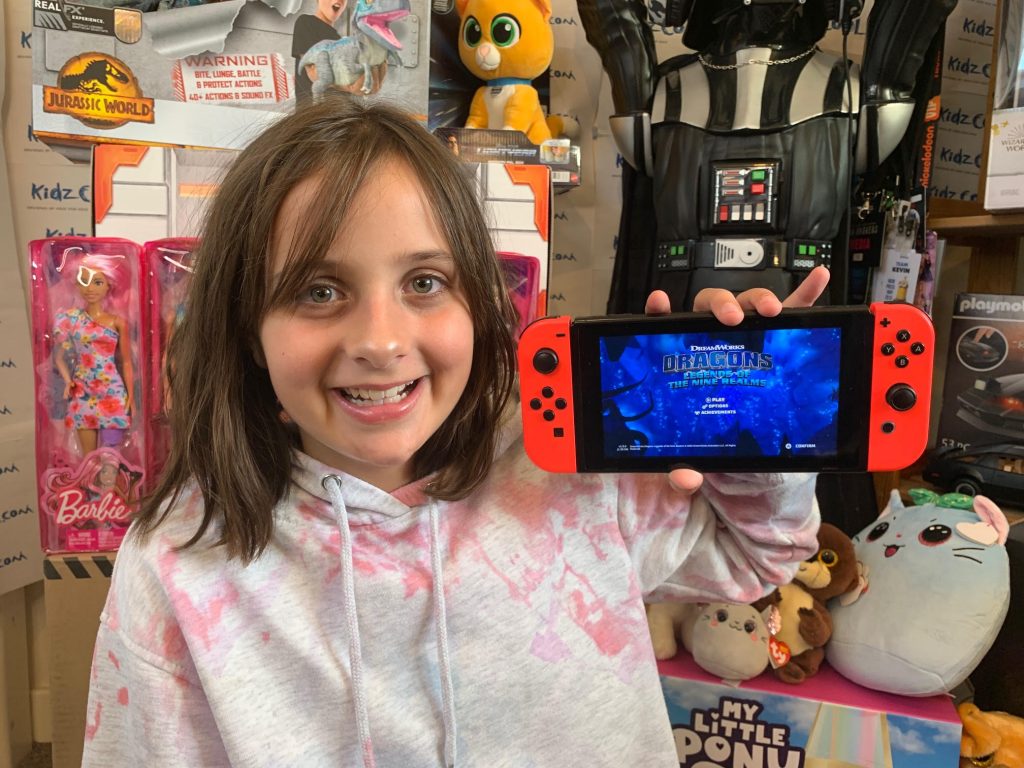 Bex with How to Train Your Dragon Creator and Author Cressida Cowell!!!