Fantastic Beasts – The Crimes of Grindelwald Special Review by Con and Bex
In Cinemas 16/11/18 (12A) "TOP END" 5 Stars
Parent View:
This is such a great follow up to the first Fantastic Beast movie and full magical excitement from start to finish. At 2 hours 13 minutes the movie is quite low – but it flies by and really doesn't feel its length its so jam packed with excitement. Older 'Wizarding World' fans will follow the story – although younger fans like Bex might get a little confused. Also its worth having a blanket or coat at hand as it can be a bit scary (In a doctor Who type way) at times – but not too scary. That said younger fans will take great delight in all the incredible fun creatures throughout while the older fans get excited by the plot twist. The Wizarding World is still on form – Highly Recommended!!!
Harrison, Con and Bex at the Fantastic Beasts – The Crimes of Grindelwald Cast Multimedia Screening!!!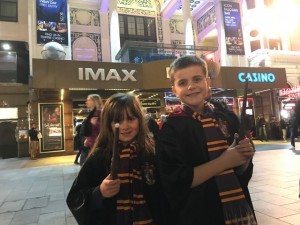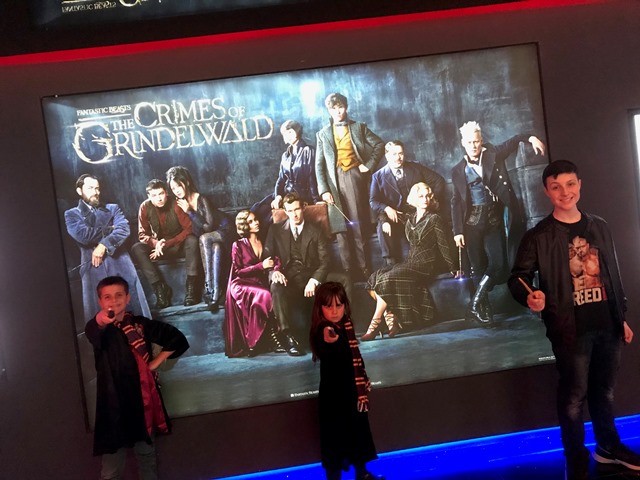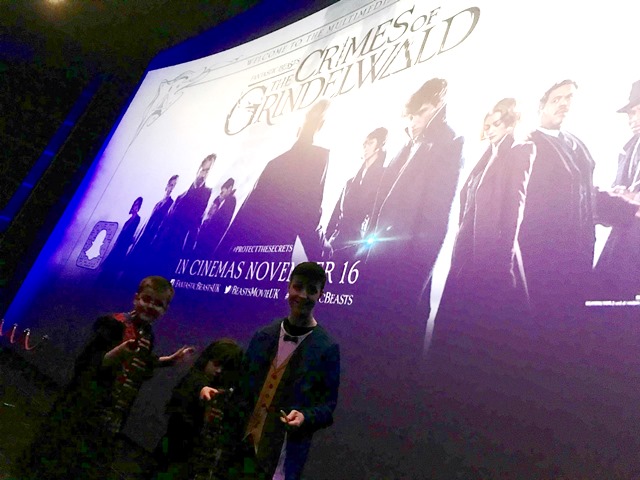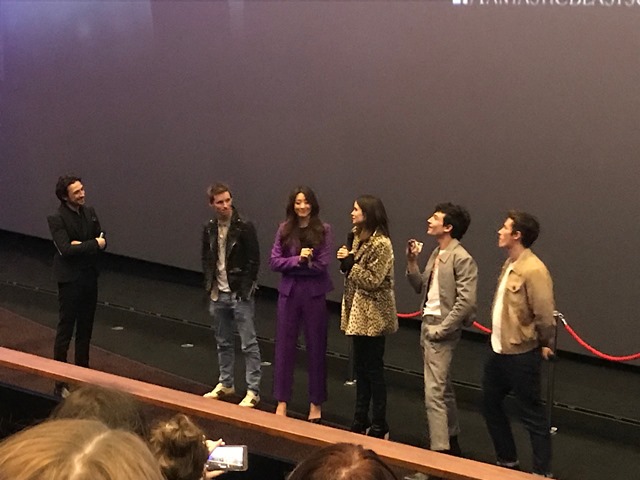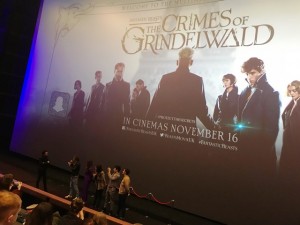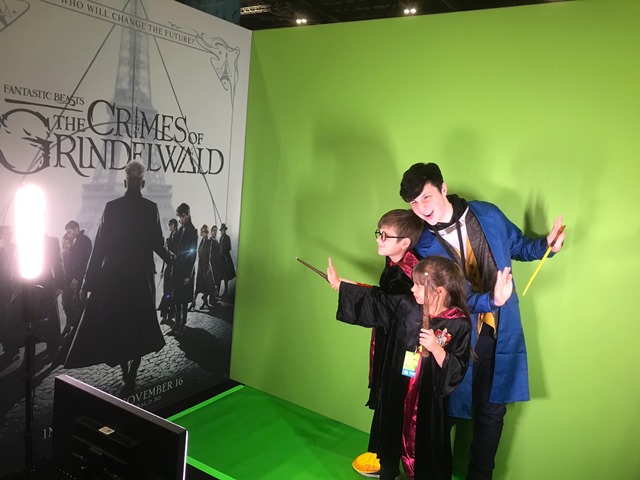 Wizarding World Movies reviewed by Harrison CLICK HERE!!!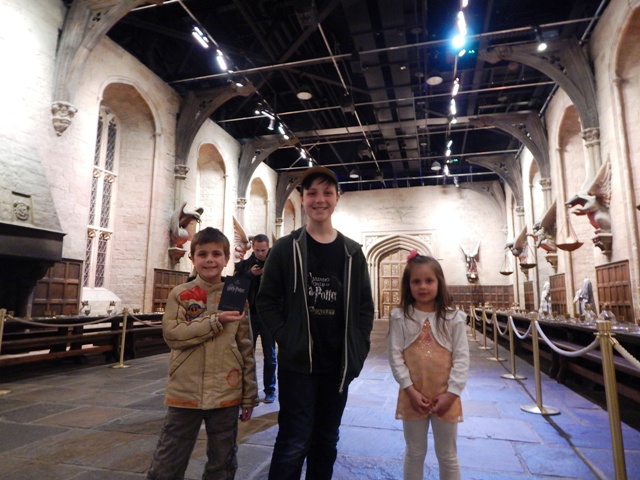 Fantastic Beasts The Crimes of Grindelwald – Con & Bex talk to Wizarding World Wand Choreographer Paul Harris CLICK HERE!!!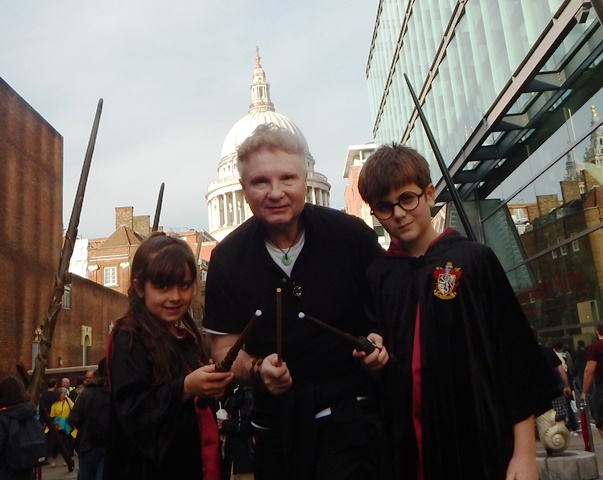 Rubies Wizarding World Harry Potter and Fantastic Beasts Costumes and Accessories CLICK HERE!!!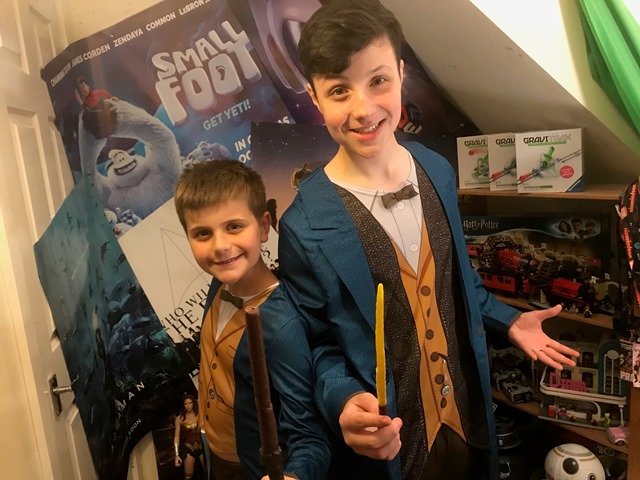 LEGO Harry Potter – Hogwarts Castle CLICK HERE!!!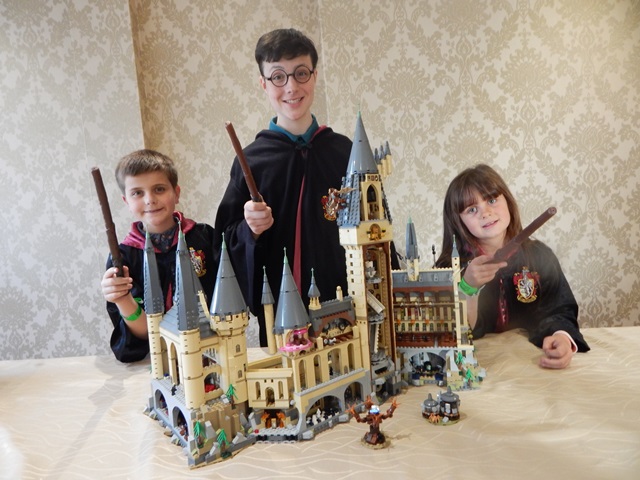 Jakks Pacific – Wizarding World Harry Potter Wizard Training Wands CLICK HERE!!!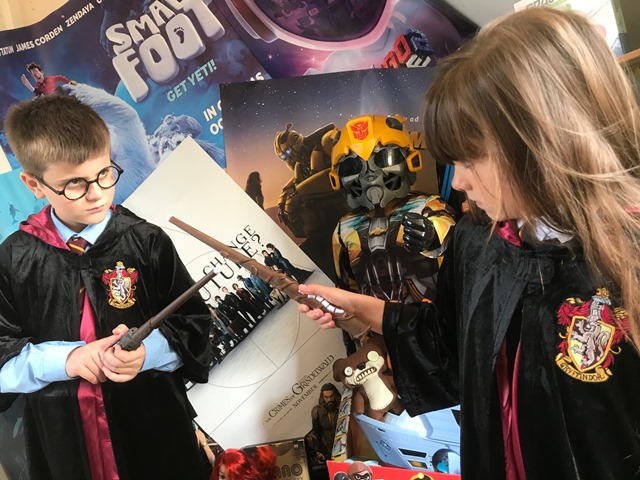 LEGO Harry Potter – Hogwarts Express CLICK HERE!!!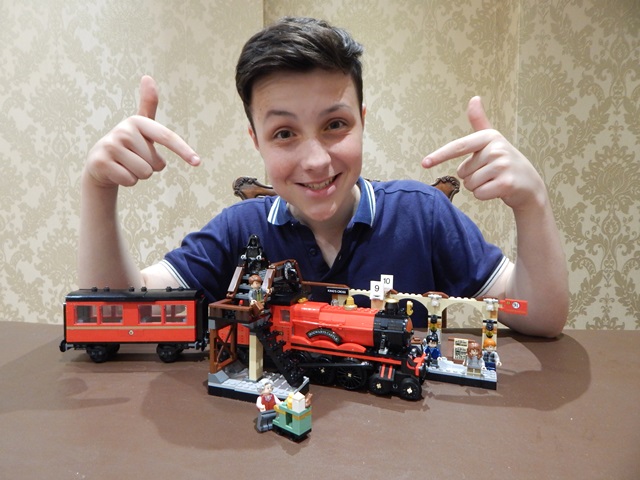 LEGO Harry Potter Collection CLICK HERE!!!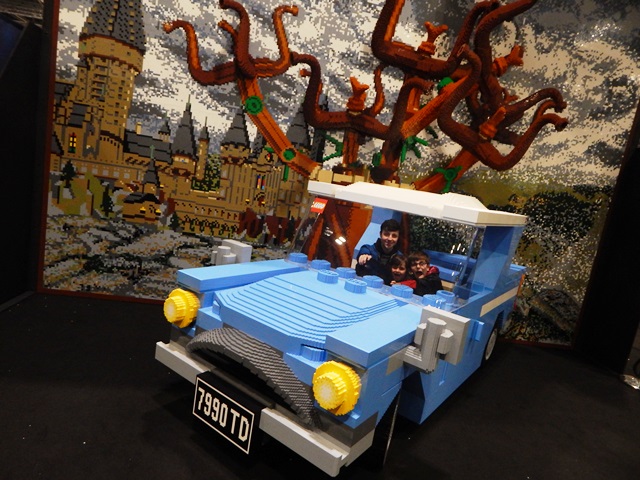 Warner Bros Studio Tour London The Making of Harry Potter – Hogwarts in the Snow Press Launch CLICK HERE!!!