IMAX – DC Comics Shazam review by Bex and Con
IMAX Review by Harrison
IN IMAX Cinemas 5/4/19 (12A) "TOP END" 5 Stars
Parent View:
You guys in for such a treat with this new DC super Hero movie. It's Big, Goonies, Classic Tim Burton DC mixed with modern DC movie making and a little bit Stranger Things too. Shazam is action packed and very funny with loads of heart. We just loved this movie and can't wait to see it again – Highly Recommended!!!
DC Comics Shazam – Con talks to the stars on the Funfair Red Carpet CLICK HERE!!!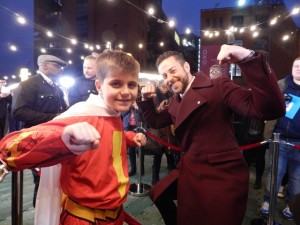 OUT NOW ON IMAX – All the Latest IMAX Movies Reviewed CLICK HERE!!!