Instant Family Review by Con
Out on DVD, Blu_ray and Digital Download 10/6/19 (12) "TOP END" 5 Stars
Parent View:
I really liked 'Instant Family' and think youngsters that loved 'Wonder' will take a lot from this very unique Theatrical story. I took both Bex and Con to see the movie. Con at 11 years old was the perfect age for the content. I may have pushed the boundaries a little by taking Bex (age 7) as it is a bit 'sweary' and some of the content although subtle and slightly 'sugar coated' is quite hard hitting – although she was fine throughout with what she saw and really enjoyed the film. Ideally 'Instant Family' is for 'mature' 10 year old's up in my opinion. This is the perfect example of a 12A movie (12 on Home ent/12A Theatrically)where the parents should look at the BBFC website and decide if the content is appropriate for their youngsters.
Overall this is a lovely story and a very important film with some great comedic moments and sensitive performances from the actors. Highly Recommended!!!
Instant Family – Con & Bex ask Mark Wahlberg the Naughtiest thing he's ever done to his Family CLICK HERE!!!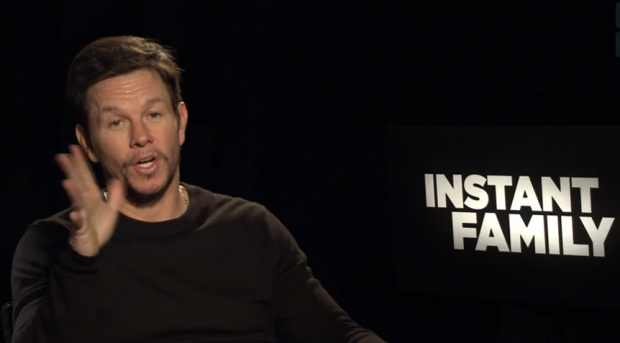 Instant Family – Con & Bex Chat Family time with Writer/Director Sean Anders CLICK HERE!!!