Netflix – Bex talks Horse with Free Rein stars Bruce Herberlin-Earle (Marcus) & Carla Woodcock (Susie)!!!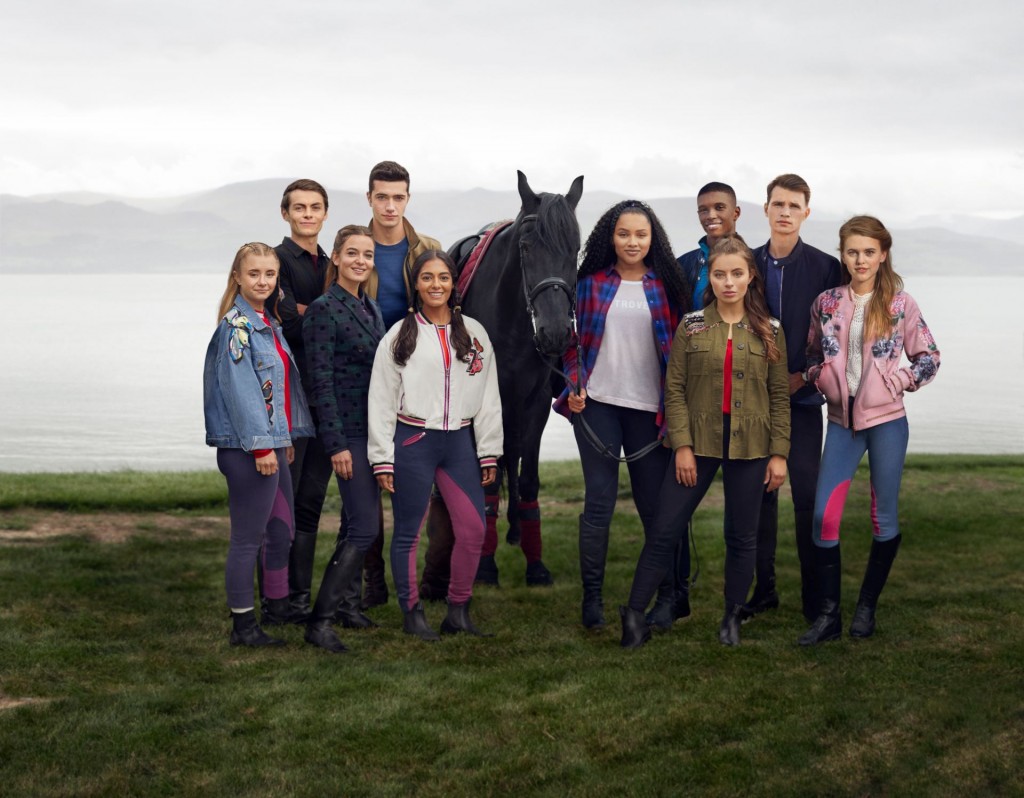 Who is your best friend on Free Rein and why are you so close? Bex age 7
Bruce Herberlin-Earle - My best friend on Free Rein is Freddy Carter – We've been in it together from the beginning and we've shot some good Marcus-Pin scenes together. Its good to have an actor like Freddy to play opposite, we bounce ideas off of each other as we're working through the scene and it makes for good teamwork.
Carla Woodcock - I'd probably have to say I'm closest to Jaylen who plays Zoe which is funny because we never have any scenes together on the show! We would always hang out together off set, we have a similar sense of humour so we spent most of our time together laughing. I miss her so much now she's back home in LA, we Facetime each other all the time.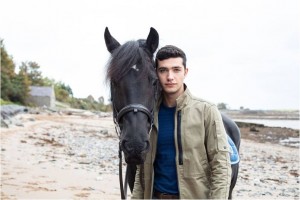 What's the best thing about being on the show? Bex age 7
Bruce Herberlin-Earle - There are two best things about being on the show. The first is that all the actors are taught to ride horses – a life skill which we will take into jobs that require some kind of horse-riding experience in the future. The second would be having the opportunity to work with so many young and talented actors. We're all, in one way or another, at the same stage in our careers. Now that Free Rein has given us the acting experience and social media platform to go on an seek more career challenges.
Carla Woodcock - The cast and crew! We all get along really well it was so great working with them all. The last day of filming was so sad because you have to say goodbye to everyone after filming with them for so long. The cast have a group chat so we can keep in touch, it's been going strong
since the first day of series one almost three years ago!
If you could keep one horse from the show which horse would it be and why? Bex age 7
Bruce Herberlin-Earle - It would have to be Marcus's horse – Monty. He's such a gentle and sensitive horse, he makes riding on him look easy. I've also never had a problem/felt anxious to ride him. At 16/2 hands, he's really just a big friendly giant.
Carla Woodcock - Do I have to pick just one?! It's a tough decision but I've obviously spent the most time with Darcy, Susie's horse, so I'd want to keep her. I'd also want to keep Firefly, I've had a couple of lessons on him and he's really nice to ride and the prettiest in my opinion.
Sorry Raven!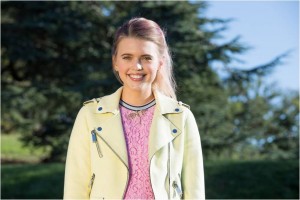 How long did it take for you to learn how to ride and when did you learn? Bex age 7
Bruce Herberlin-Earle - It took me about 2 weeks to get the basics of riding and from then on, the majority of lessons took place before the filming schedule commenced. We were asked to take riding lessons throughout shooting too, being called to the riding school arena which was situated right next to Brightfields".
Carla Woodcock - I first learnt to ride when I was probably 8 or 9 years old but I stopped because my acting classes were at the same time as my riding lessons and I want to do that instead. When I got the part in Free Rein I started having lessons again. I'm not sure exactly how long it took to learn originally but with the help of the amazing stunts team on set it only took me a few lessons to pick it back up. It's kind of like riding a bike (if the bike was cute and furry with four legs).
What's the best thing you've learned while being on Free Rein and why was it so useful in life? Bex age 7
Carla Woodcock - One of the biggest lessons I've learnt is to always believe in myself. Free Rein was the first time I had to properly act on camera so I was really nervous. I wanted to prove to the producers and director that they had made the right decision to cast me. I realised that in order to do a good job I had to believe in myself and know that I was good enough to be in the position that I was in. If I hadn't I could've easily crumbled under the pressure. Now when I have to do something daunting and nerve wracking I convince myself I'm going to do a really good job and go into it with a positive mindset and usually it all works out.
How hard is it to teach horse riding and can you teach horse riding in real life? Bex age 7
Bruce Herberlin-Earle - I think Marcus has a pretty good idea of where a rider is at in their training… Bruce on the other hand, not so much! To prepare, I did some research into horse training and adapted some of the commanding instructions that I took from various YouTube videos and horse jumping events and improvised some text to fit into the script to make the dialogue a little more natural. It leads to me being more comfortable in knowing the correct horse terminology in moments when Marcus shouts words of encouragement and constructive criticism.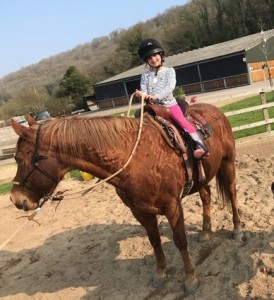 What's the best thing that happens in the new series and what's the best thing that happened to you? Bex age 7
Carla Woodcock - I don't want to give too much away BUT we do have a food fight which was really fun to film. We basically just got to go wild and throw loads of cakes at each other. At one point I was aiming to throw a cake at Celine (who plays Mia) and I completely missed and hit a crew
member behind her. I don't think he was very impressed… whoops…
Free Rein Season 3 available now on Netflix!!!