Review by Hag
Hag and Dad with Tom Cruise (Stacee Jaxx) – More Photos below!!!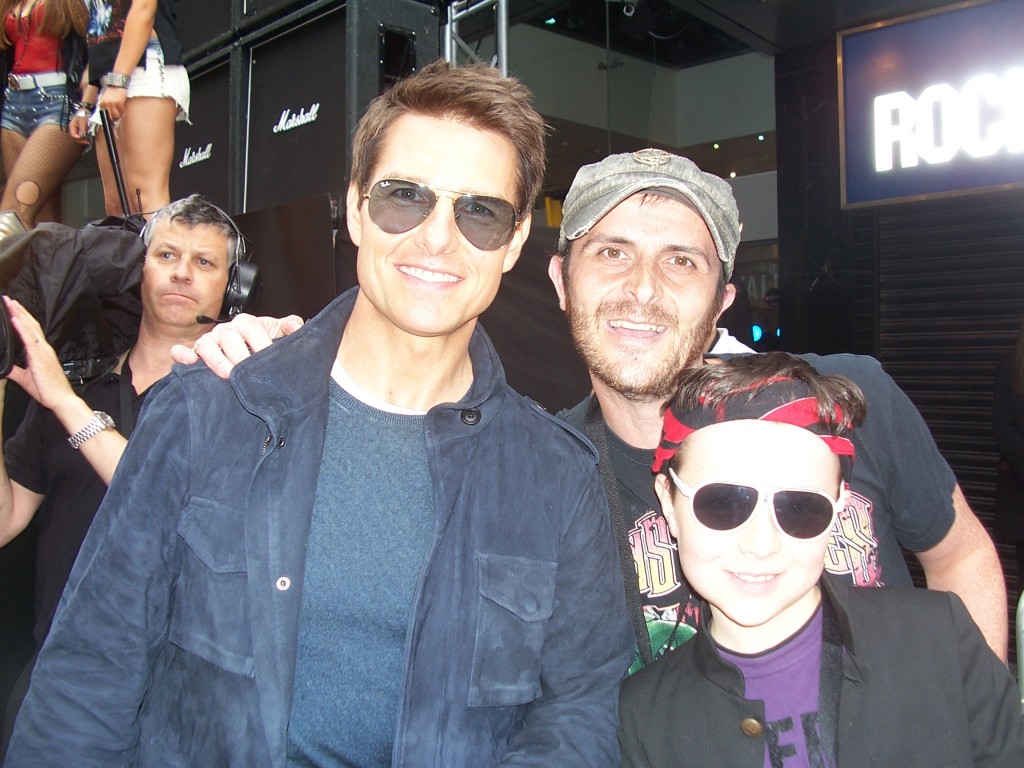 On DVD and Blu-Ray 8/10/12 (12) 5 Stars
Parent View:
Rock of Ages was rightfully rated 12A at the cinema meaning the BBFC believe it to be appropriate for anyone over the age of 12 years old. Kidz under 12 could view 'Rock of Ages' when accompanies by an adult.
There are subtle sexual references and scenes set within an exotic dance club some parents may feel uncomfortable youngsters seeing. Personally I was happy for Hag (age 7) to see the film as it plays in a very similar vain to Grease and much of the content completely went over his head(That said – on watching the Blu-Ray with Hag and my Wife – I did get a bit told off for letting him watch the scene between Stacy Jaxx and the reporter). I still feel it went over his head and in ten years time Hag will go – 'aaaahhh, I didn't know they were talking about that' with certain moments of dialog. My wife thought I was being a little too 'allowing' on what he watches.
Hag just loved this movie and was desperate to see it again after his first screening. Rock of Ages is highly recommended – its the 'New Grease'!! (My film of the year so far!!!)
Russell Brand (Lonnie) Tries to eat Hag
Along comes Russell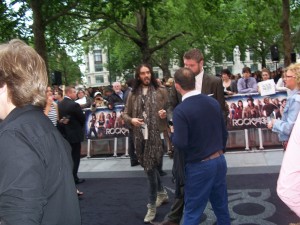 "I'm not talking to you – you're a PUNK!!" – Said Russell to Hag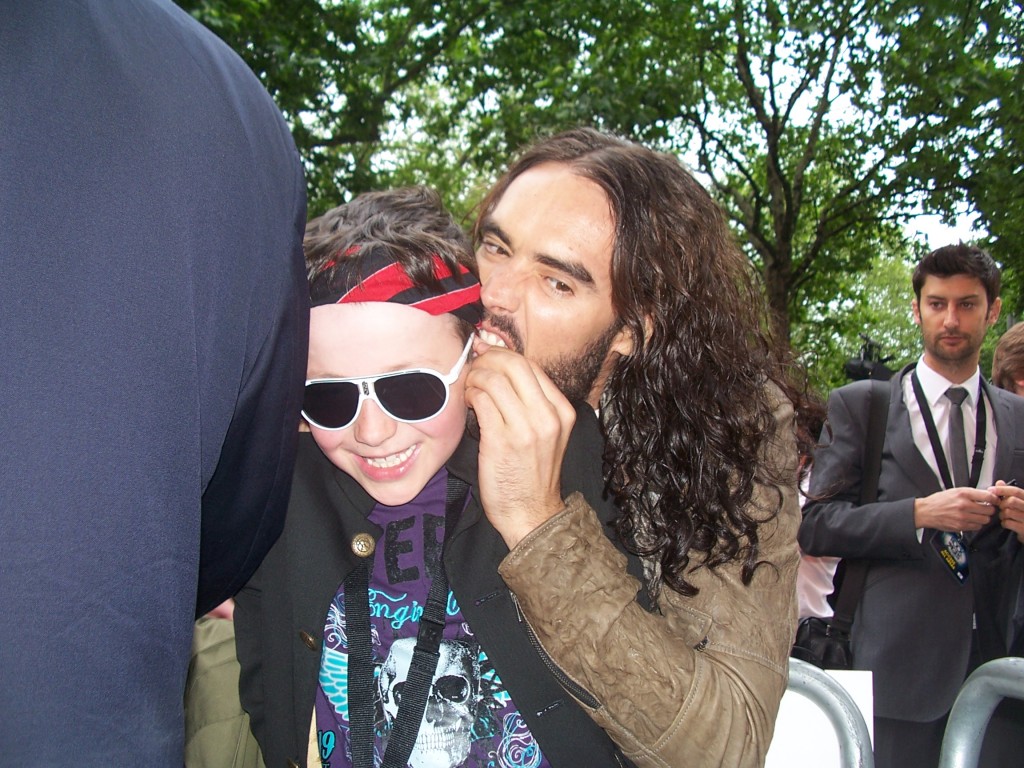 "You should'nt be here – you should be at my house cleaning or something"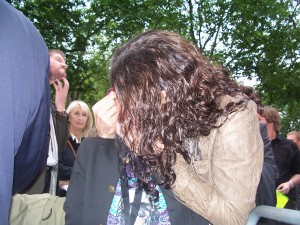 …Russell decides he's taking Hag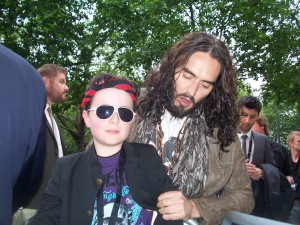 …to eat him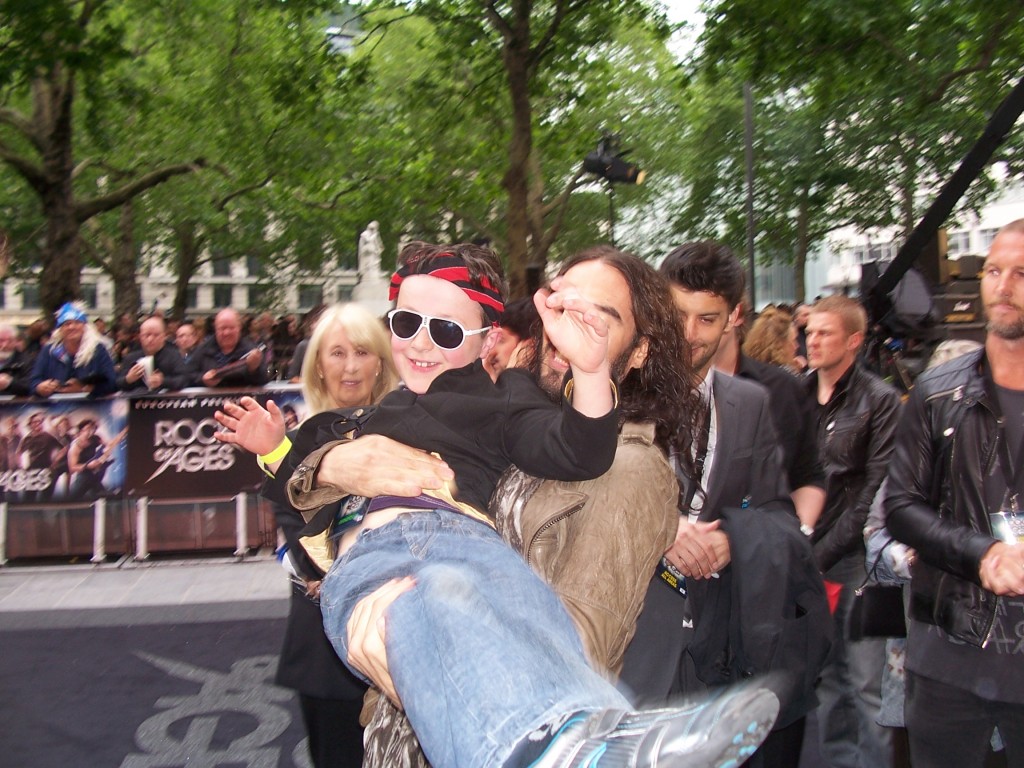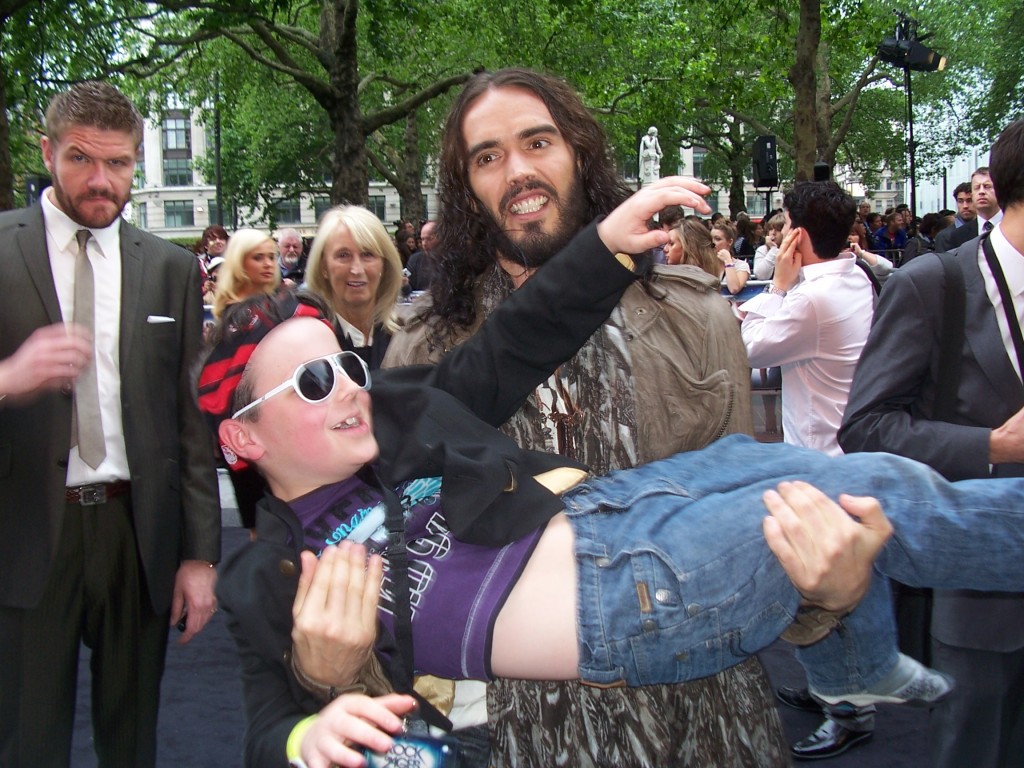 …then decides to give him back to me – which is nice.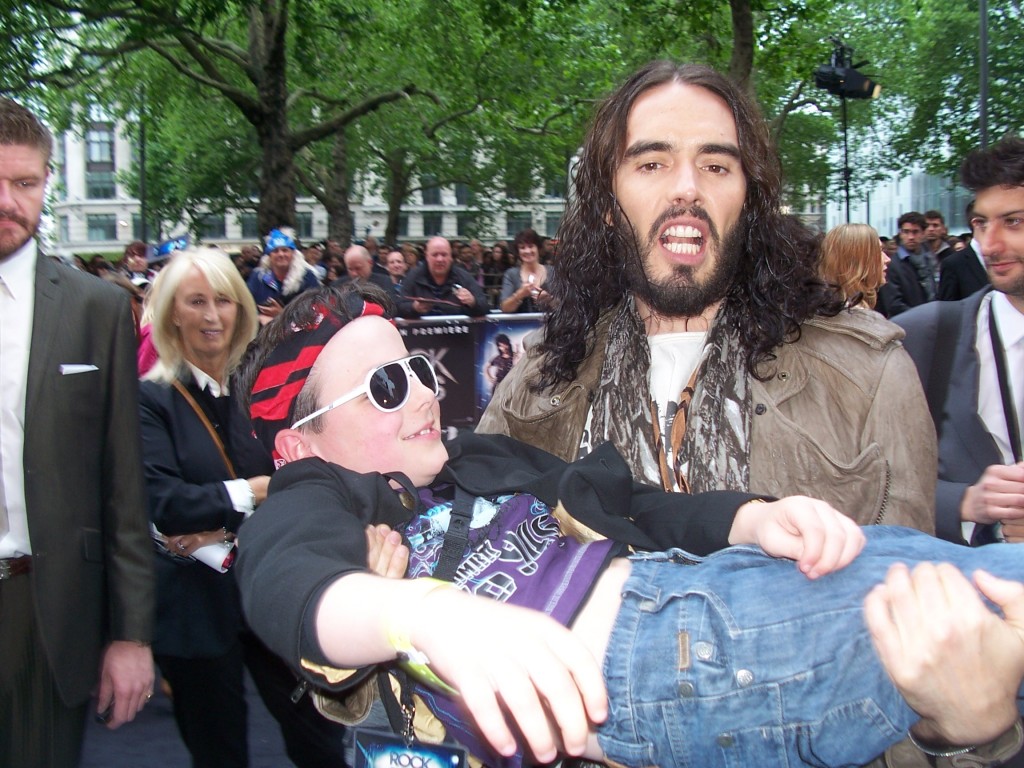 Hag with Diego Boneta (Drew Boley)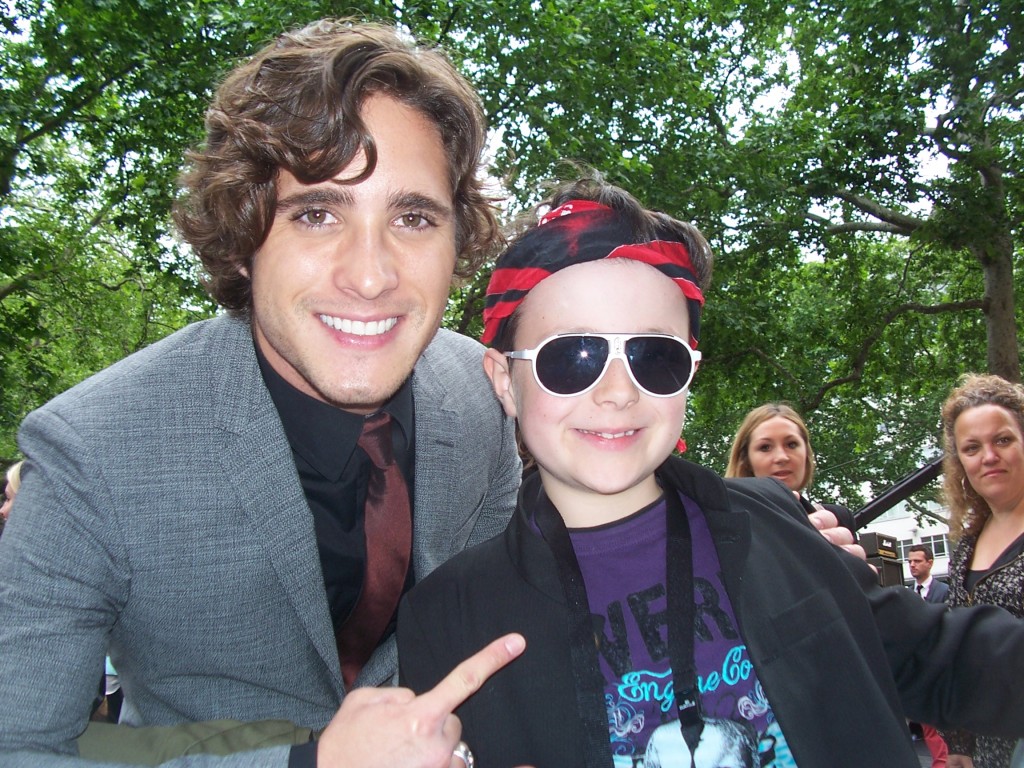 Julianne Hough (Sherrie Christian)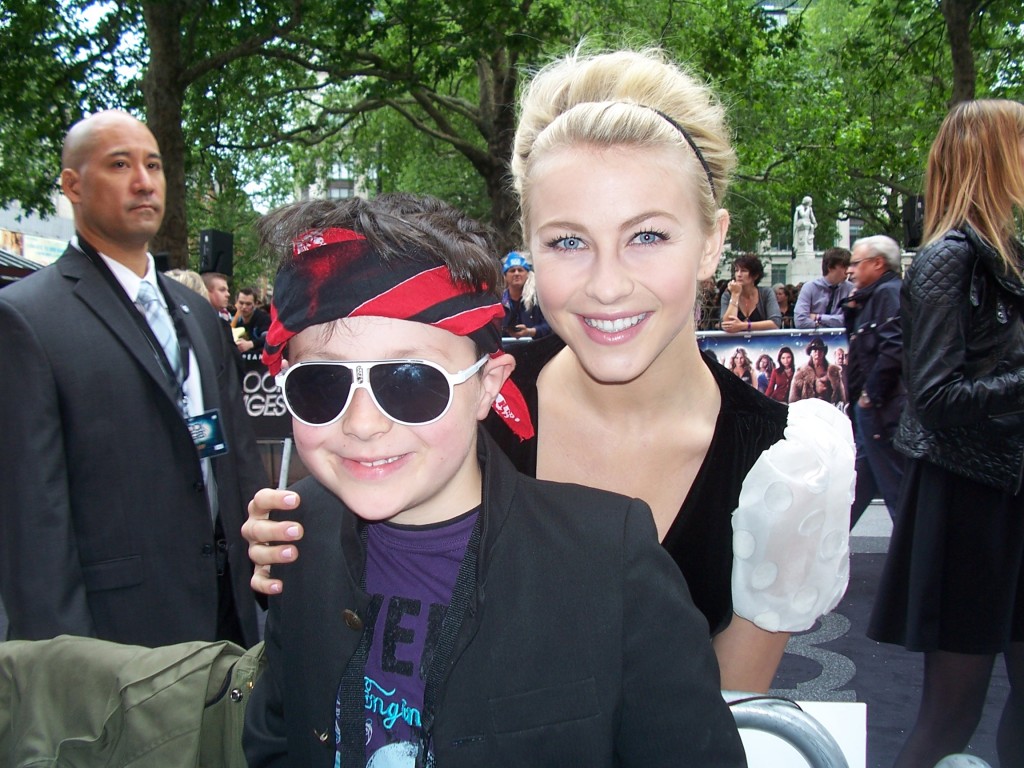 Paul Giamatti (Paul Gill)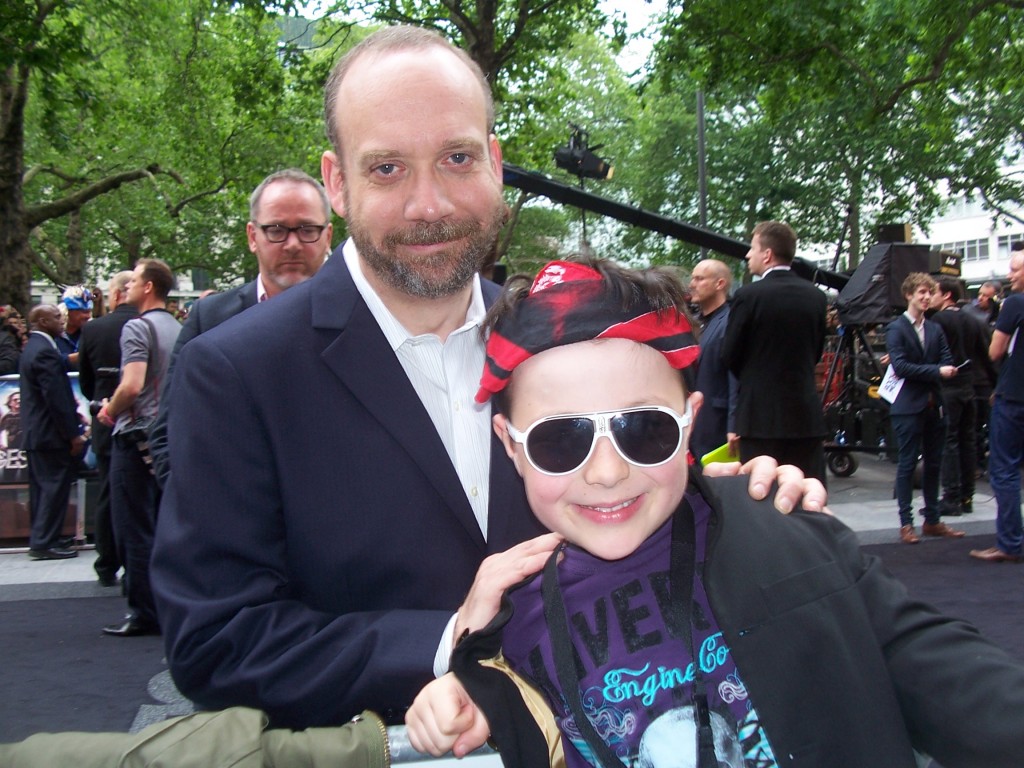 Malin Akerman (Constance Sack)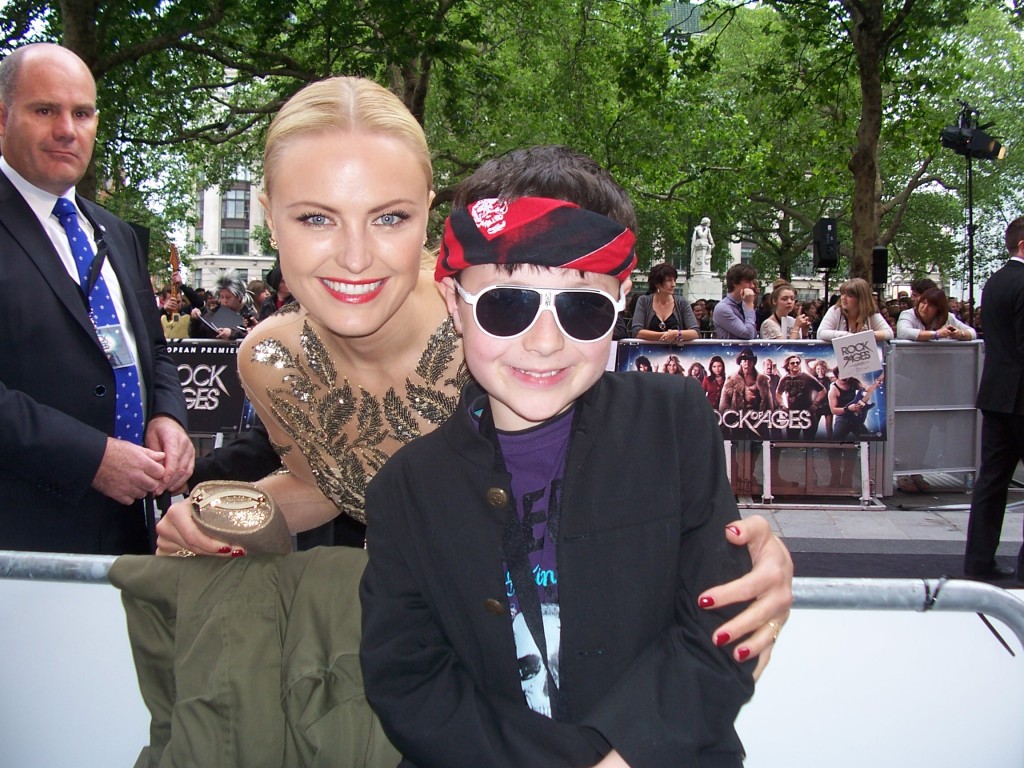 'Rock of Ages' Choreographer – Mia Michaels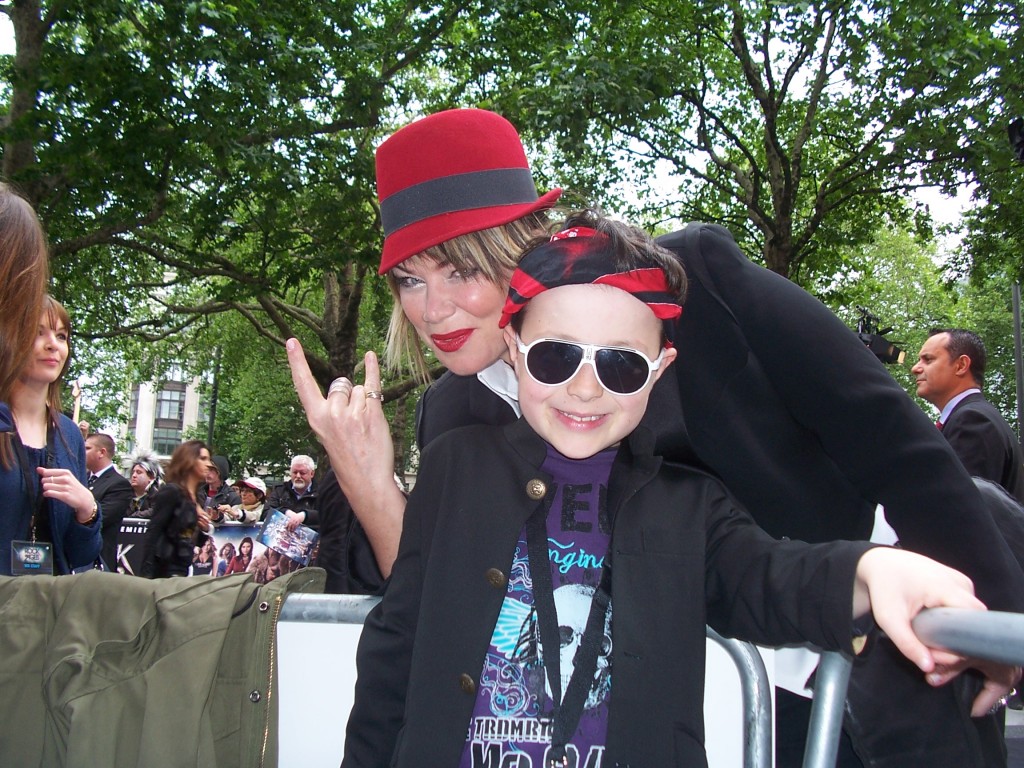 Hag with Premiere Rock Dancers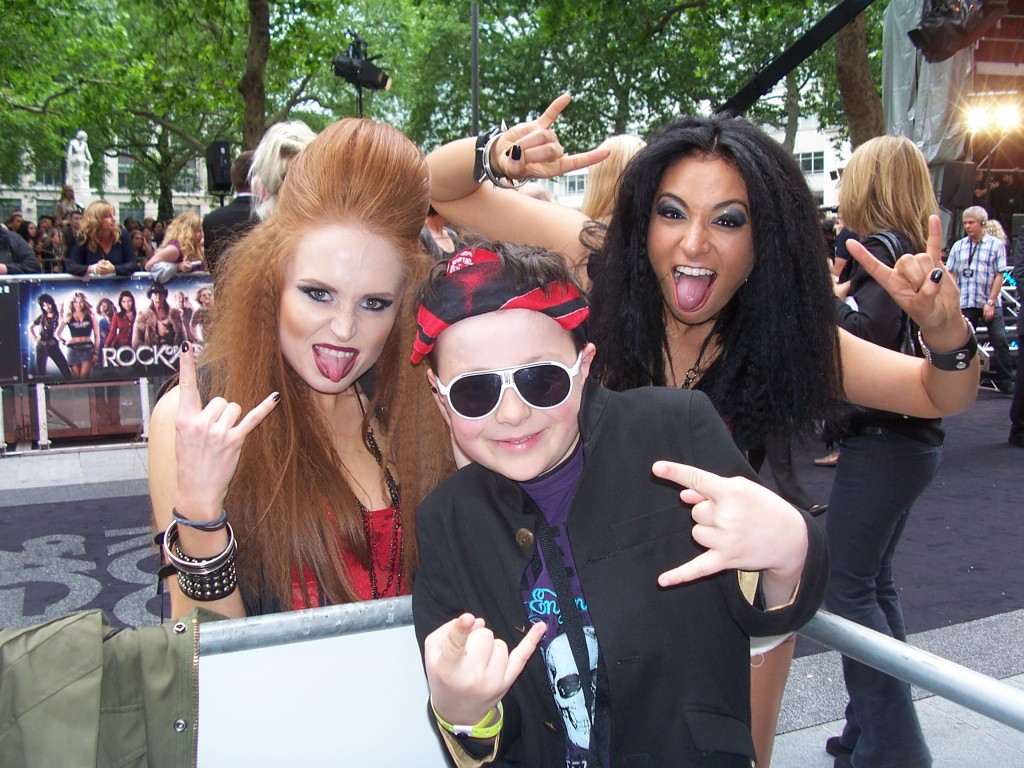 Hag with Fans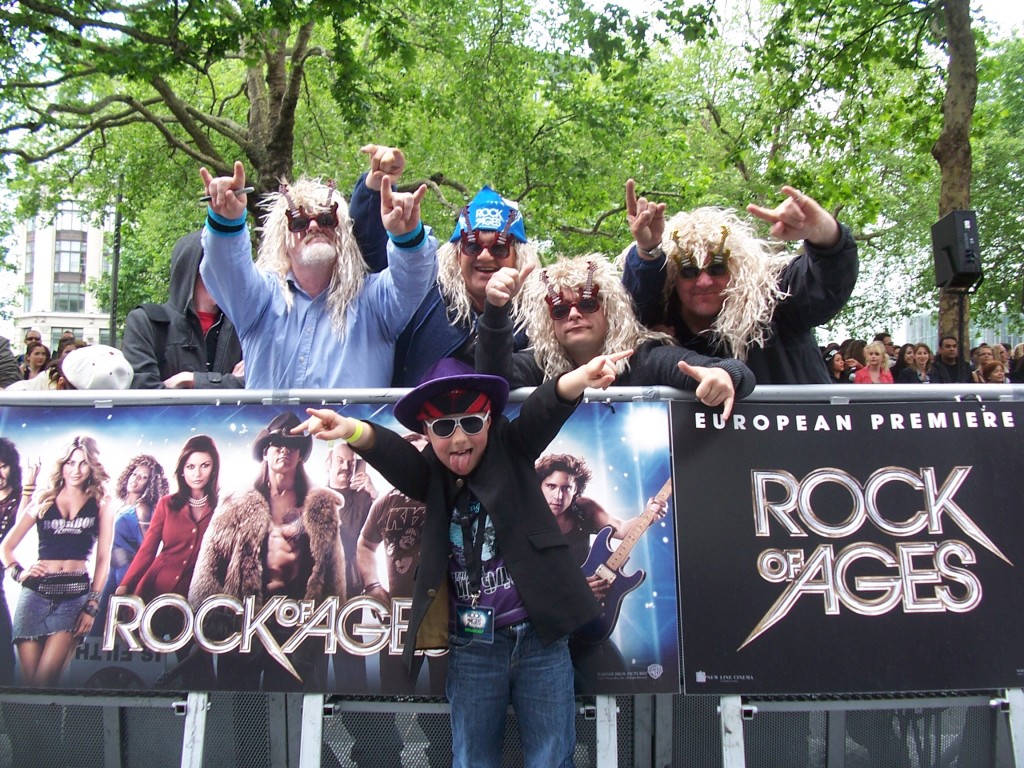 Hag with Sinitta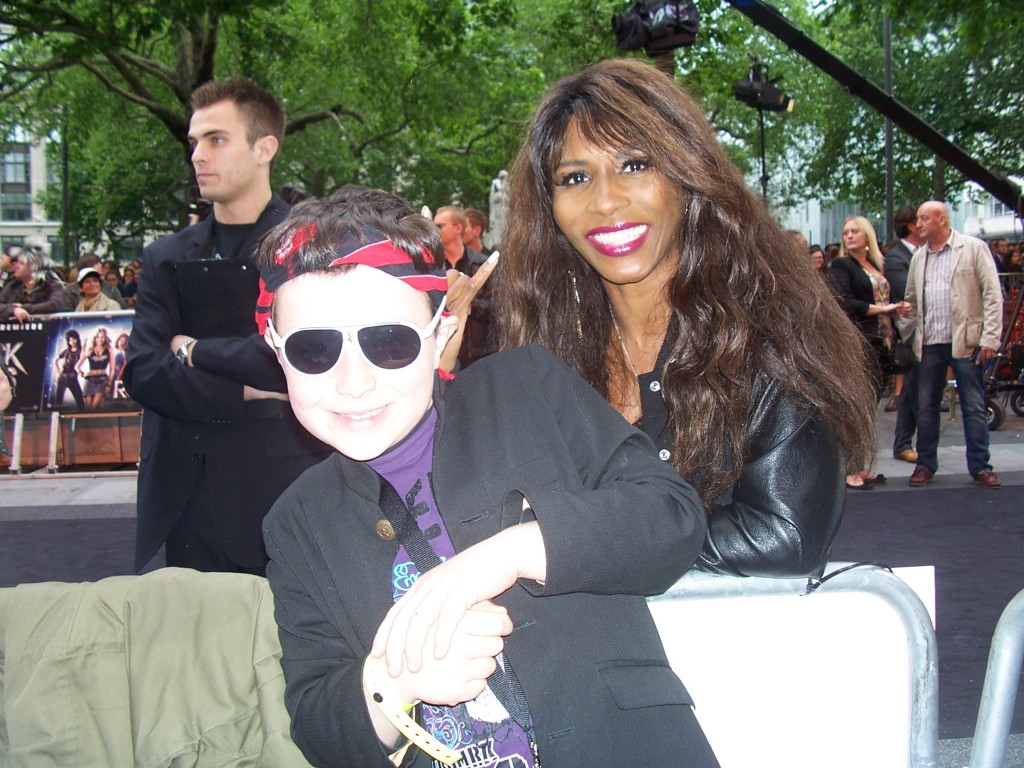 The Future Kicks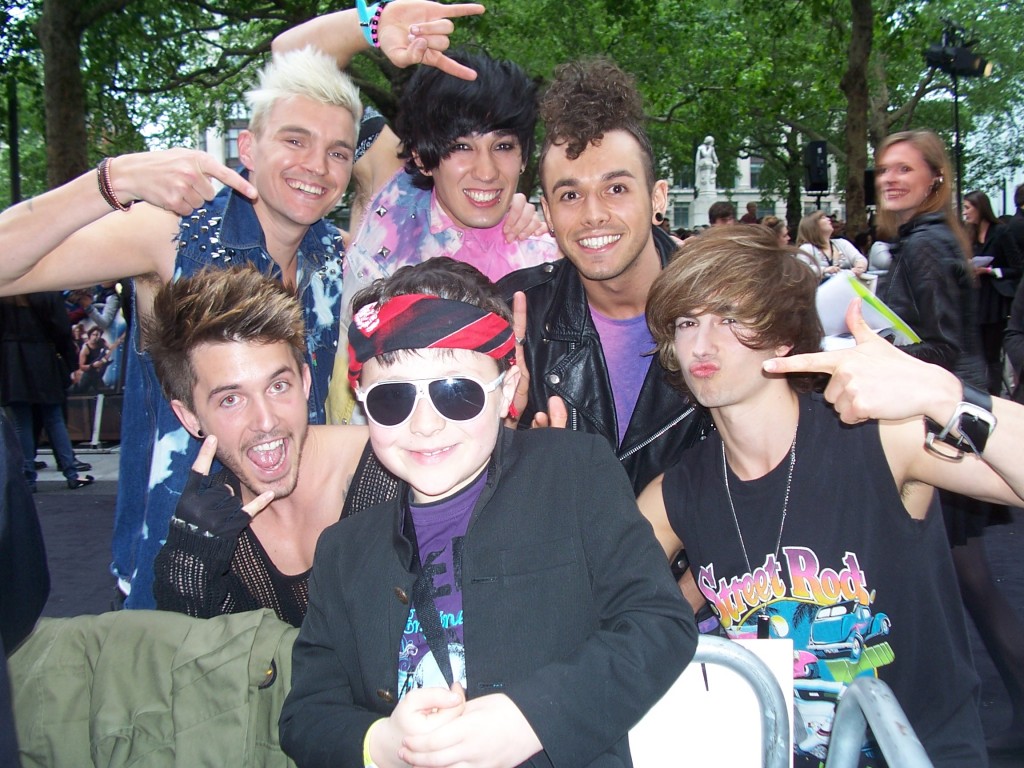 The Voice – Tyler James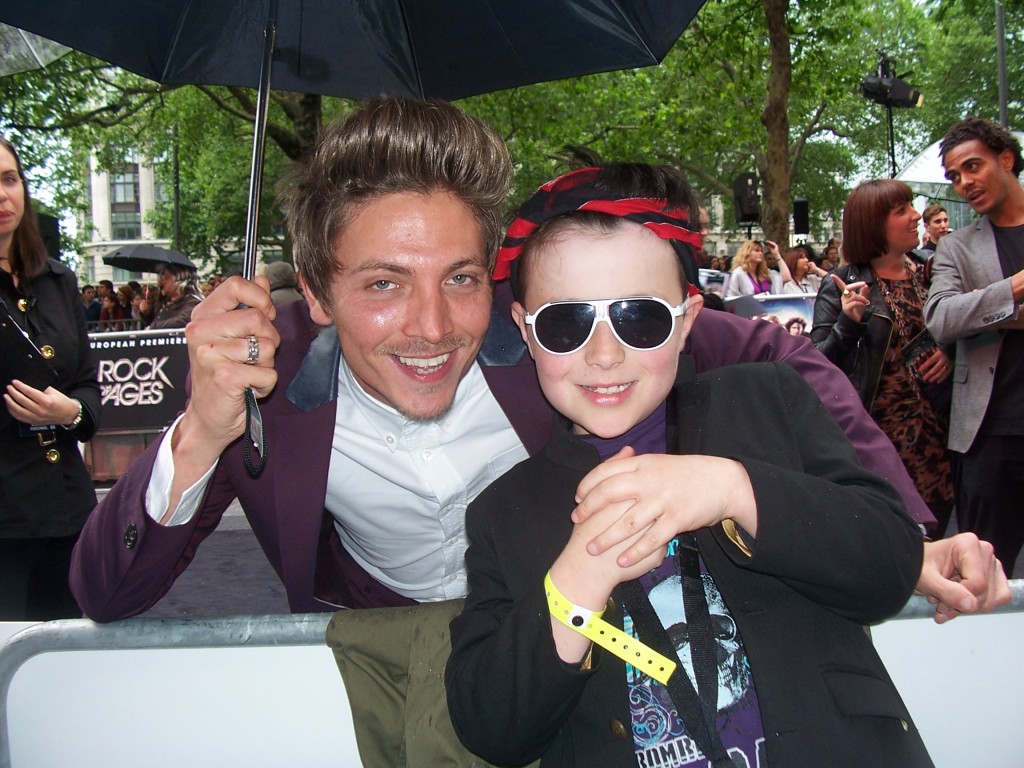 Stacee Jaxx Promo Hat, Buckle and CD sent to Hag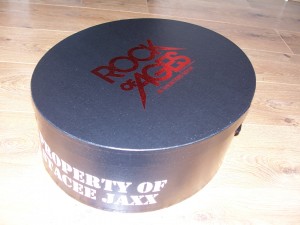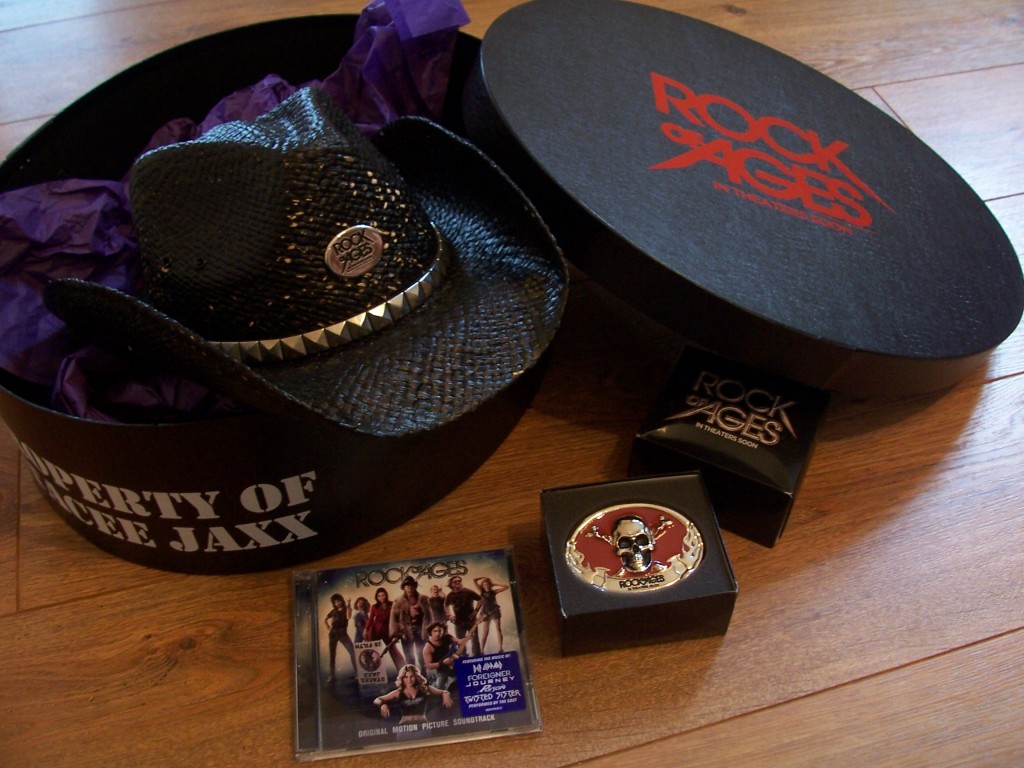 Fab gift from the press screening: Rock of Ages badges