Rogue One – A Star Wars Story (2D/3D) review by Hag, Con and Bex
Out on DVD, Blu-Ray, 3D Blu-Ray and Digital Download 7/4/17 (12) Hag 5 Stars/ Con 4.5 Stars/ Bex 3 Stars
Parent View:
This is very much a Star Wars film of two halves. The first half is a classic style Sci-Fi movie that just so happens to have Star Wars characters in the story – the second half feels very much like Return of the JEDI. Don't go to Rogue One expecting to see a Star Wars adventure as we're used to – it has a slightly different tone and from a Kidz point of view lacks some of the swash buckling action you tent to expect with the main Star Wars episodes. That said its very good and has loads of really pleasing surprises throughout the film that any die hard fan will squeal at. Hag loved the movie, Con was a little disappointed with elements (I can't say what though as they're major spoilers) and Bex really enjoyed it although she did become a bit fidgety during some of the quieter dialog moments and she didn't move once for The Force Awakens. Look out for reference to the TV show Rebels for younger fans – The Ghost ship appears and Chopper. There's no reason why there couldn't have been a cameo from one or two of those characters in live action form. Highly Recommended – but it's no The Force Awakens.
3D Blu-Ray Review:
This is good quality 3D for Rogue One but very subtle unlike the last Stars Wars film 'The Force Awakens' – which had an extravaganza of 3D FX from start to finish. Its a must own for any Star Wars 3D Blu-Ray collector but doesn't have the impact of the last release, although the Rebel space battles look incredible.
Stand Out 3D Moments – First time seeing the Death Star and its laser, Landing on Edu, X-Wing attack on Edu, Darth Vader's Lair, Battle on the Beach, Jyn climbing the tower, Finale space battle and the wrath of Darth Vader (No spoilers)
Hag and Con with one of the two actors to play Darth Vader in Rogue One – Spencer Wilding!!!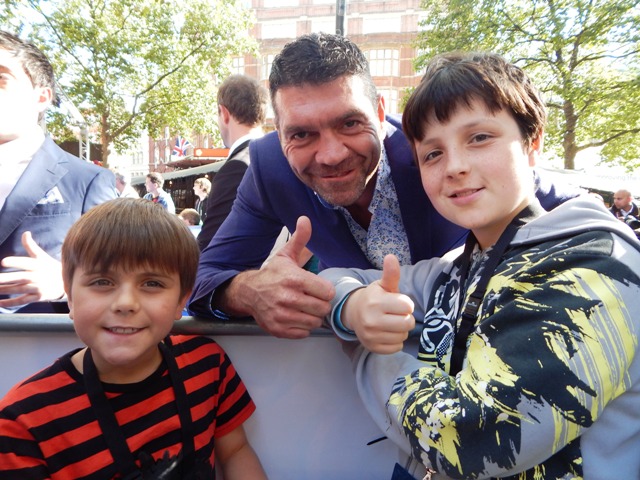 (Darth Vader is also played for the vast majority of Rogue One by stunt actor Daniel Naprous)
Con and Bex with Warwick Davis (Weeteef Cyubee)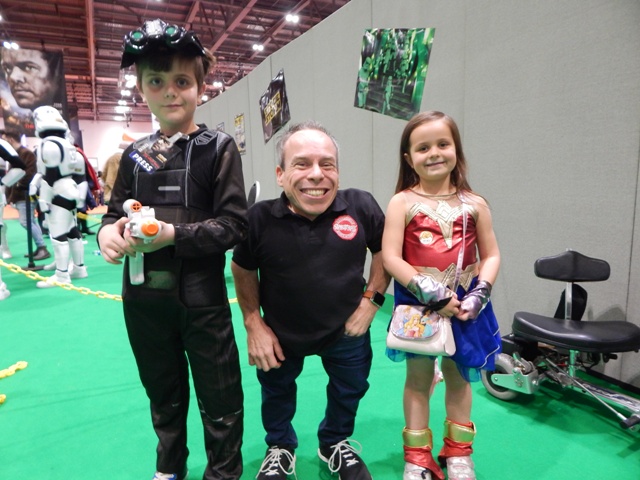 Ian McElhinney (General Dodonna)
Bronson Webb (Rebel MP)
Hag, Con and Bex with the props and costumes from Rogue One A Star Wars Story!!!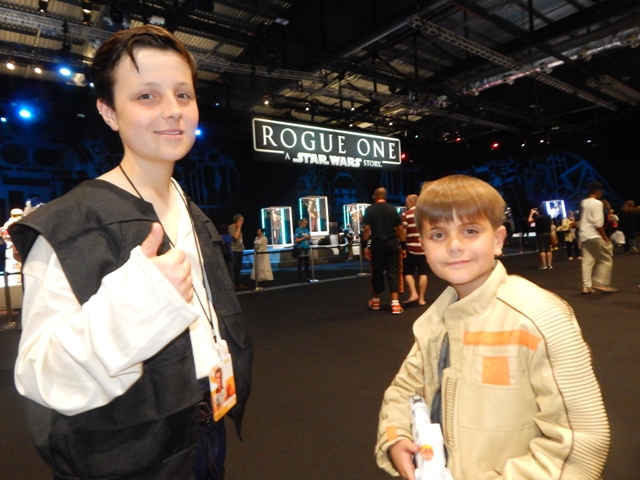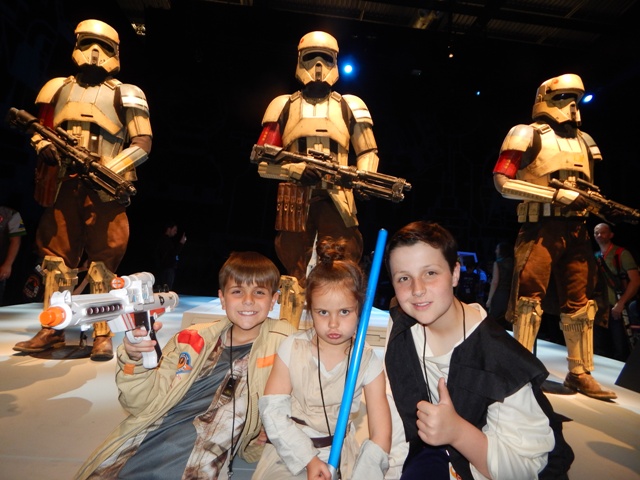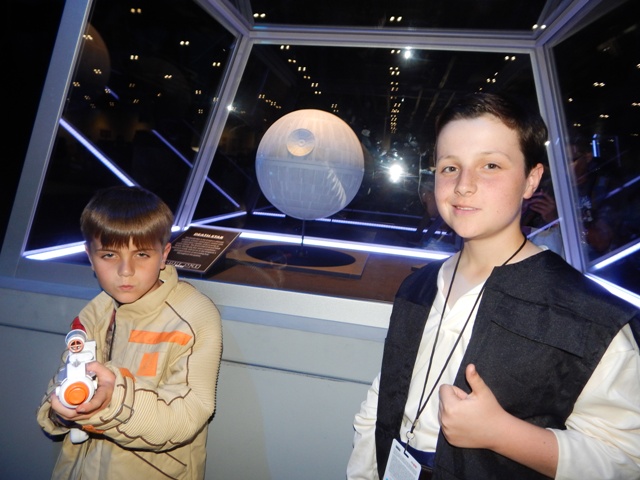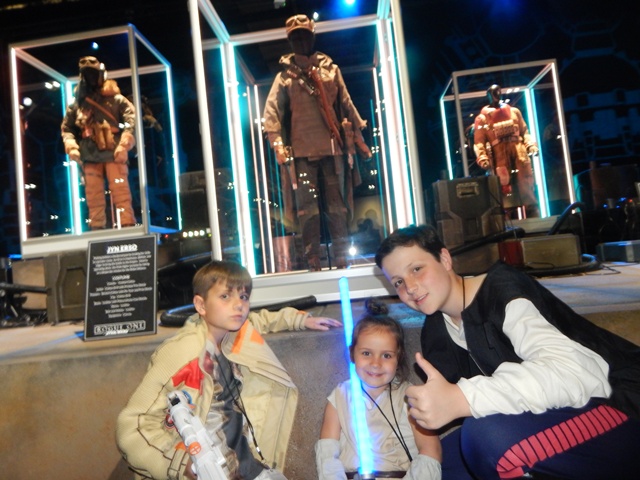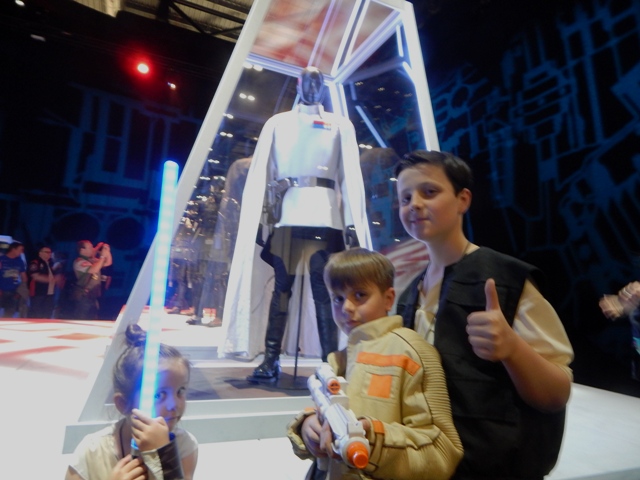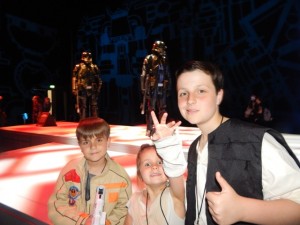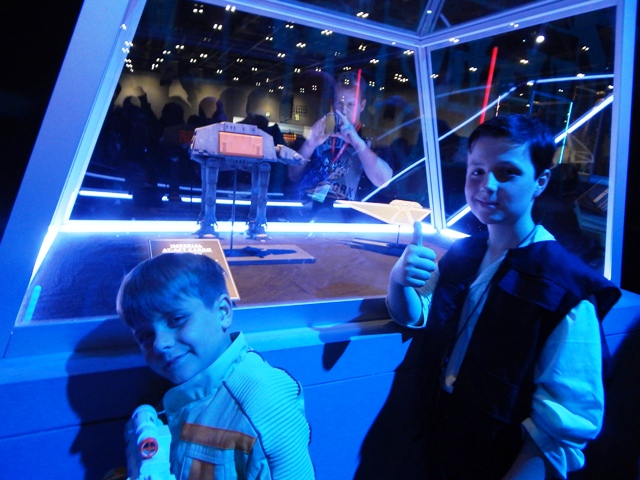 The Kidz review the Rogue One A Star Wars Story products CLICK HERE!!!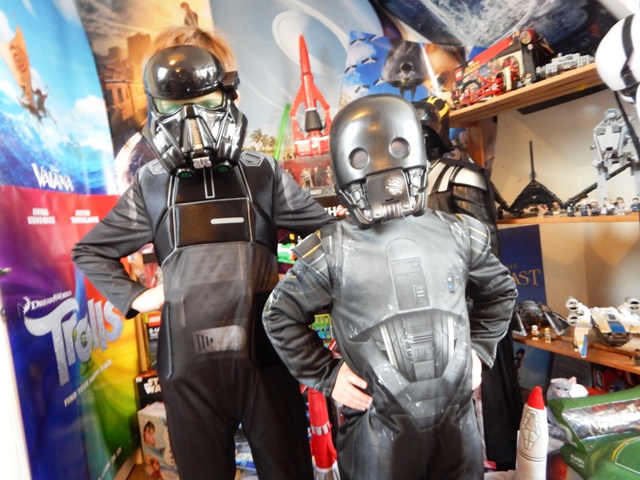 Con reviews all the Star Wars movies!!!
Star Wars – The Phantom Menace CLICK HERE!!!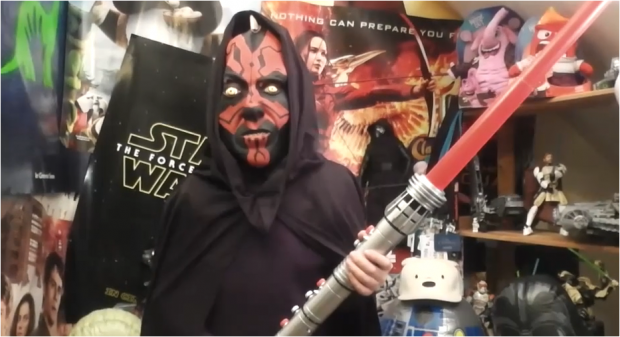 Star Wars – Attack of the Clones CLICK HERE!!!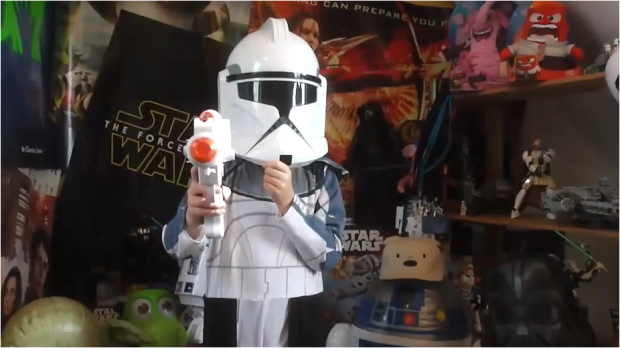 Star Wars – Revenge of the Sith CLICK HERE!!!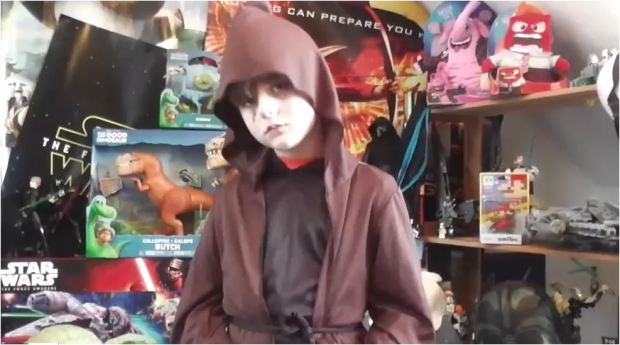 Star Wars – A New Hope CLICK HERE!!!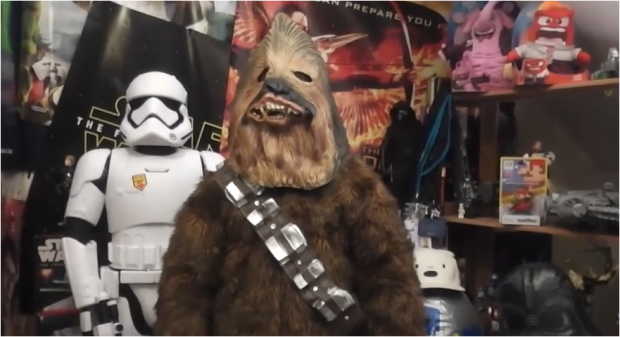 Star Wars – The Empire Strikes Back CLICK HERE!!!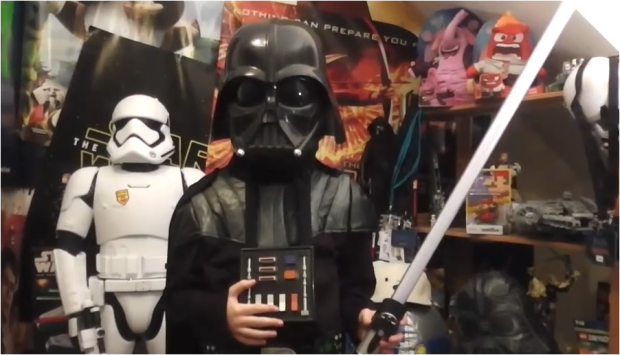 Star Wars – Return of the Jedi CLICK HERE!!!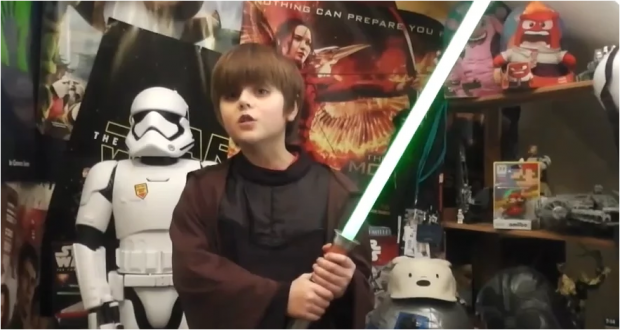 Star Wars – The Force Awakens CLICK HERE!!!