Sky Kids – Bex talks Treasure Hunting with Dig Detectives star Ben Shires!!!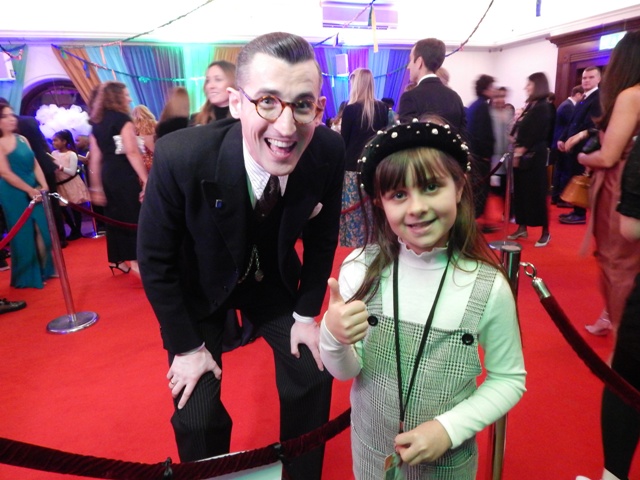 What Metal Detector would you recommended to Kidz wanting to go out Treasure hunting? (Bex age 10)
Ben Shires – There are loads of great starter machines out there if you want to put coil to soil! The Nokta Makro Midi hoard is really easy to use and made specifically for kids, whilst the Minelab Vanquish and Garrett Ace machines are customisable and really pack a punch when it comes to finding the good stuff too! The greatest tool you can have at your disposal when it comes to history hunting though is a passion for the past – if you've got that in spades (plus an actual spade of course!) you won't go far wrong.
What made you start treasure hunting and how old were you? (Bex age 10)
Ben Shires – I've always been a history geek and collector of old stuff: stamps, coins, fossils – you name it, I've been fascinated by it! I suppose metal detecting was a natural progression from these interests; the thought of being the first person to hold something that was last held maybe hundreds or thousands of years ago gives me a thrill even now!
What's the best thing you've ever found and where did you find it? (Bex age 10)
Ben Shires – I'm very lucky to live in North Yorkshire, a place positively festooned in history! From the Romans to the Vikings, we've had them all up here, and they've all left their mark too, evidence of which can still be found in the fields beneath our feet! In terms of the best thing I've found, I'd have to say a Roman silver coin, or denarius, of Emperor Antoninus Pius – it's the type of coin a Roman soldier would've received as payment and I like to imagine one dropping my coin in York (or Eboracum as they'd have called it) almost 2000 years ago!
If you could find anything, what would you want to find and why? (Bex age 10)
Ben Shires – I'll let you into a secret – I've got a 'bucket list' of my most wanted artefacts! It actually keeps growing all the time, whenever I hear about an interesting new thing to be honest! There's plenty of things on there, such as Bronze Age axe heads, gold rings and coin boards, but I think what I'd really like to find is something special enough that it helps add to our understanding of history and maybe even goes on display in a museum! A couple of years ago, friends of mine discovered an incredible stash of Roman bronze statues that came to be known as the Ryedale Hoard and is just about to be displayed in the Yorkshire Museum – that's the dream!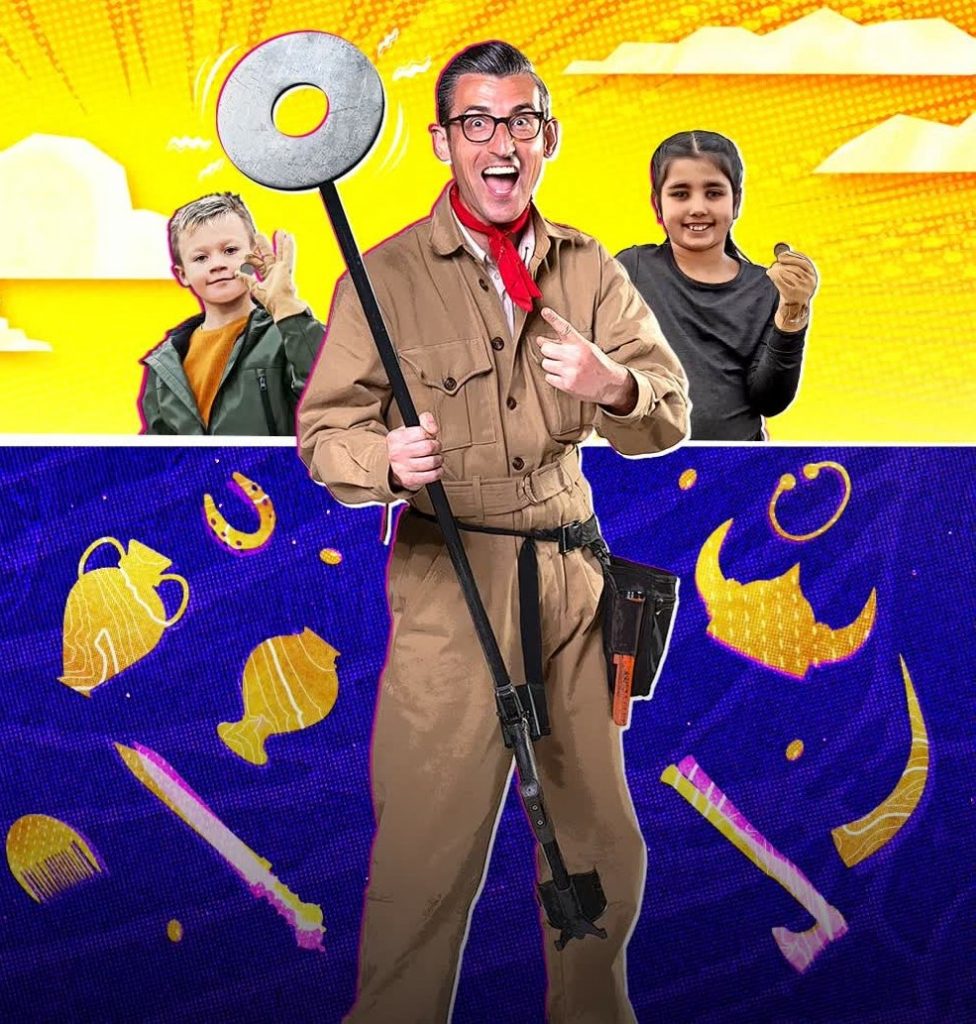 What's the best country to go Treasure hunting for the most extraordinary things and what's been found? (Bex age 10)
Ben Shires – That's a good question! The first thing to remember is that every country has different rules for metal detecting and it's important to respect them. For example, here in England you must obtain the permission of the landowner before you start detecting, and declare anything you find that falls within the treasure act. It's also really good practice to show your local Finds Liaison Officer all your notable discoveries to ensure they get recorded, this way they can add to our understanding of the past.
In terms of where's the best place to go detecting, of course I'd have to say England as there's just so much history here. But if I were to go elsewhere, I'd love to have a poke around America – it may be a much younger country by comparison, but there's still some interesting things to be found, including artefacts from the indigenous peoples, as well as the early European settlers.
If you could go treasure hunting with any real or fictional Pirate/Adventurer, who would you go with and why? (Bex age 10)
Ben Shires – Hmm, well I think it's best to steer clear of pirates, they're not exactly renowned for their trustworthiness. Also, they're far better known for burying treasure rather than digging it up!
I think there's only one fictional character who fits the bill for me, and that's Indiana Jones – he's adventurous, intrepid and knows his stuff when it comes to ancient artefacts. The perfect companion!
What do you think is the best thing ever found using a metal detector? (Bex age 10)
Ben Shires – Ooh, that's a toughie! There've been so many incredible finds that would still be lost if it wasn't for detectorists. You only have to go to my local museum in York to see treasures like the Middleham Jewel and the Escrick ring, both of which were detecting discoveries. In terms of incredible finds, you'd be hard pressed to pinpoint anything better than the Staffordshire Hoard, the largest hoard of Anglo-Saxon gold and silver metalwork ever found and bought by a museum for £3.285 million. How I'd have liked to have been there to see that excavated! Better keep my fingers crossed for my own hoard one of these days…
All ten episodes of the brilliant Dig Detectives available now on Sky Kids!!!