Spider-Man Homecoming – Spider Sight Mask review by Con
Available from all good retailers (5 Years +) "TOP END" 5 Stars
Parent View:
These marvel masks are always popular with young wanna be super heroes and this latest version of the Spider-Man mask is very cool. The animation for Spidey's eyes is exactly like the eyes for the actual movie costume and really easy to move by youngsters. A must own for little Spider-Men and Girls!!!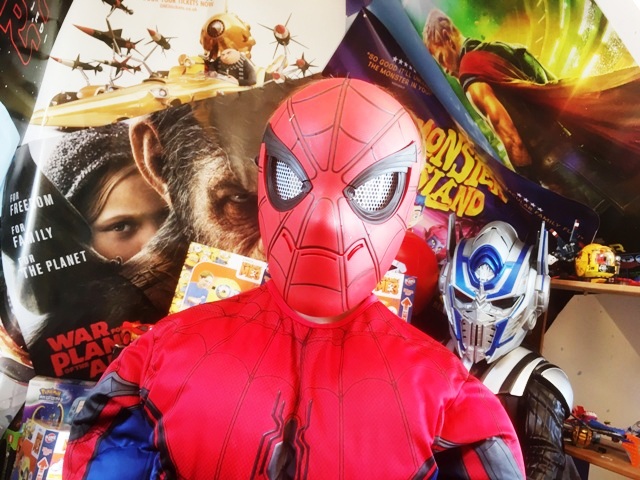 Also Available from Hasbro!!!
Spider-Man Homecoming figures and Role play toys review by Con
Marvel Spider-Man Homecoming in Cinemas 5/6/17 – Review CLICK HERE!!!