The Biggest Little Farm – Bex talks to Director John Chester About Farm Life, Todd The Dog and Emma the Pigs Boyfriend Chicken!!!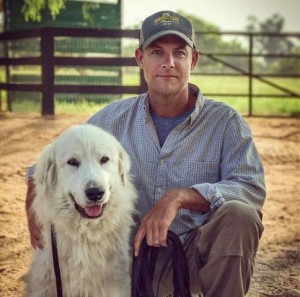 If you'd never got Todd the Dog – do you think you would have ever bought a farm? Bex age 8
John Chester – Our promise to never give up on Todd since he had already lived in several different homes before ours gave us the courage to follow our dream while at the same time building a life for Molly and I that he would be able to be a part of with us.
What's your favourite animal on the farm and why do you like them? Bex age 8
John Chester – My favorite animal on the farm is the guardian dog. They give so much of themselves and work so hard day and night. On top of that they are incredibly sweet and loving to everyone.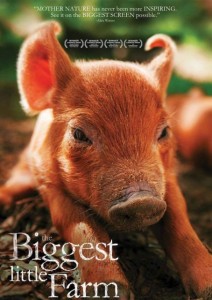 Why is Emma the pigs boyfriend a chicken? Bex age 8
John Chester – Sometimes love cannot be explained it just is what it is. It's love.
In your years of running a farm – have you learnt to be a builder too and what's the best thing you've built? Bex age 8
John Chester – Unfortunately no I'm a terrible builder. Everything I've built eventually falls apart and there are far more experience builders on this farm than I.
If Alan was still around what question would you want to ask him? Bex age 8 (Alan was their adviser of setting up the farm)
John Chester – Well… What do you think Alan, did it turn out how you thought it would? Did we do it right?
The Biggest Little Farm In Cinemas 29/11/19 – Review CLICK HERE!!!