The Grinch – Con and Bex ask Scarlett Estevez & Cameron Seely 'Grinchy' Questions!!!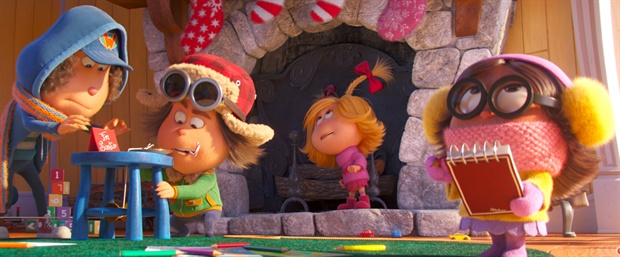 Where were you and who was the first person you told when you found out you were going to be in the Grinch? Con age 11
Scarlett Estevez - I told my family because it was really cool as one of the things on my bucket list is that I wanted to be in a big animated film so I just wanted to tell all my family.
Cameron Seely - I think when I found out that I was going to be in The Grinch I was at home and my mom just received a call. It was probably after school one day and I was sitting down in the room I am actually sitting in now and I was just relaxing and doing my normal thing and a little homework. When my mom got the call I was thinking that's normal because my mom gets calls all the time. Everyone gets calls all the time. Then she came in the room and she told me. I was like "whoa, that's crazy." Outside of my mom, I probably first told my friend from school. I also had to tell my teacher. The teacher had to know that I wasn't going to be at school that much.
What did you get for Christmas and what was your favourite gift? Bex age 7
Scarlett Estevez - My mom got me tickets to the play Wicked at the Pantages and it was really cool. My mom and I had a day together at watched Wicked.
Cameron Seely - My favourite gift was definitely the Ukulele. I also got a Newton's Cradle. I like experimenting with it and seeing all the cool things I could do.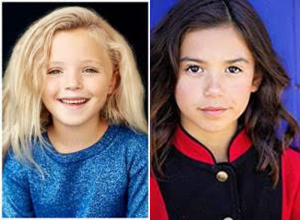 What is your favourite thing about the Grinch character? Con age 11
Scarlett Estevez - I think he is funny like in the scene where he was in the grocery store and he was being mean and it wasn't funny that he was being mean but how he was acting was kind of funny.
Cameron Seely - I like his colour, his colour is amazing. I also really like how he accepts change in a way. When Cindy Lou invites him to dinner and everyone is trying to be nice to him, he thinks he doesn't deserve it and just wants to be lonely and doesn't want to be around people that could make him feel happy because he was so sad. But Cindy Lou really wanted to make him happy again and by doing so the Grinch kind of changed and he accepted that. He didn't deny the change. He kind of wants to be with everyone now.
What's your favourite scene in the Grinch and why do you like it? Bex age 7
Scarlett Estevez - Probably one of my favourite scenes is when Cindy-Lou is talking to the Grinch and she finally captures him and she believes he is actually Santa and then how she talks sweet about her mom.
Cameron Seely - I liked the scene where Groopert is coming down from the chimney and checking and testing the trap. It was my favourite part because I got to yell "Groopert, just pick up the cookie" and I got to get all "Ah Groopert". It was fun to be able to let it out at Groopert. It was like my character was building up all this anger and she finally got to let it out.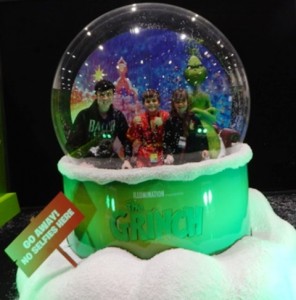 What's the grumpiest thing you've ever done like the Grinch? Bex age 7
Scarlett Estevez - Probably when I wake up in the morning and I don't want to go to school, I can be a bit grumpy to my parents
Cameron Seely - Probably when I wake up in the morning. No. I mean sometimes I get a bit grumpy if I have to wake up early in the morning but usually it is at night. If I stay up late and then want to go to bed and I am super tired I will get really grinchy.
If you were going to ruin Christmas, how would you do it? Con age 11
Scarlett Estevez - I would start off by eating all the cookies and see if I could fit them all in my stomach. I could probably get through 5 houses if I tried to eat all the cookies.
Cameron Seely - I would probably get my dog to go down there and rip everything apart. Then I would see if there is anything good and if there is something good I will take it. If it isn't good, like baby toys, I will leave it. I would only take the good things.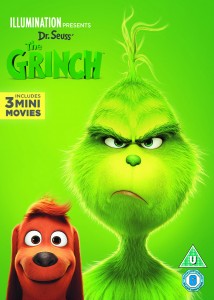 The Grinch is available on Digital on 1st March and 4K Ultra HD, Blu-ray and DVD on 11th March, from Universal Pictures Home Entertainment!!!