Review by Hag and Con
On DVD and Blu-Ray 13/2/12 (U) Hag 5 Stars/ Con 10 Stars out of 5
Parent View:
Hag and Con have watched this film at least 10 times since its Christmas airing in 2011. Based on the classic book by Julia Donaldson and illustrated by Axel Sheffler – the film is a beautiful interpretation. This disc is guaranteed to have plenty of repeat play – a must own for the family home.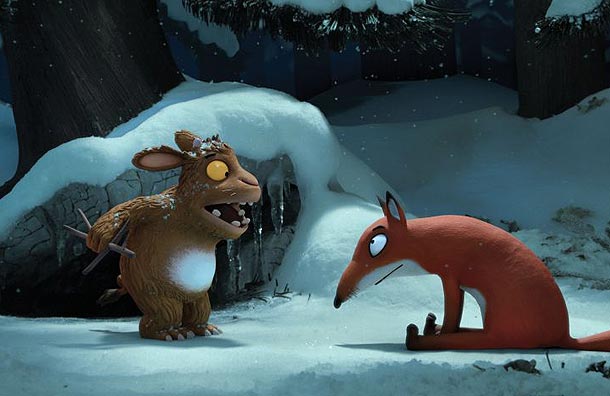 Kidzcoolit hunt the Gruffalo at Thorndon County Park – Review by Bethany and Alex
The Kidz with the Gruffalo and Gruffalo's Child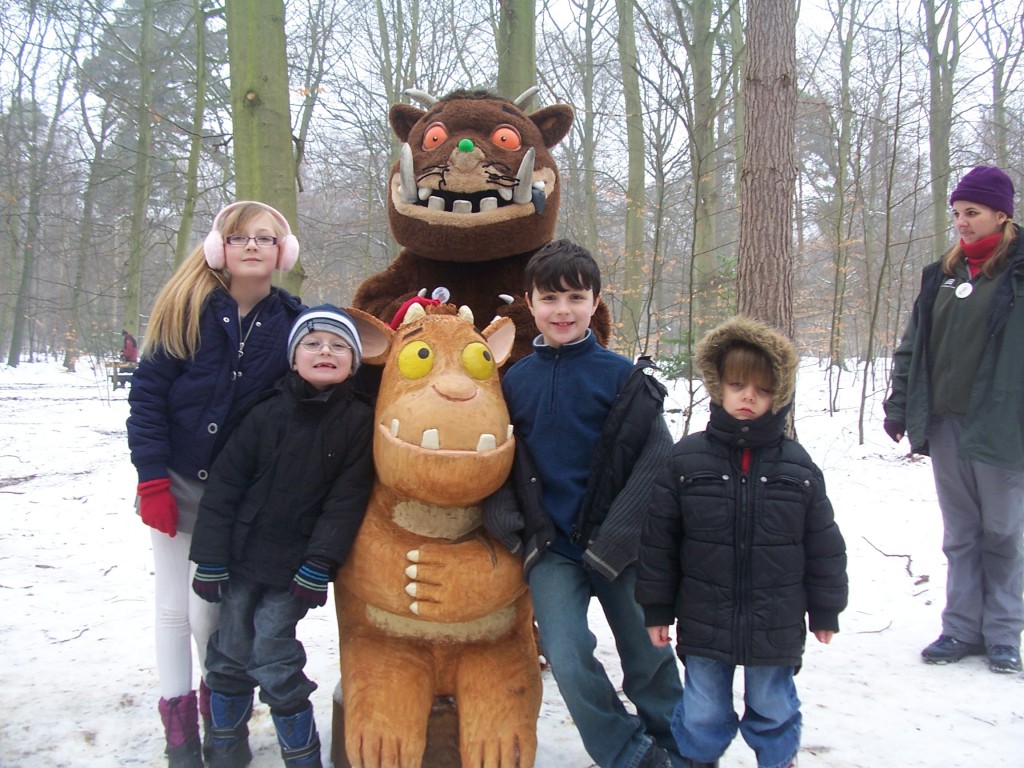 Make your own 'Stick' Dolls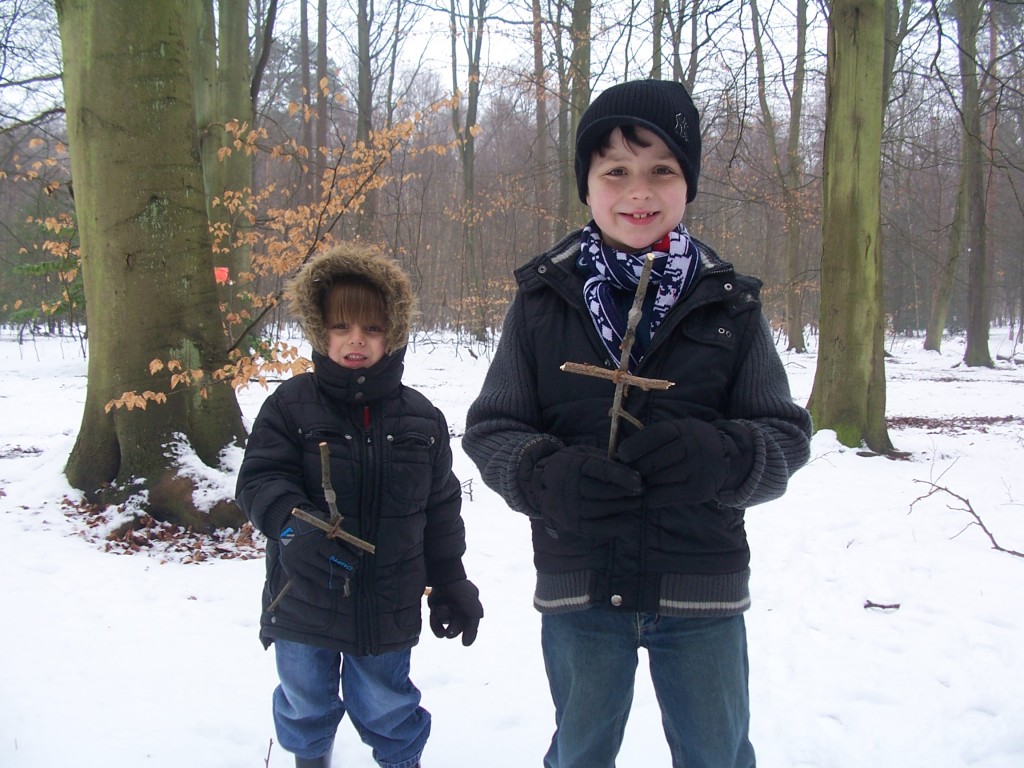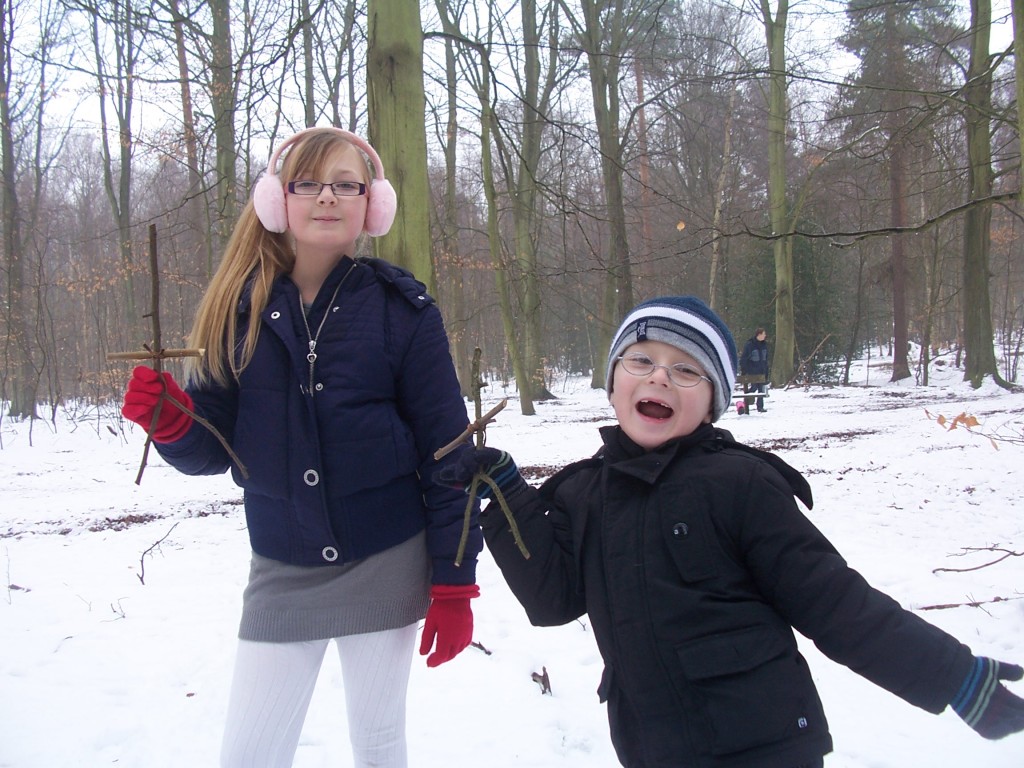 Launch party cake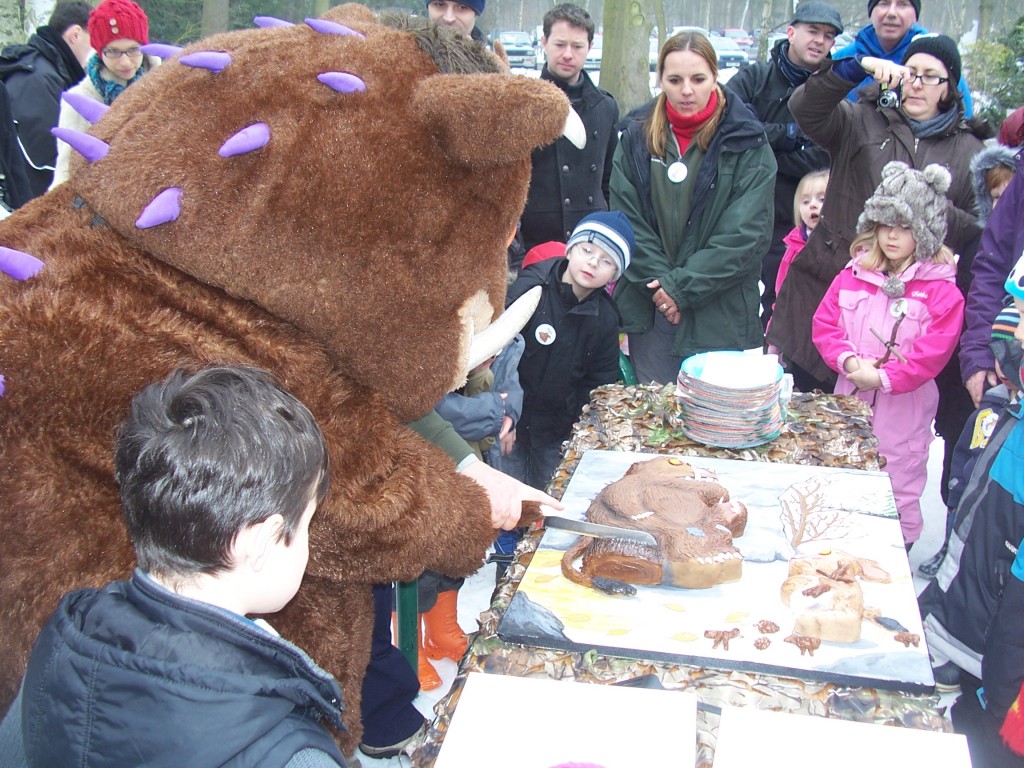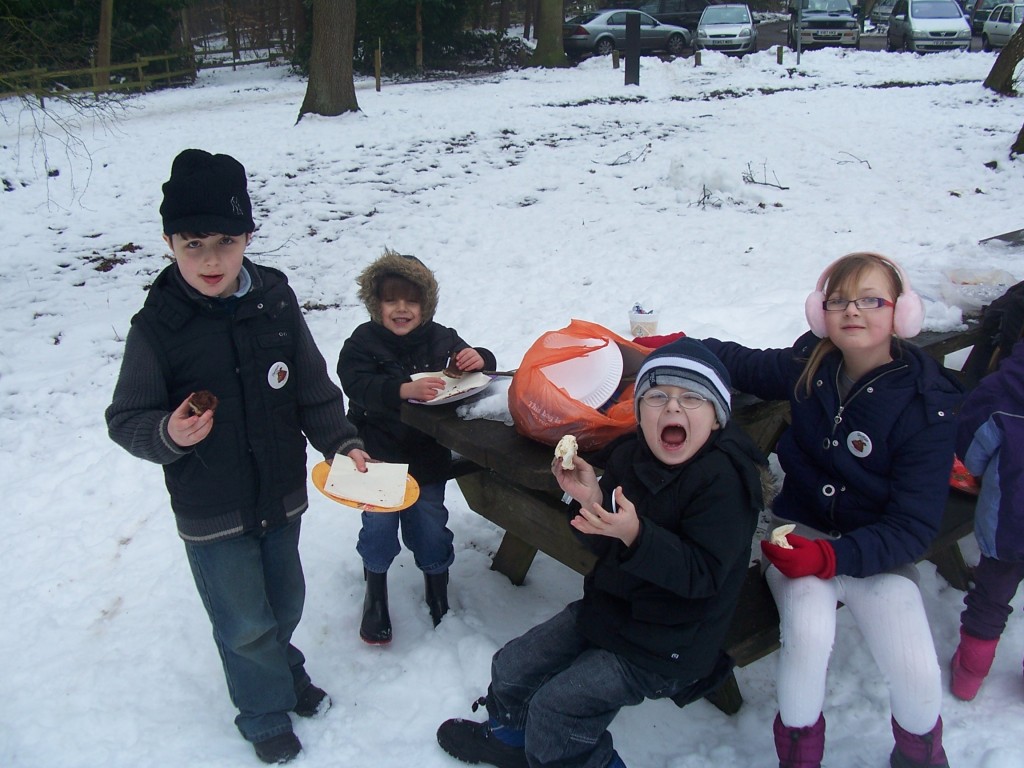 Wooden Gruffalo on the Thorndon 'Gruffalo Trail'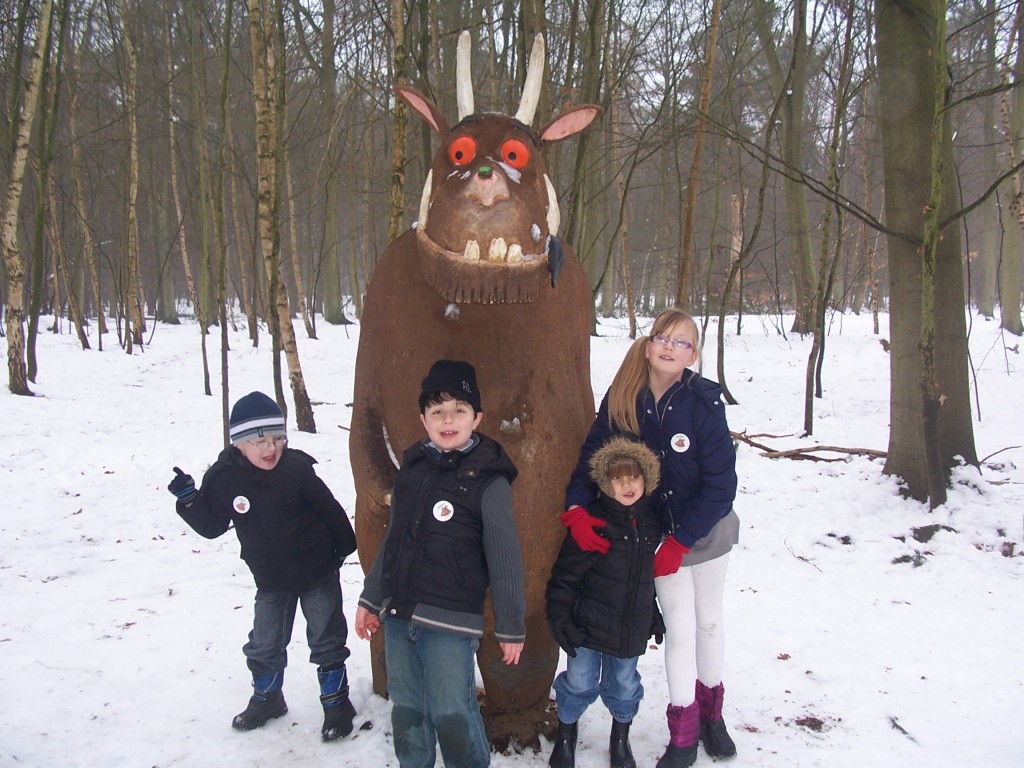 Trunki: The Gruffalo's Child – Wash Bag and Wrist Purse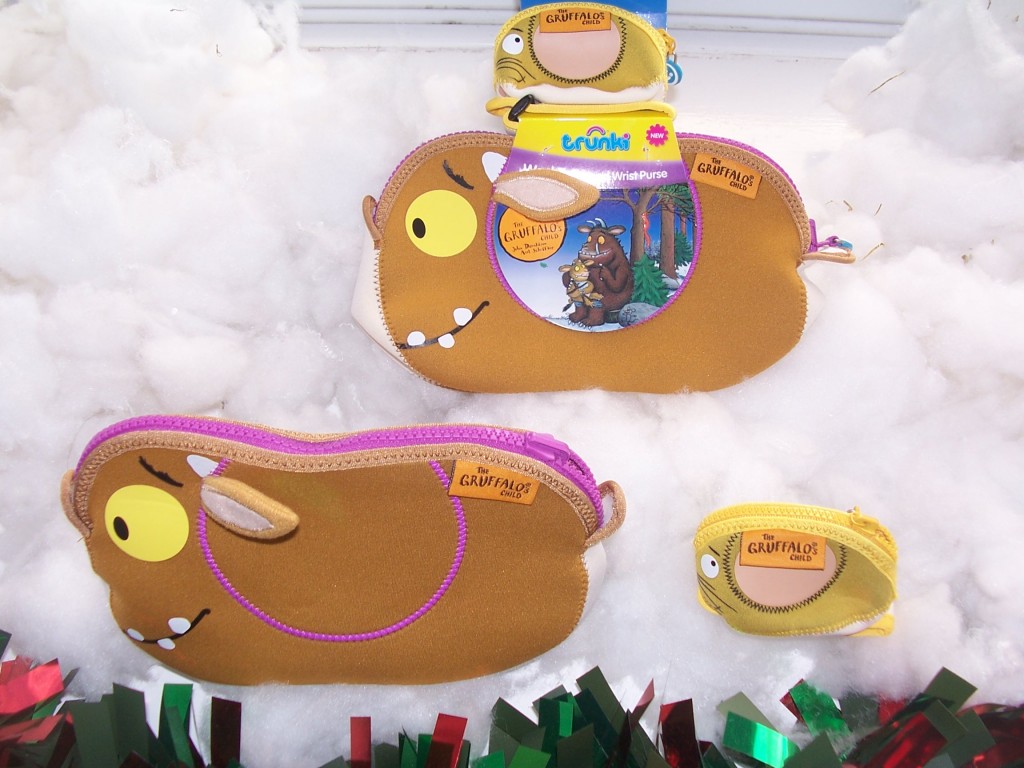 Also available:Gruffalo Trunki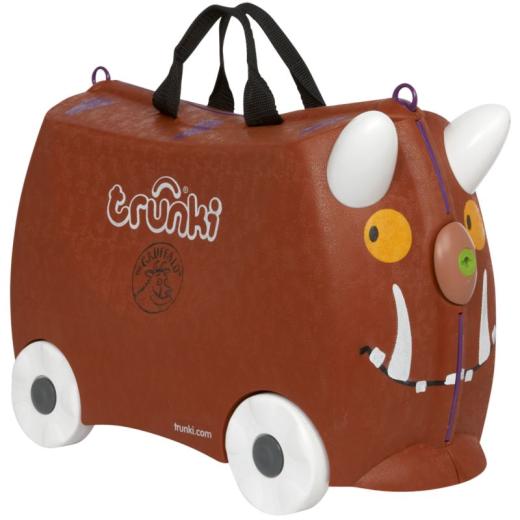 The Gruffalo's Child TV Review Xmas 2011:
Hag 2,685 Stars out of 5 / Con 21 Stars out of 5
Parent View:
Wow, when I think back to Christmases from my childhood – they tend to be defined less by the actual year and more by the feeling I get when I hear a song from that era or watch a repeat of a programme I remember the first play. I so vividly remember the first time I watched 'The Snowman' on Channel 4 – it perfectly captured the essence of Christmas childhood and gives me a nice warm safe feeling now when I watch it with my Kidz. 'The Gruffalo's Child' when shown on TV was 'The Snowman' for 2011 and will have plenty of regular play on DVD and Blu-ray through out the year.
I know the first book really well – but hadn't read the sequel. The original Gruffalo cartoon is amazing – but the second film is a far superior offering, really enhancing the festive spirit with beautiful story telling and a wonderful music score. Kids are in for a real treat Christmas day.
As my wife said – "This is a genius sequel" and I couldn't agree more.