Thunderbirds Are Go Series 2 Volume 1 is available on DVD and Download-To-Own now, and to celebrate, we've got three Goodie bags up for grabs!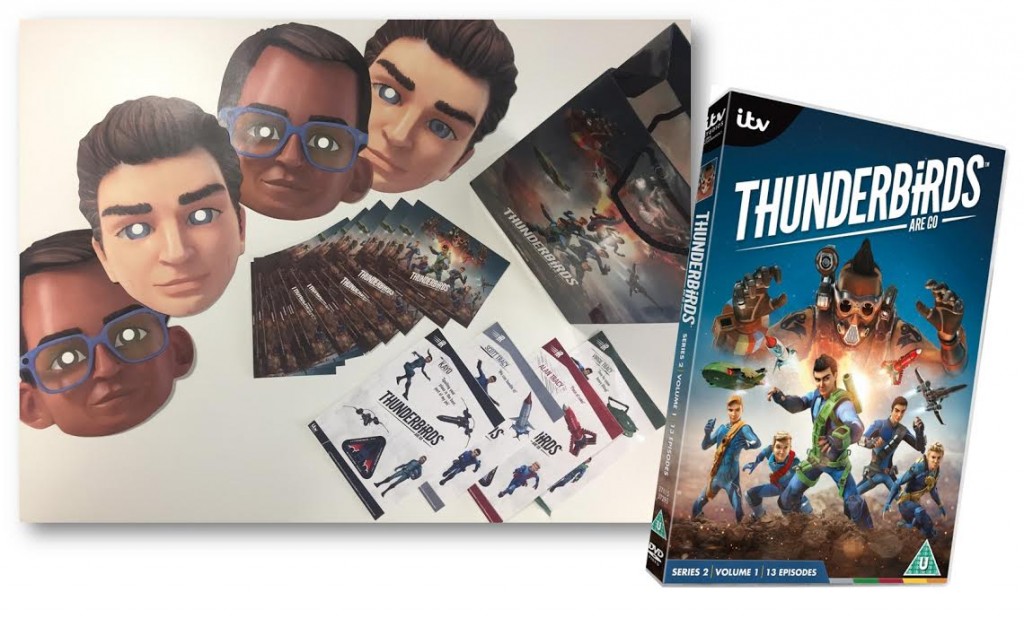 Follow the legendary International Rescue team in 13 brand new Season 2 adventures. The team face their biggest challenge yet in these 13 brand new episodes featuring amazing new locations, breath-taking rescues and great gadgets. The thrilling end of Series 1 animated adventures saw the evil Hood brought to justice. Now International Rescue faces a mysterious new villain, The Mechanic, who builds monstrous machines to bring chaos across the globe.
This re-invention of Gerry and Sylvia Anderson's iconic series has been produced using a unique mix of CGI animation and live-action model sets. Showcasing Pukeko Pictures' and Weta Workshop's ground-breaking creative and technical excellence, it delivers a whole new level of action-adventure animation for today's audience, whilst also affectionately paying tribute to the legacy of model locations from the classic series.
The show stars the excellent voice talents of David Graham, who is back playing Parker Lady P's chauffeur, and the Oscar-nominated actress Rosamund Pike as Lady Penelope.
To be in a chance of winning one of three goodie bags email your name, age and address to:
competitions@kidzcoolit.com
(Winners will be picked at random)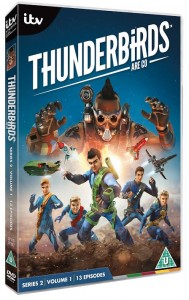 Thunderbirds Are Go Series 2 Volume 1 is distributed by ITV Studios Global Entertainment and is available from iTunes and Amazon