Win a 6 month subscription to Epic magazine!
Welcome to the most EPIC magazine in the universe! Get ready for 48 pages of total awesomeness – filled with all your favourite stuff!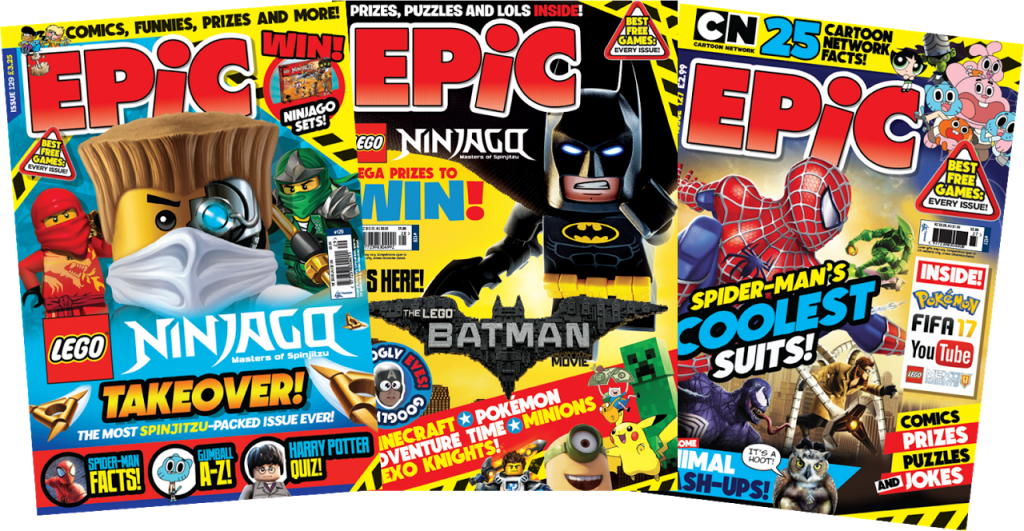 Every issue we bring you behind-the-scenes TV and movie gossip, the coolest gaming news and reviews, biggest YouTubers, best banter, explosive secrets and out-of-this-world prizes!
If you're aged 7-10 and like superhero showdowns, puzzles and quizzes, mega monsters, footy, gadgets, gross facts, comics, top 10s and MORE, this is the monthly mag you'll never want to miss! It really is that EPIC!
And if that wasn't enough you can read Hag, Con & Bex's Epic reviews of the best toys, movies, games and more every issue!
To enter this prize draw email your name, age and address as well as your parent/guardian's details to:
competitions@kidzcoolit.com
(Winners will be picked at random). Good luck!
Keep up to date with all the news at the Epic twitter page CLICK HERE!!!