WIN Tetris Dual Games!
Today (6th June) is World Tetris Day, so to celebrate we've got 2 x Tetris Dual games to giveaway from John Adams!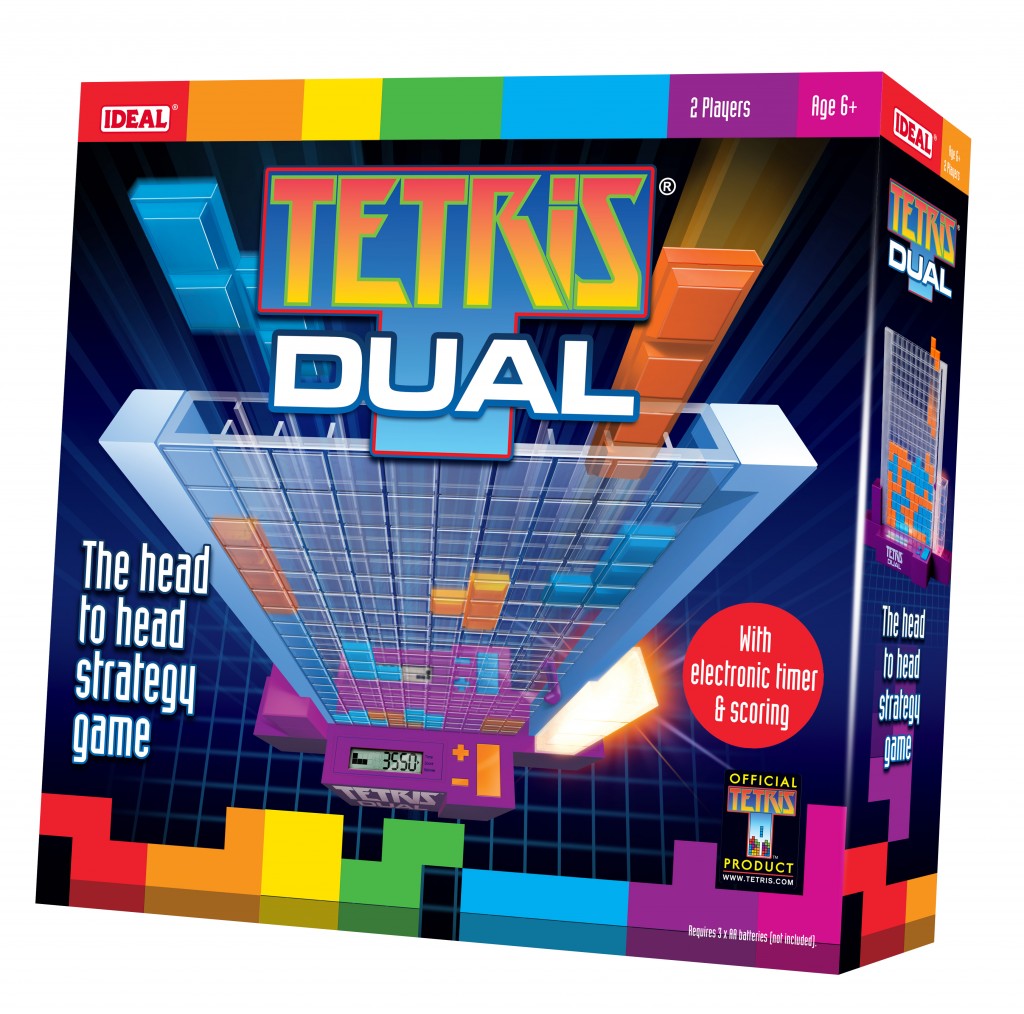 Tetris Dual is a fast head-to-head, tabletop strategy game based upon Tetris – one of the most popular electronic games of all time. The aim of the game is to create the Tetrimino shapes displayed on the LCD screen by dropping them into the play grid.
Players score points by placing a piece next to one of your own colour, but you can gain more points by completing a full row. Make sure you don't leave any holes or you will lose points! You can use some strategy to block your opponent, making it easier to play your remaining Tetriminos and complete the most rows.
There are two games to play in Tetris Dual:
Speed – where players have only 60 seconds to complete each turn – you lose points if the timer runs out!
And COUNTDOWN where you play with a running countdown and score bonus points if you complete the game with the most time remaining.
To be in with a chance of winning e-mail your name, age and address to: competitions@kidzcoolit.com
(Winners will be picked at random).
For more information visit www.johnadams.co.uk