Calling all Liverpool FC and Football Fans – Kidzcoolit have a very special prize to give away!!!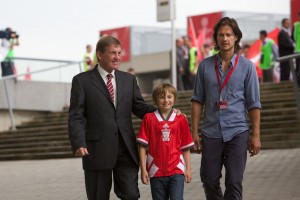 With the release of Football coming of age adventure 'Will' on the 21st October we have a very unique prize to give away to one lucky family.
4 Tickets to to the UK premiere with a chance to meet and greet the Star and legends of the world famous Football club Liverpool FC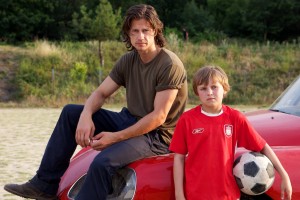 To be in with a chance of winning e-mail your name, age and address to: competitions@kidzcoolit.com
All winners must be available to attend the Premiere in Liverpool's 'ODEON Liverpool One' on Sunday 16th October.
(The Winner will be picked at random and must be able to arrange own transport to event)
Film cast attending include PERRY EGGLETON, ALICE KRIGE, BRANDON ROBINSON & KIERAN WALLBANKS
And KENNY DALGLISH
With director ELLEN PERRY
Additional friends of Liverpool FC to be announced.
On 16 October the cast of WILL will walk the red carpet at ODEON LIVERPOOL ONE for the UK premiere of the most heartwarming British film of the year.
British newcomer Perry Eggleton stars alongside Golden Globe-nominated Damian Lewis (Band of Brothers), Bob Hoskins (A Christmas Carol, Who Framed Roger Rabbit), Kristian Kiehling and Alice Krige (Chariots of Fire) in WILL, this autumn's boy's-own adventure that's in a league of its own.
Eleven-year-old Will Brennan's (Perry Eggleton) life is turned upside down when his long-absent father (Damian Lewis) reappears with tickets to the 2005 Champions League Final in Istanbul. Fate intervenes and deprives Will of the chance to watch the biggest football match of the year with his father by his side. Fuelled by the passion that has driven generations of football fans before him, Will makes the brave decision to travel alone. Aided by fellow football fan Alek (played by rising star Kristian Kiehling), who he meets along the way, nothing can stand between Will and his ultimate goal.
Also starring Bob Hoskins and Alice Krige, this heartfelt underdog story also features cameos by Liverpool Football Club manager Kenny Dalglish and superstar footballers Jamie Carragher and Steven Gerrard.
WILL is a co-production between Istanbul based GalataFilm and LA/UK-based Strangelove Films and is an original screenplay by Zack Anderson and Ellen Perry. It is also the feature directorial debut film of the Emmy-nominated Ellen Perry. Her fellow producers include Altayli and Anderson, Stewart Till, Stephen Moffitt, Mustafa Karahan, Muharrem Gulmez, Timothy Nicholas and Mark Cooper.
'Will ' Is in cinemas 21st October
copyline © 2011 Strangelove Films Ltd & Madouc Holdings, Inc.