Win Wizarding World Harry Potter Goodies from Pyramid International!!!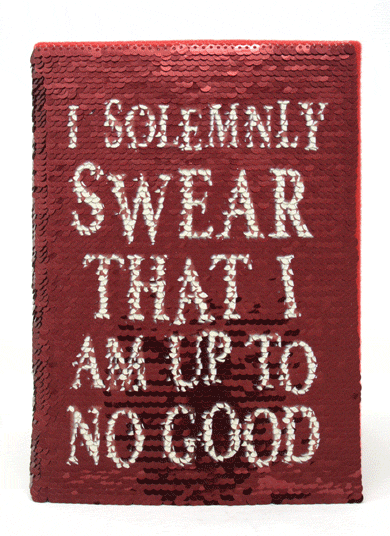 Add a touch of mystery to your stationery with the Harry Potter Marauders Map Sequin Notebook (RRP £14.99), inspired by the iconic magical parchment that reveals the current location of anyone on Hogwarts grounds. Swipe your hand up the cover and you'll see the words 'I solemnly swear I am up to no good', swipe down and the cover magically changes to 'Mischief Managed'. With over 7,728 sparkling sequins on its cover, this dazzling on-trend notebook is perfect for list making, note taking or spell writing!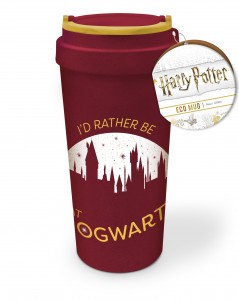 The Harry Potter Eco Travel Mugs (RRP £9.99 each) are perfect for witches, wizards and Muggles on the go who like to refill and re-use. Made from rice husk, a 100% natural and durable by-product of rice, these environmentally friendly mugs are great for refilling with your favourite hot beverage! Part of Pyramid International's 'Refill not Landfill' aim for 2019, the mugs feature no melamine and are BPA free.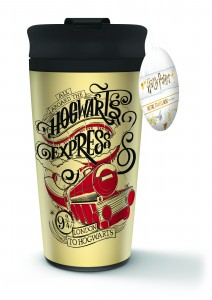 The new Harry Potter Metal Travel Mugs (RRP £10.99 each) are made from recyclable stainless steel and include a classic Hogwarts Express design. Featuring a non-drip lid to avoid spillages whether you're at home, work or travelling to Hogwarts; all travel mugs include a double-walled interior eliminating the need for a rubber sleeve. This also means that warm drinks stay warm, and cold drinks stay cold! Great for coffee and tea!
One Lucky winner will receive 1 x Marauders Map Sequin Notebook, 1 x Harry Potter Metal Travel Mug and 1 x Harry Potter Eco Travel Mug!!!
To be in with a chance of winning email your name, age and address to: competitions@kidzcoolit.com
(The Winner will be picked at random and the Editor decision is final)
Wizarding World Harry Potter Products Available Here!!! https://www.pyramidinternational.com/brand/harry-potter