Fantastic Beasts and Where to Find Them (2D/3D) review by Hag and Con
Out on DVD, Blu-Ray, 3D Blu-Ray and Digital Download 20/3/16 (12) "TOP END" 5 Stars
Parent View:
Much like Star Wars films – J.K. Rowling's wizarding world looks to be enjoyed for generations to come. Fantastic Beasts is everything you would expect from this incredible series of movies. Being that the main characters are adults – the new movie does play to a slightly older audience, although there is something very childlike about the lead character 'Newt' and Kidz will love him in the same way they love Willy Wonka. There are some 'Grim Tales' style dark moments – but over all the content is no different to any of the Harry Potter films. Personally I think the movie should carry a BBFC PG rating, not 12A. We'll be taking Bex to see the movie and she's only 5 years old. It's not Harry Potter but the magic is most certainly back for fans of the franchise. Highly Recommended!!!
3D Blu-Ray Review:
Visually the Harry Potter movies have always been a spectacular array of magical effects – so when the last of the films was released in 3D it was such a shame that the 3D upgrade didn't quite live up to the visuals it was meant to be projecting from the screen. This isn't the case with Fantastic Beasts. The 3D effects in this movie are both beautiful to watch and perfectly enhance vast magical world JK Rowling has created for this new series of films. Everything from creatures to wands appear from the screen. A must own for the 3D collection!!!
Stand out 3D Moments –opening sequence with Logo and News form the magical world, Blue "moth" creature, Jacob & Newt inside the case (No spoilers), catching the creature at Jewellery shop, Newt saving Tina from execution, magical nightclub, Large black creature in New York street (No spoiler) and Finale battle in subway.
Hag with Eddie Redmayne (Newton Scamander)!!!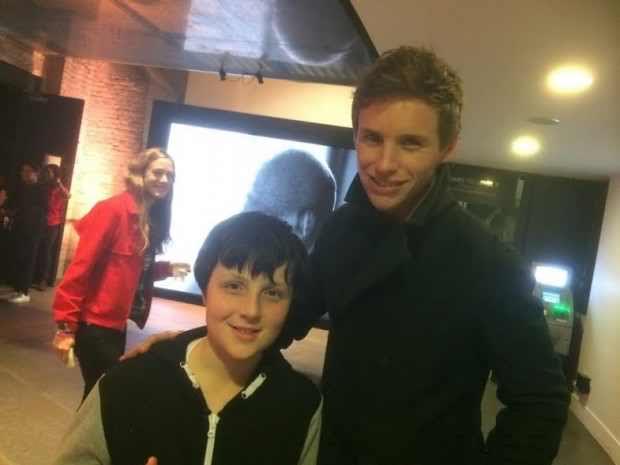 Hag at the Fantastic Beasts And Where To Find Them Global Fan Event – Potter Fans its time to get Excited Again CLICK HERE!!!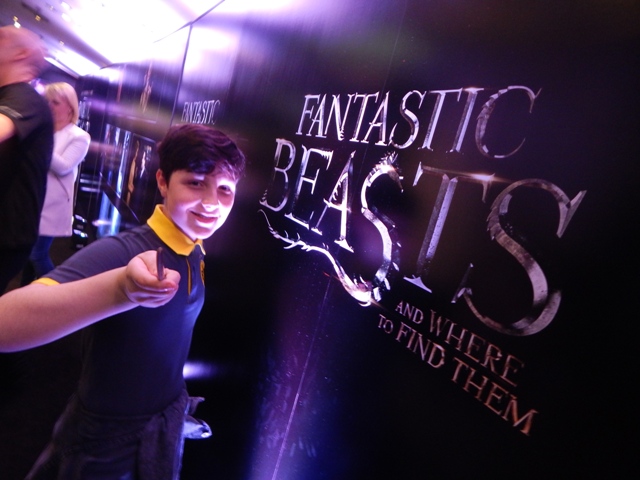 Universal Studios: The Wizarding World of Harry Potter Orlando, Florida USA CLICK HERE!!!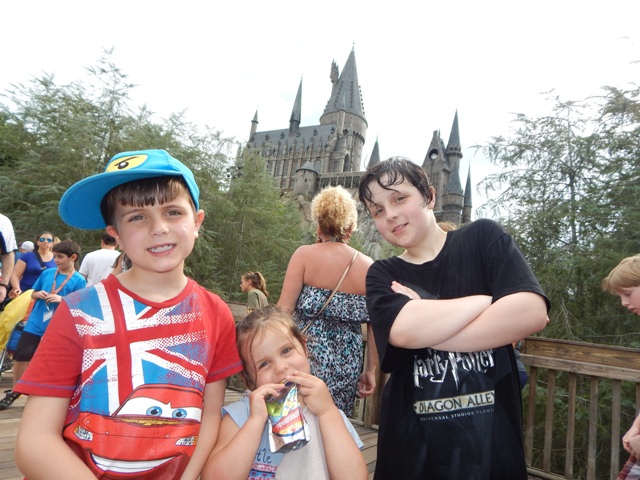 LEGO Dimensions – YEAR TWO CLICK HERE!!!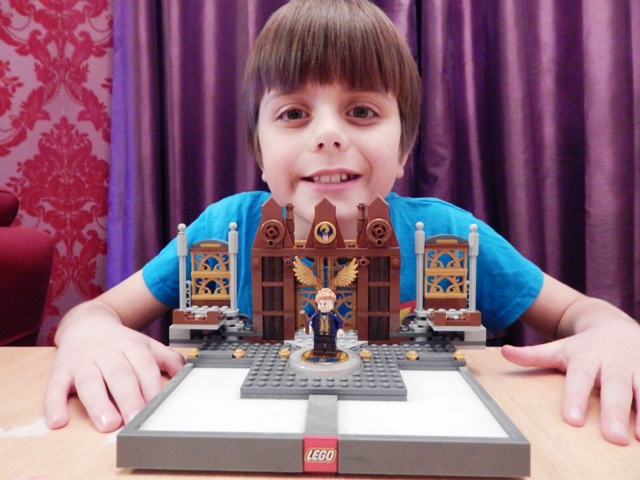 Harry Potter Complete Eight Film Collection CLICK HERE!!!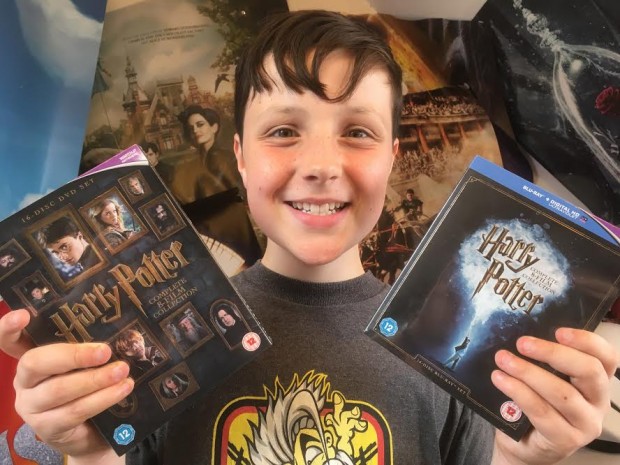 Harry Potter Products from Paladone CLICK HERE!!!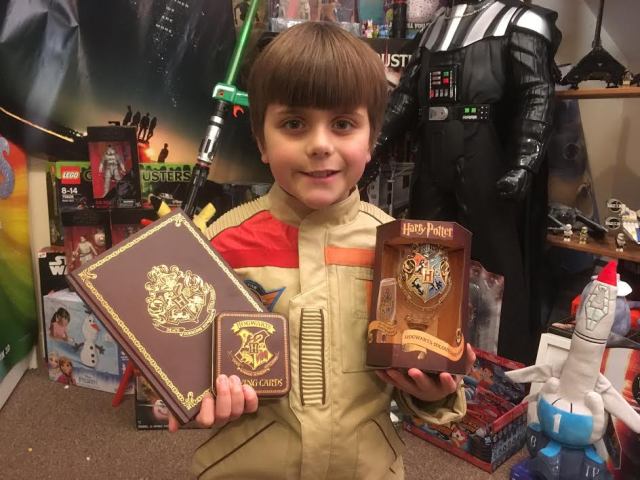 LEGO Dimensions Harry Potter – Team Pack CLICK HERE!!!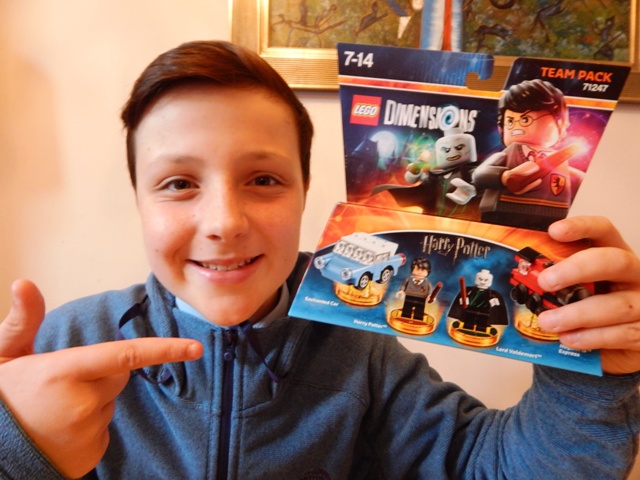 Harry Potter and the Cursed Child CLICK HERE!!!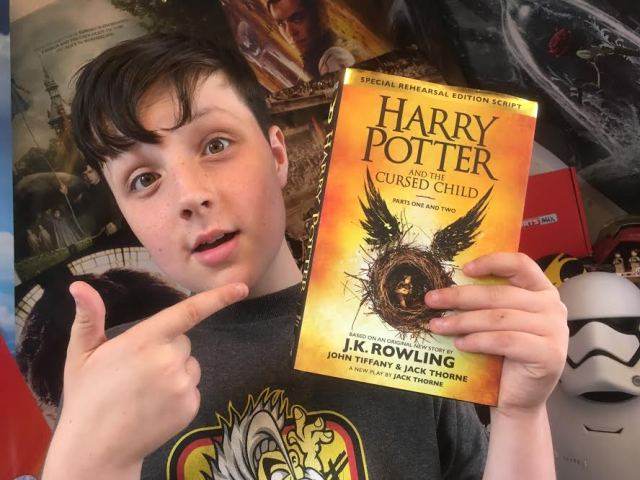 The Making of Harry Potter – The Warner Bros. Studio Tour CLICK HERE!!!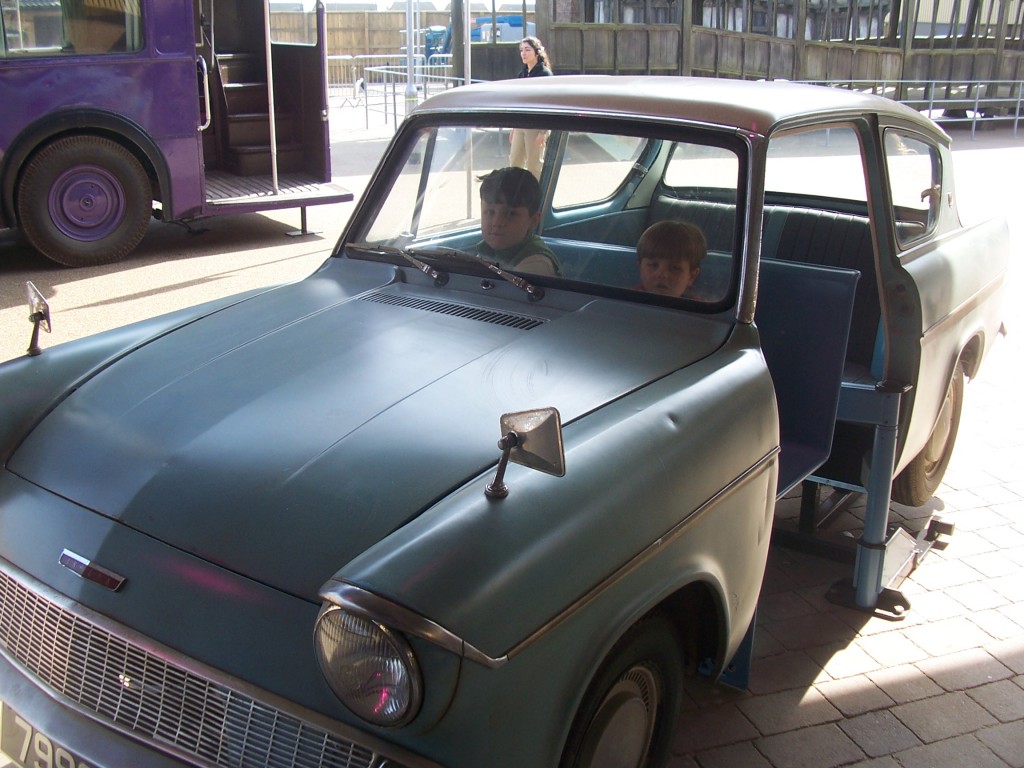 Bex at the NEW LEGO Dimensions Harry Potter Studio Tour Launch Event CLICK HERE!!!