Goosebumps 2 – Haunted Halloween review by Bex
Out on Digital Download 11/2/19 and DVD/Blu-Ray 18/2/19 (PG) "TOP END" 5 Stars
Parent View:
It would have been very easy for Sony to made a 'good' but slightly lazy sequel to the original Goosebumps film – but Haunted Halloween is very clever and just the right level of scary for kidz. Bex was desperate to see this film and loved every minute. Kidz love a good scare – although it well worth bringing a blanket for younger kidz to hide behind. Expect more Goosebump films – Highly Recommended!!!
Bex at the Goosebumps 2 screening party!!!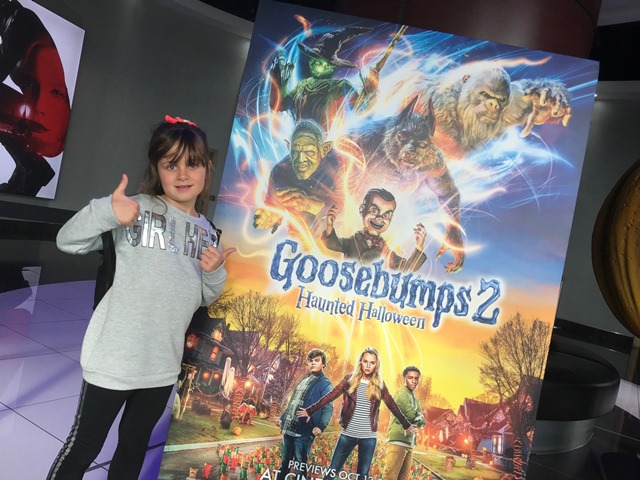 Bex with the real Slappy!!!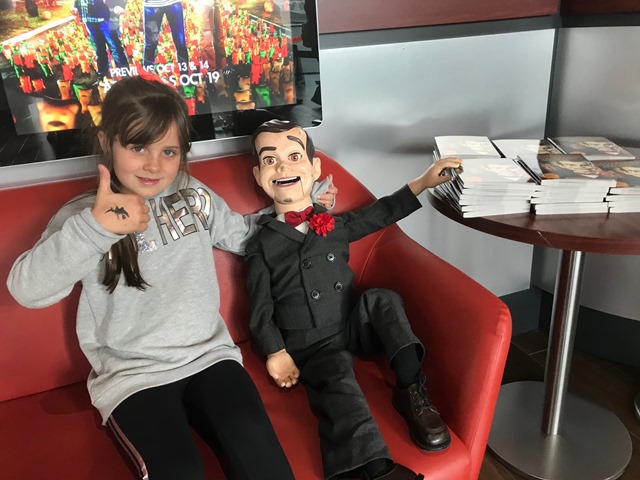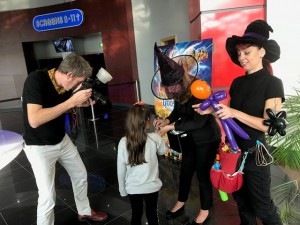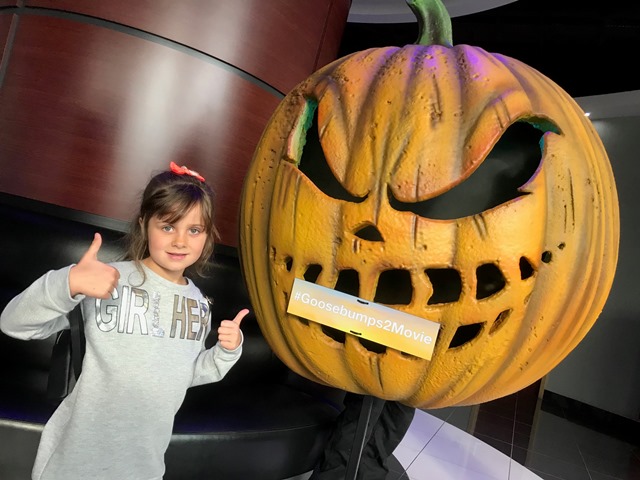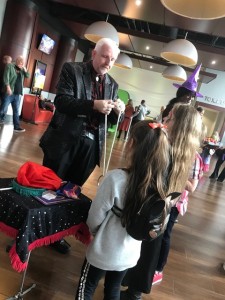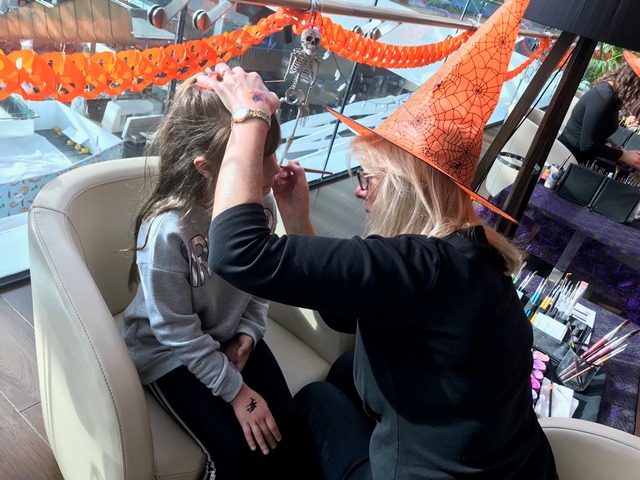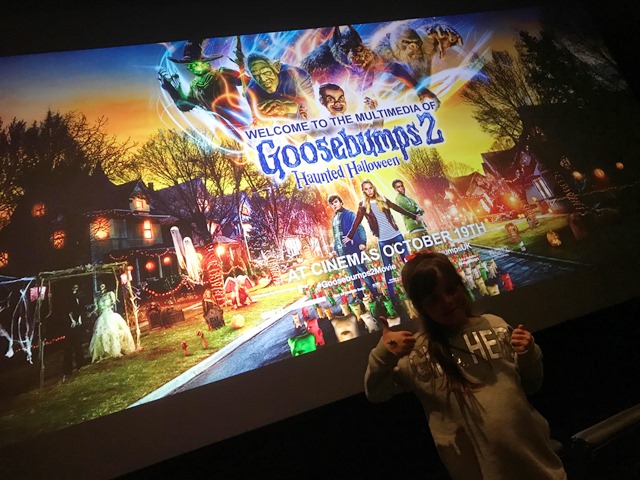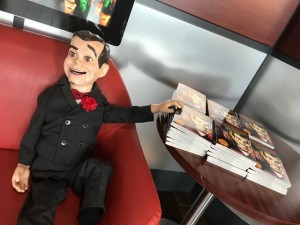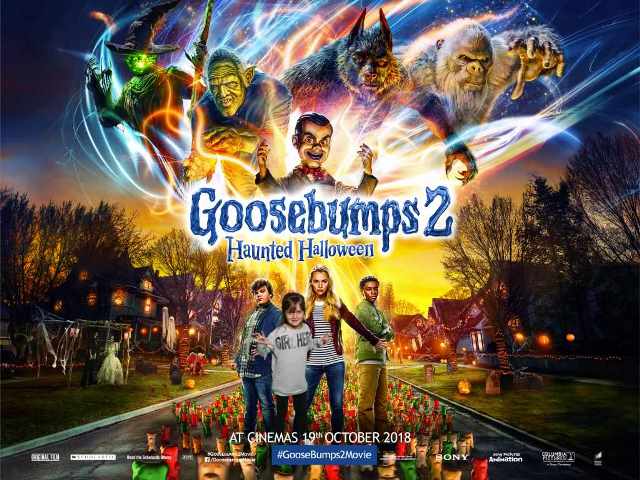 Harrison and Con review Goosebumps CLICK HERE!!!